I love it when a tech company reaches out to me and asks me to review a program. This week I'm taking the complete version of Visme for a test drive. Previously, I reviewed the basic, free version of Visme, an advanced infographic creation tool. For a free program, it had a lot to offer the user. I have experience creating designs for social media, but I haven't had as much experience designing infographics. I'd like to improve my skills. Infographics are big on Pinterest. Thanks, Visme, for the opportunity to create using the premium version of your product. Now, let's dig down into Visme Complete to see what it can do.
Changing Up My Usual Approach
When I'm exploring a new technology tool or program, I usually just dive right in and noodle around, hoping for the best. After a while, I might get frustrated or stuck, then I turn to an instructional video. To avoid possible frustration, this time, I decided to actually watch a video before getting started with my exploration. I watched the video called (logically) "Getting Started with Visme Infographics", and it was very informative. The dashboard looks a little different in the video because Visme recently updated its dashboard, but the discrepancy didn't take away from the content of the video.
This video contained many helpful tips but moved at a rapid pace. I rewatched the sections, then decided to begin a creation. I chose to create an infographic for some data which is being used by Scholastic Books in poster form to convey the importance of reading. The Scholastic poster contained important information but was text-heavy. I wanted to make it more memorable by using visuals.
Starting From Scratch, Sort Of
I opened Visme and immediately saw my old projects on the dashboard. Since I had been given the upgraded, Complete version of Visme, I was no longer limited to storing just five projects.
When I decided I was going to use this advanced infographic design tool to create an infographic, I clicked on the blue "create" button. A variety of template choices appeared. I chose the Infographics option and selected the tag "education" from the list.
Step 1: Choose a Template
In my mind, I pictured a three-way comparison infographic. I already had my data, so I chose a template that looked compatible with what I wanted to do.
Step 2: Edit Text and Colors
It was very convenient to have a title button ready to edit. I edited the text and changed the button color. After just a few clicks, my infographic looked like this.
Step 3: Add the Data
Now I needed to make my three-way comparison buttons look like little stopwatches since I wanted to compare daily reading times. I looked over at the left-hand menu choices and selected the Data Tool. Great! I could see the little stopwatch option I wanted to use.
The really cool option was the slider bar which increased or decreased the amount of time shown on the button. I completed three stopwatches with desired time values and added text to label each button. On to the next block!
Step 4: Adding Blocks with More Data
I wanted to insert some graphs. On the right side of each block, there is a bar to arrange blocks or delete blocks. I scrolled down below the block I had just finished and deleted a block I didn't need. Then I clicked on the plus sign at the top of the bar to add a new block for my graph.
To create my graph, I used what Visme calls its Graph Engine. I selected the charts icon at the top of the data menu.
A new window opened with options for different types of graphs. I wanted to show a relationship between minutes read and exposure to new words. Scholastic had already gathered the data, I just wanted to display it differently. I chose the line graph option. I entered the data into the spreadsheet and the line graph changed right before my eyes. One very cool feature is the ability to import data from a Google sheet into the data spreadsheet area.
Color options were given for each graph item. After choosing colors, I added labels. I inserted it into the block I was working on. The block was easy to edit. I changed the size of the graph and adjusted the block's background color.
Following the same procedure, I added another block. For this graph, I wanted to display a comparison between three different average test score percentiles. Instead of choosing the line graph, I chose a bar graph. Once again, the graph was easy to design using Visme's Graph Engine. So cool!
Step 5: Add Final Touches and Publish
I just needed one final block of text at the bottom to give credit to my source of information. I also wanted to add a copyright date and a final call to action. This was quickly accomplished, then I was ready to download. One of the advantages of having the Complete version is the download options are varied. In the basic, free version of Visme, a design may only be downloaded in jpg format. With the Complete version, png, pdf, pptx (document), and html5 file options are offered as well. So, here's the final infographic, available as a pdf download if anyone wants to post in a classroom or library. Just click on the graphic to access the pdf version.
Will an App Soon be Available for This Advanced Infographic Creation Tool?
I had a great time creating my Reading Matters infographic with Visme. As a relatively inexperienced infographic creator, I found the program to be easy to use. The navigation was intuitive, and the options for customization were abundant. One thing I would hope Visme would add in the near future is an app. I do a lot of uploading images and saving to my phone. Although designing is easier for me on my laptop, I'd like to have the ability to get into Visme using my phone. I do most of my downloading and uploading of images on the go with my phone. Other, similar graphic design programs I use have apps. Visme, please consider adding an app soon.
Is The Complete Version of Visme Worth the Cost?
Visme has many different pricing options, including the free version. Free is a great price, but there are inconveniences like watermarks and the ability to download only in the jpg format. A limit of 5 projects can be restrictive, especially if you want to use your designs as templates and quickly edit them for future use. The Complete individual plan, which I was kindly given access to, is currently priced at $25 per month. If you are a graphic designer, you might want to upgrade. The program includes many design capabilities. Since it's new, you would have the ability to stand out among the rest with your infographic or social media designs.
What About You?
If you have any graphic design advice, I'd value your input. Maybe you have a favorite advanced graphic design tool.  If you like what you've read today, and would like a free eBook containing information about some excellent free media tools for bloggers, please consider subscribing.
Thank you for taking the time to visit my site today. Have a wonderful week, and have fun trying out this advanced graphic design tool!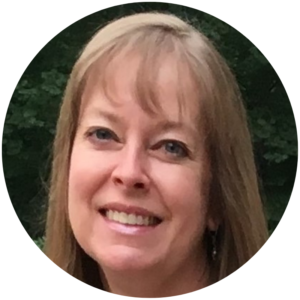 Related Posts: