I am not being paid to write this blog post. I just seriously wanted to bring something amazing to your attention. As a school librarian, I often write blog posts about books. I am always on the lookout for great deals, and this is definitely one of them. I could hardly believe it when I learned that Epic! eBooks were free for teachers and elementary librarians for in-school use. That was nearly three years ago, and since that time, the website has undergone improvements to allow easier student access. Now I feel much more comfortable recommending it for all grade levels, kindergarten through 5th. It's definitely the best eBook deal for teachers there is!
The Best eBook Deal: Free Access to Over 25,000 eBook and Audiobook Titles
The site is constantly adding new titles, and now boasts over 25,000 eBook and audiobook titles totally free for classroom use. Incredible! If you are an elementary school librarian wondering how to set up the system for your library classes to use, I'd love to help with that. If you're a classroom teacher and would like to know an easy way to set up your classroom account without having to change student names each year, I'd be happy to help with that as well.

Reasonably Priced for Home Access
Epic! eBooks offers the same titles to home subscribers. Sign up for a free 30-day trial, then the cost is just $7.99 each month after that. I can see the eBooks being a great resource for homeschoolers, especially those living in rural areas, where access to the public library may be somewhat limited. Many of the eBooks include quizzes, and most have a Lexile reading level listed, for those who prefer to know the reading level of each book. Beginning readers will enjoy the "Read to Me" eBooks that include audio. As each word is read, the text is emphasized to coordinate with the audio so that beginning readers may follow along. Parents and students have the ability to set preferences based upon age and interests, which is another great feature.
Great for Road Trips
I can remember packing bags of books and audiobooks along on family travels. Most were from the public library, and I always worried about them getting damaged. Epic is available as an app, and accessible on any device with network access. It's ideal for traveling!

New Titles Being Added Constantly
You might think that since the eBooks are free, that the titles are not well known nor popular. That is seriously not the case. Well-known, award-winning authors such as Kate DiCamillo, in-demand titles such as Guinness World Records, and widely-read series books are included. Just tonight, as I was doing research for this post, I noticed some new additions which are constantly being checked out of the school library: Inspector Flytrap, The Terrible Two, and The Secret of the Fortune Wookiee. There is an excellent mix of fiction and current nonfiction. This is especially important if students are using nonfiction books for research projects.

Prepare to be Amazed
I strongly encourage you to take a look at the website if you haven't already. I promise I am not getting paid for this post. This is truly the best eBook deal I've found. Are there great free resources out there that you are a big fan of? I would really like to know about them.
Do you appreciate book recommendations as well? You might like my posts called 7 Inspiring Technology Books for Kids or 7 Incredible Kindness Books for Kids. If  you would like free resources for teachers, such as some free printable shelf labels or classroom technology project ideas, please consider subscribing. Have a terrific, book-filled day!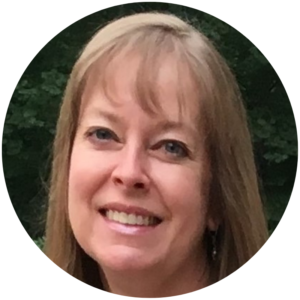 Related Posts: