Choose some excellent Christmas books to read from this extensive list. There are titles for kids of all ages, from toddlers and preschoolers to upper elementary students. Adults will enjoy them, too! Some of them are new releases for 2022, and others are classics. As a school librarian, mom, and grandmother, one of the favorite traditions I look forward to during the holiday season is getting out the Christmas books. Over the years, I've enjoyed these stories just as much (if not more than) the kids. Some of them are quirky, some of them are funny, and some might bring a tear to your eye. Join me as I take you on a journey through a list of the best Christmas books for kids. I keep adding more every year, and I hope you have a great time as you peruse these Christmas favorites.
You Could Choose One of the Best Christmas Books to Read Each Day in December
Since there are well over 31 best Christmas books on this list, you could (if you wanted to) choose one to read one each day of December. Most can be read in one sitting. For the chapter book, you could read the first chapter, then read it periodically throughout the month. I hope you'll find some books on this list that you want to incorporate into your family traditions. These Christmas books are all outstanding!
***Disclaimer: This post contains affiliate links, which means as an Amazon Associate I earn from qualifying purchases at no additional cost to you.*** Already know what you'd like to get from Amazon? Here's a handy way to get to the website, linked to some of my favorite Christmas shows for kids. Just click on the link, then browse around and do your shopping.
New 2022 Christmas Books for Toddlers
Just released in October, this colorful new Christmas book, The Very Hungry Caterpillar's Peekaboo Christmas, is the latest book from favorite author Eric Carle. It features the beloved caterpillar character from The Very Hungry Caterpillar story. This time, the caterpillar is hiding amongst the ornaments and gifts. Can you find the caterpillar? Toddlers will have fun looking through this board book to discover where the caterpillar is hiding.
From the popular bestselling artist and author Sandra Boynton comes a little sing-a-long holiday fun. Who can resist the barnyard animals as they put on their own Christmas concert? Perfect for adding holiday cheer to the season!
Best Christmas Books for Toddlers
Here are some more Christmas books toddlers will love:

Part of the Little Blue Truck series, this cute book will have kids counting Christmas trees together as you read. This sturdy book is perfect for little fingers to help turn pages. Plus, as with other books on this list, there's a colorful surprise at the end. Have fun experiencing Little Blue Truck's Christmas adventure.

From the talented author and illustrator, Mary Engelbreit, comes the Christmas nativity story. This sturdy board book is just right for little hands to hold. The colorful illustrations the artist is known for absolutely shine in this marvelous retelling. If you're looking for something a small child would enjoy, this would be a great choice.
| | |
| --- | --- |
| That's Not My Reindeer | This touchy-feely board book is fun for toddlers to explore. They will get a kick out of feeling the different textures of the reindeer's neck, ears and tail. |
| Construction Site Merry and Bright | New for 2021, this lift-a-flap rhyming book lets little fingers discover what every truck is bringing to the Christmas Eve construction site celebration. |
| Pick a Pine Tree | A celebration of Christmas traditions, this title with catchy rhythmic text depicts many of the most treasured family times, including hanging stockings, picking out and decorating a tree and more. |
| You're My Little Christmas Wish | Share this special book with someone you love as you celebrate the love parents feel for a child in this sweet rhyming board book. |
| Llama Llama Jingle Bells | Get little ones excited for some favorite winter traditions like decorating cookies, singing and giving presents. |
| You're My Little Christmas Cookie | The latest installment in the You're My Little…series offers toddlers sensory features like cutouts paired with rhyming words and sweet holiday sentiments. Available in late October, 2021, pre-orders for the book are being accepted now. |
New 2022 Christmas Book for Preschoolers
In this delightful new Christmas book for 2022, recording artist Ellie Holcomb poses the question, "What does joy sound like?" Enjoy sharing views of different Christmas scenes as this idea is explored. It's a sweet way to celebrate the season with preschoolers. Watch for the forthcoming music companion, to be released soon.
Best Christmas Books for Preschoolers
Here are some additional favorite Christmas books for preschoolers:

Fans of Good Night, Good Night, Construction Site will be especially pleased to find out there is another Christmas book in the series. All of the favorite machine characters are back, building a new fire station. With all of their hard work, will there be any time for Christmas surprises? Find out in this engaging book with contagiously catchy rhyming text.

If you have the choice between the board book version of this classic Eric Carle story and the hardback, full-size, edition, get the full-size hardback edition. The story of farm animals in the snow is the same, complete with lift-the-flap pages, but only the hardback has the special surprise at the end, as many Eric Carle books do. My boys got a lot of pleasure from this book. Even though you know the little twinkly lights and tune are waiting for you at the conclusion, reaching the end of the story is always a joy.

I have a fondness for Little Critter books. I'm not sure why, except the illustrations are so lovable. The stories are sweet, and the main character is always messing up. Despite good intentions, things unfailingly seem to go awry. It's all so relatable. In this story, Little Critter is "helping" his family get ready for Christmas. I smile just thinking about this humorous, heartwarming book.

I have many treasured memories of reading this book as a child with my parents, then sharing this book with my boys when they were young. We laughed our way through the antics of Father Bear as he tells his son repeatedly, "Watch to see how it's done," then later, "This is what you should not do. Let that be a lesson to you." I'm smiling as I write this, just remembering the fun my family has had reading this book together through the years.

If you are looking for a Christmas book with a message about giving to others, this is a good option. Join Brother and Sister Bear as they learn that Christmas is about more than just getting presents. I've been a fan of the Berenstain Bears for a long time, and this addition to the series is a winner.
| | |
| --- | --- |
| The Lonely Little Christmas Tree | New for 2021! Will the little Christmas tree be given a home? Find out in this story about what it's like to be lonely and how kindness can make a difference. |
| Pete the Cat Saves Christmas | My students can't get enough of Pete the Cat stories, and in this tale, the amazing and cool cat even finds a way to heroically save the holiday. Find out how in this rocking, rollicking winner of a book. |
| Cobweb Christmas: The Tradition of Tinsel | Old Tante loves decorating a Christmas tree each year and has gifts ready for anyone who stops by to see it. Feeling curious, the spiders that had been swept out earlier return and are let in the cottage by a kindly stranger. In their eagerness to admire the tree, the spiders spin a wonderful gift for Tante. A beautiful story! |
| The Animals Speak | New for 2021! In a fresh retelling of an old legend, this richly-illustrated book recounts the story of animals rejoicing at Christ's birth at the stroke of midnight on Christmas Eve. |
| Night Night, Angel | New for 2021, this sweet bedtime board book can be part of a holiday nighttime routine as families make holiday memories together. |
New 2022 Christmas Book for Kindergarteners and First Graders
Favorite characters return in this latest installment in the Mercy Watson series by Kate DiCamillo, A Very Mercy Christmas. When Stella gets the sudden inspiration to go Christmas caroling, she has trouble finding anyone to join her. Will Mercy the pig come through? Cozy up with this delightful tale, perfect for sharing with your favorite Deckawoo Drive fans young and old.
Best Christmas Books for Kindergarteners and First Graders

This book is the perfect holiday treat for kids, especially youngest siblings. Fans of the Max and Ruby series by Rosemary Wells will enjoy this tale by the same author. Morris, the youngest of four, feels left out on Christmas. No one wants to play with him until Morris finds something everyone else has to have. At the end of this clever tale, you might find yourself asking, "What really happened? Was Morris just pretending?" I won't give away any more details. I look forward to reading this story every year!

This retelling of the Christmas story is unique in that is begins at the very beginning, with creation. Bible verses and devotionals are included on each two-page spread. Spiritual truths are told in a language kids can understand, with beautiful illustrations to add interest. If you are hoping to find a way to teach kids the true meaning of Christmas, this is a great option.

From the talented author Eve Bunting comes a story of the other animals that might have been present at Christ's birth, but aren't usually depicted in classic nativity scenes. A scorpion? A spider? Other often-overlooked creatures? They were witnesses to Christ's birth as well in this touching story.

This charmingly written book tells the story of the real Saint Nicholas. Find out when he lived, where he lived, and the reason behind his gift-giving. Families choose to read this book for many reasons. If you would like kids to know the facts behind the myth, reading this book is a great way to explain the truth to kids.
In their follow-up book to the Jolly Postman, Janet and Allan Ahlberg tell a charming story of Christmas cards and letters sent among fairy tale characters. The book includes real letters and cards that can be pulled out of envelopes, to the delight of young readers. This book is truly a Christmas treat!
For fans of the Don and Audrey Wood classic, The Little Mouse, the Red Ripe Strawberry, and the Big Hungry Bear, this sequel will not disappoint. In this tale of kindness, will the little mouse be brave enough to do the right thing? I love the sweet lesson in this story, and I look forward to reading it each year.

My boys were in grade school when the movie version of this book hit the theaters. Many of the kids had hot chocolate that year at their Christmas parties in honor of this imaginative masterpiece by Chris Van Allsburg. Do you still hear the jingle bell ringing?

How many of you have this poem memorized? There are countless books that illustrate the classic Christmas work by Clement C. Moore, and this one is illustrated by Charles Santore. The artwork is colorful, bright, and engaging. My mom used to have a collection of Night Before Christmas books, and this was part of it. Have fun introducing this classic to new little listeners.

While many kids are familiar with the cartoon and movie versions of this story, how many have read the book? Enjoy reading about the Whos of Whoville with any special Grinchy voices that you may devise. A fun read-aloud, published back in 1957, this book never grows old.

A list of best Christmas books would not be complete without a selection by Jan Brett. This retelling of the tale of the Gingerbread Man is filled with the colorful illustrations Jan Brett is famous for. In this wintry version, there is a delightful surprise for young readers at the end. Read the book to find out what it is!

This is a very silly story. It's about a moose with a very large mustache and the rhyming is irresistible. What happens when you are trying to have a perfectly perfect Christmas and you forget the tree? You find a creative solution and have a lot of laughs in the process.

Newly released, this book tells the story of a little red sleigh with big dreams. Will the little red sleigh reach her goal? Read to find out in this tale of determination and the worthwhile pursuit of dreams.

The familiar poem is retold with a twist. The rhyming text is all about a farm! Instead of people hoping for a visit from Santa, the farm animals are the ones waiting in anticipation, their stockings hung with care. I hope you get the chance to read this variation on a classic.
Here are even more Christmas book titles for kindergarten and first grade students:
| | |
| --- | --- |
| Who's That Knocking on Christmas Eve | Can't get enough of Jan Brett's incredible stories? In this classic favorite, a boy and an ice bear foil the plans of some greedy trolls when they try to devour someone's feast. |
| Cranberry Christmas | Old Cyrus Grape won't let anyone skate on the pond he thinks is his. When a neighbor does a good deed, will the truth about the pond come out? Part of the Cranberry series, this beloved classic was recently put back into print for a new generation to enjoy. A recipe for cranberry cookies is included! |
| The Christmas Owl: Based on the True Story of a Little Owl Named Rockefeller | New for 2021! When a special Christmas tree is cut down and taken to New York, Little Owl lost her home. Taken in by a kindly lady, will Little Owl ever be happy again? |
| A Simple Christmas on the Farm | New for 2021! A little girl is not sure what to think when she is told her family will be having a "simple Christmas". Find out what happens in this heartwarming story and get directions for three handmade Christmas gifts to give away. |
| Jan Brett's The Nutcracker | Due to be released on November 16, 2021, this is the classic tale of Marie, her brother Fritz, and the nutcracker soldier received as a Christmas gift. Jan Brett sets the story in Russia and gives the story her unique flair, sure to be a hit. |
New 2022 Christmas Book For Second and Third Graders
Based on new historical evidence, this colorfully-illustrated book relates the story of three men following a star. Who were the Magi? Find out in this intriguing and captivating tale.
Best Christmas Books for Second and Third Graders
Take a look at these additional Christmas book ideas for second and third grade students:
Gloria Houston teamed up with one of my favorite illustrators, Barbara Cooney, and produced a masterpiece. I always have to have a tissue handy when I read this World War 1 story of a little girl missing her father, who is overseas. This story of bravery has become a favorite in our family, and one I try to read to my students every year.

This heartwarming tale by award-winning author Max Lucado relates the story of Joshua, a young, crippled lamb. Joshua is always getting left behind. He can't keep up with the other animals, and feels quite sad. God has a special plan for Joshua, though. Find out about Joshua's unique role in the Christmas story which reminds readers of the special plans God has for every one of us.
Every year, our family has a tradition of pulling a slip of paper out of an advent calendar pocket during December. Each day there's a different activity. I wrote about it in a post about keeping holiday traditions fresh as kids get older. Reading this book is one of the activities. Its timeless message never grows old, no matter what your age.

World War II has ended, and money is tight. Anna's mother makes the most of what she has in order to give her daughter the gift of a new coat. As the wool goes through various stages of production and the coat takes shape, the anticipation grows. This book offers excellent lessons about the value of everyday things and the selfless act of putting the needs of someone else before our own.
If you look closely at the picture of the cover of this book, you will see someone's name on it. That is because the only available copies of this popular book are used copies. They are out there, though, and if you can get your hands on this beloved story by James Stevenson, you might want to jump at the chance. I was laughing out loud, sitting on the floor of the library at one of my schools. Rereading the book in preparation for this post was a fun break in my workday, as I recalled the adorable grouch, Mr. Worst. He is SOOOOO grumpy. Will anything or anyone be able to help him have a merry Christmas? Find out in this hilarious tale.

What do snowmen do when everyone else is asleep? In this follow-up tale to Snowmen at Night, the author and illustrator depict snowmen enjoying holiday traditions. The book is entertaining and catchy, with rhyming text that moves the story along. Perfect for cozying up with in snowy weather!
| | |
| --- | --- |
| A Christmas Cookie Exchange | On the outside, Phil looks like a plain oatmeal cookie. He has a secret, though. He's has a fruity filling! As he compares himself to the other decorated cookies on the tray, a special lesson is learned about the importance of what's on the inside, not the outward appearance. |
| Dachshund Through the Snow | When Crosby, a little dachshund, goes to town to register for the North Pole Animal Olympics, others make fun of his small size. When the distraught dog crosses paths with Santa in need of help, will Crosby save the day? Find out in this charming tale of having confidence in yourself. |
| Saint Nicholas the Giftgiver | With delightfully rhythmic text, the life of the real Saint Nicholas is explored. For those wondering why we give gifts on Christmas, this story offers the facts. |
Best Christmas Books for Fourth and Fifth Graders
If you would like a hilarious chapter book about Christmas, author Barbara Robinson has got you covered. When the annual church Christmas pageant is taken over by the notorious Herdman family, chaos ensues. Just when you think nothing else could go wrong, something else does. But what if the Herdman's have a lesson to teach everyone? This book makes a great read-aloud the whole family can enjoy together.

This beautifully illustrated book relates the events of Christmas Eve, 1914, and the famous battlefield story of that night. On a field in France, British and German troops made some special memories as they called a truce and sang carols together. This story is told from the point of view of a grandfather telling the story to his grandchildren. It's a compellingly written, heartwarming tale.

I do not have a copy of this book in either of the school libraries where I work, but I'd like to purchase one for each collection. Reading true stories is a fabulous way to learn history, and this book recounts the tale of a young pilot in the days following World War II. Lieutenant Gail Halvorsen was assigned to drop cargo to the German people in Berlin during the Russian blockade. Noticing the kids gathered outside of the fences of Tempelhof airfield, Halvorsen had the idea to drop some candy. Making tiny parachutes, Halvorsen began making candy drops to the kids. Read all about the inspiring true events in this book, which is accompanied by a DVD.

Mr. Toomey was an old, embittered woodcarver who never had a kind word for anyone. One day, a widow and her young son asked him to carve them a nativity set. What happens next is a gentle tale of kindness which would make a wonderful addition to any collection of Christmas books. This book is so well-loved, there are multiple copies in the libraries at my schools.

This tale of courage, related by Carol Crane, is based on the true story of a ship that used to deliver Christmas trees to Chicago. This book will resonate with those who love stories about ships and the Great Lakes. Relive a bit of history when sharing this book with avid listeners.
Here are a couple more Christmas titles to add to the list:
| | |
| --- | --- |
| Christmas Truce: A True Story of World War 1 | In a fictional letter from a brother to his sister following Christmas 1914, the true events of an unbelievable Christmas Eve on the battlefront are recounted, drawn from firsthand account of the soldiers who were there on the front lines. |
| Young Scrooge | In this modern-day retelling of the classic tale, author R.L. Stine puts a creepy middle-grade twist in this story about a boy who can't stand Christmas. |
Other Fun Book Lists:
If you enjoyed this list of best Christmas books for kids, you might like these book lists as well:
What Are Your Christmas Favorites?
Do you have any favorite Christmas books for kids? As always, I appreciate any ideas you care to share. As a school librarian, I'm always on the lookout for good book recommendations. If you like what you've read here on my blog, please consider subscribing for over 40 freebies, including some free printable kid's bookshelf labels.
Have a great Christmas, everyone! Happy reading!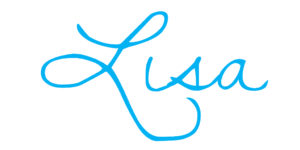 Lisa Mitchell is a wife, mom, and school librarian who likes to use her job as an excuse to stay up far too late reading books and noodling around with tech tools. To get even more book ideas, click on over to her Book and Tech Tips website.
Like what you read? Please give it a share!