Learn about the best cozy book series to curl up with when you have a moment to yourself. Get ideas about which cozy book series to start next by perusing this list of popular selections. Whether relaxing in a lawn chair, cozying up on a rainy spring afternoon, or cuddling up in the chill of winter, a relaxing cozy book series can be a great escape. These would make great gifts for a beach-themed gift basket or for anyone going on vacation. Whenever I have some time to catch up on the series I follow, these are the ones I turn to. I know they will provide me with intriguing plots to mull over while performing mindless tasks, and allow me to follow the fictional lives of characters I have grown fond of. Each of these series takes place in a location far from my home and gives me the chance to vary my surroundings, if only in my mind. Ready to join me as I adventure to faraway places from the comfort of a cozy reading spot? Let's get started!
What is a Cozy Series?
A cozy series is a type of mystery series that is characterized by a relaxing, welcoming atmosphere and a focus on amateur detectives solving crimes in small, idyllic communities. Cozy series often have a light, gentle tone and avoid graphic violence or explicit language. The characters in cozy series are often likable and relatable, and the stories often involve elements of romance and humor. Cozy series are often set in picturesque locations such as quaint villages, cozy inns, or charming bookstores, and the mysteries are often solved through logical deduction and the gathering of clues, rather than through action or violence.
Why Do People Love Cozy Mysteries?
There are many reasons why people enjoy cozy mysteries. Some people enjoy the relaxed, gentle atmosphere of these stories, and find them to be a welcome change of pace from the more intense and action-oriented mysteries that are commonly found in other genres. Others enjoy a touch of escapism in their reading. Who wouldn't want to take a journey to a quaint village or neighborhood bookshop? The fact that the mysteries are solved by everyday people who are extra observant is also appealing. I always hope that a little of the logic used by amateur cozy mystery sleuths will rub off on me.
Who is the Most Popular Cozy Mystery Writer?
It is difficult to determine who the most popular cozy mystery writer is, as popularity can vary depending on personal preference and the specific subgenre of cozy mystery that a reader is interested in. Probably the most well-known cozy mystery writer is Agatha Christie, although she did not write cozy mystery series. Many people consider Agatha Christie to be the "queen" of cozy mysteries, thanks to her wide-ranging and enduring popularity. Her books often involve complex plots, quirky characters, and a focus on detective work. The authors of the cozy series listed below are also well-known. Enjoy perusing the list!
***Disclaimer: This post contains affiliate links, which means I earn from qualifying purchases at no additional cost to you.***

Set in Botswana, this first book chronicles the beginning of a detective agency begun by the intrepid and clever Precious Ramotswe. Full of humor and gentle lessons about human nature, this series has received world-wide acclaim. I have followed the books from the series inception, eagerly awaiting each new installment. With 19 books written thus far, the author provides a healthy dose of heart-touching entertainment and endearing characters. I have become quite attached to them. Follow along as Mma Ramotswe bumps along in her trusty white van, solving mysteries with tact and skill. Curl up in your favorite chair and enjoy!
The Honorable Daisy Dalrymple seems to have a knack for the unconventional, especially in 1920's England. As a member of the upper class, Daisy is expected to live a quiet life being supported by her relatives until she marries (advantageously, of course). Breaking from family tradition, young Daisy embarks upon a career in journalism. What a shock it is when her first assignment lands her in the middle of a murder investigation. Using fortitude and common sense, Daisy's mystery-solving misadventures (and some romance) continue for all 22 books in the series.
This set of cozy reads follows the spunky British Lady Victoria Georgiana Charlotte Eugenie as she sets out to do some investigating at the behest of her royal relatives. 34th in line for the throne, Georgie is only too happy to escape the confines of her brother's chilly Scottish castle and live the high life in 1930s London. I love the nod to royal protocol and fun period details. These books have allowed me to experience the upper class social scene of a bygone era. Filled with charming characters and humorous subplots, this series of 12 books is sure to please.
Ten years after the end of World War 1, well-educated Maisie Dobbs, who had served as a nurse during wartime, puts her skills to the test as a private investigator. This series is more serious in tone than the others listed previously. Maisie encounters the dark side of human nature in the cases she is presented with. Surrounded by a cast of interesting supporting characters, Maisie uses her intuition to unravel tangled webs of deceit. Complications from her own issues with the past add an element of interest. Thought-provoking and intriguing, this series will not disappoint.
I debated about whether or not to include this series in my top 5. Although I am quite fond of the books, there is a supernatural element involved as the main character, Lori Shepherd, communicates with the benevolent spirit of her Aunt Dimity, whose words appear written in a journal whenever Lori needs advice. The main reason I keep coming back to these books is the setting, which is a quaint English village called Finch. The quirky villagers, touches of romance, and the light-hearted humor throughout are soothing to me when I need to relax. If you can suspend your disbelief and if you enjoy picturesque settings, these 23 books will keep you going for awhile.
When one finds oneself in reduced circumstances, what is a lady to do? If you live during the Regency period in England, as our heroine does, the options are few. When a mystery presents itself, how about working behind the scenes to solve it. In cooperation with a handsome Bow Street runner, Lady Rosalind Thorne does just that. Enjoy the cleverly worked plots in this engaging series with many period details included.
Hmmm…I think I noticed a pattern. All but one of these series takes place in England. Ironically, on a side note, all of the authors, except Alexander McCall Smith, now reside in the United States.
What Are Your Favorites?
There are many, many amazing series out there for those in search of a cozy read. If you have any favorites you would like to share, I'd love to hear about them. I always appreciate book recommendations from friends. Relaxing with a book and a cup of tea is my number one self-care strategy! I also like to listen to eBooks or podcasts when I'm weeding.
Looking for bargain books? Check out Thriftbooks. They have a reward program where you can earn free books, and you can get amazing deals every day.
Plan Your Next Cozy Read with a Free Planner
Feeling the need to get organized so you have more time to read cozy series of books? This free monthly planner has a page for each month, along with notes pages. Since it's undated, you can print a new one every year. You can use it for any tasks, even scheduling some reading time. Get it here!
Now make a delicious beverage, hot or cold, find a comfy spot, and have fun checking out some new cozy book series!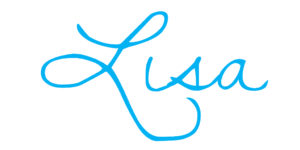 Related Posts:
Lisa Mitchell is a wife, mom, and librarian who likes to use her job as an excuse to stay up far too late reading books and noodling around with tech tools. To learn more about what this website has to offer, click on over to the Welcome page.