I love Valentine's Day. I love that my birthday is in the same month as Valentine's Day. The giving of cards, the flowers and the candy all combine to make a terrific celebration of love. If you are as enthusiastic about Valentine's Day as I am, you might want to read my other recent Valentine's Day post. I also enjoy the fun Valentine's Day children's books that are out there. My list of books is a little different. These titles are not necessarily new. Rather, they are unique. Enjoy perusing my list!
***Disclaimer: This post contains affiliate links, which means as an Amazon Associate I earn from qualifying purchases at no additional cost to you.***Already know what you'd like to get from Amazon? Here's a handy way to get to the website, linked to my favorite Valentine's Day movie. Just click on the button below, then browse around and do your shopping.
A Fun Valentine's Day Book and an Art Project
Big Bob and the Magic Valentine's Day Potato by Daniel Pinkwater is a delightfully quirky book filled with silliness. In addition to the entertaining story, it's a beginning reader, so your child might be able to read it to you. My favorite part is (spoiler alert) the potato printing that takes place as part of the plot. When I was a classroom teacher, I always read this story, then had the students use potatoes to print hearts all over their Valentine's Day bags for collecting their cards. Ideal for homeschooling families who like to use literature for multiple subjects, this book is a winner!
A Clever Rewording of a Famous Poem
The Night Before Valentine's Day by Natasha Wing is a clever rewording of the famous Night Before Christmas poem by Clement C. Moore. The rhyming rhythm is fun to read and listen to. This book lends itself well to a comparison of the original poem, and might lead students to try to compose their own verses for other holidays.
A Favorite Series
Minnie and Moo Will You Be My Valentine? by Denys Cazet is part of the hilarious Minnie and Moo series about two zany cows and their misadventures. This book is perfect for kids who are just getting interested in reading chapter books because it's divided into very short, chapter-like sections. As impulsive as ever, Minnie and Moo decide to deliver anonymous romantic poems to other members of the farm family, and chaos ensues. Join in the fun as you read this laugh-out-loud tale.
An Engaging Ballad
The Ballad of Valentine by Alison Jackson is a story written to the tune of My Darling Clementine. In fact, when you read this book, you most likely will sing the words. Fun for kids to sing along with, this chronicles one disaster after another as a timid man tries to give a Valentine to his sweetheart. Enjoy the satisfying ending!
A Favorite Comical Cat
Love, Splat by Rob Scotton is a sweet story of Splat the cat and the classmate he secretly admires. Splat goes through ups and downs on his way to the conclusion, which will make you say "Awwwww!" If you are a fan of Splat the cat, this story will make you smile.
Be My Creepy Valentine
Valensteins by Ethan Long satisfies the need that kids seem to have for a creepy story, even on Valentine's Day. The other monsters are horrified when they learn that Fran K. Stein might have fallen for someone. How scary is that? Find out what happens in this creepy-but-not-too-creepy Valentine tale.
Who or What Does Mr. Goat's Love?
Mr. Goat's Valentine by Eve Bunting follows Mr. Goat as he travels to different locations gathering items to give to his "first love". Who or what is Mr. Goat's "first love"? Read this book for the surprise!
It's Raining Hearts!
The Day It Rained Hearts by Felicia Bond is an imaginative story about a girl named Cornelia Augusta (I love that name!) who is caught in a rainstorm of hearts. Cornelia Augusta carefully gathers the hearts and determines who should receive each one. Rather than being a book about Valentine romance, this is a tale of friendship and thinking of others. Very heartwarming!
A Favorite Author
If You'll Be My Valentine by Cynthia Rylant is written by one of my favorite authors. With its rhyming text and predictable rhythm, this book is a pleasure to read aloud. Even very small children can join in on the phrase that repeats. The colorful variety of Valentine cards created by the main character is sure to inspire budding little artists.
A Funny Misunderstanding
The Best Valentine in the World by Marjorie Weinman Sharmat is one of my favorite picture books of all time. What can ruin a Valentine's Day faster than a misunderstanding between friends? The personalities of the characters shine through in this funny story that teaches a great lesson as well.
A Special Valentine's Day Bonus Addition to the List
My very favorite Valentine's Day movie of all time (or it could be considered a Christmas movie because of all of the snow) is a Czechoslovakian adaptation of Cinderella called Three Wishes for Cinderella. It's very difficult to find a copy that is compatible with DVD players in the US. The version I've linked to is the US-compatible version. If you don't mind subtitles, this might become one of your all-time favorites as well. Cinderella (of course she is called something else in Czechoslovakian) is very spirited in this version of the classic tale, even picking a snowball fight with the prince and his sidekicks.
A Touch of Nostalgia
I first saw this movie when I was young and it played on the Kukla, Fran and Ollie show. Does anyone else even remember that show? A number of years ago I was able to purchase a DVD version of the movie. The movie has now become a cult classic with a dedicated fanbase, which may explain why it is difficult to locate. If you can't find one to purchase, check your local library. If you know me personally and live nearby, I'd be happy to let you borrow it. It's so delightful, I think I might watch it this evening!
What are your Valentine's Day Favorites?
Thanks for taking the time to read through my list of fun Valentine's Day books. I hope you found a title that sparked your interest. There are so many great Valentine books and movies out there. If you have some favorites, I'd love to know about them in the comments section below.
If you would like free resources for booklovers, such as some free printable shelf labels, please consider subscribing. Have a wonderful week, and have fun with your Valentine favorites, whatever they may be.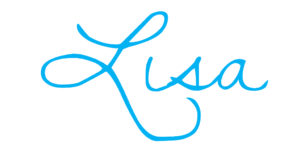 Related Posts: