I'll admit, I was a little intimidated when planning our visit to Glacier National Park. The busiest times to visit are late July and early August, just when our visit was going to happen. Yikes! Also, I had heard the hikes were really tough. Bears sometimes roamed the trails. What was I getting into?
Good News: We Survived and It Was Amazing!
We are now back home. The loads of laundry are finished, the camper is clean and the truck is washed. My phone is overflowing with photographs and we have exciting stories to share. As a first-time visitor, what were some of my big takeaways? Here are my most valuable tips for first-time visitors to Glacier National Park.
***Disclaimer: This post contains affiliate links, which means as an Amazon Associate I earn from qualifying purchases at no additional cost to you.*** Already know what you'd like to get from Amazon? Here's a handy way to get to the website, linked to my favorite book about touring Glacier National Park with kids. Just click on the button below, then browse around and do your shopping.
Plan Ahead: Make Reservations for Lodging or Camping
We didn't decide to visit Glacier National Park until March, about 4 months ahead of our trip in late July. When we checked online to see if we could reserve a camping spot inside the park, all of the reservable spots were taken. The campground we were most interested in, Many Glacier, also has first-come, first-serve spots, but we didn't want to take a chance and not have a place to stay. People really do line their vehicles up on the road and sleep in their cars while waiting for a campsite at Many Glacier to open up on any given morning. If you are interested in reserving a camping spot inside the park, check out the park website for information.
Other lodging options inside the part include the historic Many Glacier Hotel, Swiftcurrent Motor Inn, and Lake McDonald Lodge. For a complete list of places to stay and their amenities, visit the U.S. Park Lodging website. We knew we would be camping, so none of those places were an option for us, but they might be just what you are looking for.
Where did we end up? We made reservations at the St. Mary KOA just outside of the park on the east side. Filled with amenities, such as a pool and hot tub, pizza and ice cream, it was a great choice for us. Located about 1/2 mile outside of the village of St. Mary, it turned out to be a very convenient place to set up camp.
Take a Ride on a Red Bus
Glacier National Park is home to a fleet of 33 vintage red buses which have undergone renovations to increase reliability. At first, we weren't sure we wanted to spend the money on a tour when we could drive around ourselves. We decided to try out the East Side Alpine Tour, and we're so glad we did. Our driver's name was Jonathan, and he was excellent.
If you choose to drive the Going to the Sun Road in the park, whoever is driving really has to pay close attention to the road. It's tough to drive and appreciate the incredible scenic views. One of the big advantages to taking a Red Bus tour is that someone else is doing the driving.
Another huge plus, at least with our driver (called "jammers", in Glacier National Park lingo) is the wealth of information to be learned from the driver's narration as you progress along the route. In addition to sharing stories about the sights as we went along, our driver, Jonathan, encouraged questions from the passengers. Due to the questions asked, we learned about favorite day hikes, great places to eat, best places to see wildlife, and many more tips which helped shape our visit. A Red Bus tour, especially done at the beginning of your stay, is well worth the money, in my humble opinion.
Use a Hiking Map
One of the best investments we made near the beginning of our stay was a map called Day Hikes of Glacier National Park Map-Guide
.
In addition to being available on Amazon, it was for sale in every camp store and visitor center we went into. It is an informative map and an amazing list detailing 88 different day hikes in order of the author's preference. The author, Jake Bramante, was the first person to hike the entire 734 miles of trails in the park in one year. He accomplished this feat in 2011, and the resulting map is a very useful resource. We learned to pay attention to the elevation drop or gain as well as the length of the hike.
Carry Bear Spray
Before our trip, we were advised by multiple people, including park rangers, to carry bear spray. Glacier National Park has a healthy population of black bears and grizzly bears. Around the park you might see signs such as this one.
We can testify to the need for bear spray because we actually encountered a black bear on the trail we were using to hike to Grinnell Glacier. There were hikers in front of us on the trail who were closer to the bear than we were. They backed away and gave us a warning. Not wanting to become a statistic, we backed away as well, then as soon as we rounded a corner in the path, out of sight of the bear, we ran away from it down the trail. Here's a brief shot of part of the incident.
The legs in the video belong to the hikers in front of us who first saw the bear. The bear was not being aggressive, but was using the same trail we were on. Berries were plentiful, and we were just in the way of the bear's progress. After moving away from the bear for about 1/4 of a mile (stopping a few times to check to see if we were still being followed), we were relieved to see the bear turn and take a different route down towards Lake Josephine. We hikers (there was a group of about 10 of us by this time) scurried along the trail past where the bear had been and continued our hike.
During the rest of our stay, we did see a few more bears while hiking, but we were able to observe them from a safe distance. We were grateful to be carrying bear spray the whole time, even though we never had to use it.
Start with an Easy Hike
In retrospect, we should have begun our hiking adventures with a less-demanding hike than the one to Grinnell Glacier. The Iceberg Lake hike begins in the same vicinity of the Many Glacier area, but is a much more gradual elevation gain. If we had it to do over again, we would begin with Iceberg Lake and save Grinnell Glacier for later in our visit.
Take Days Off
Mindful of our middle-aged bodies, we chose to do a long hike about every other day. On the other days, we did shorter hikes or drove to new areas. One of the "off" days was spent hiking the wheelchair accessible Trail of the Cedars, then heading up a couple of miles to Avalanche Lake.
On the same day, we also drove to the historic Lake McDonald Lodge and had lunch at Eddie's Cafe in Apgar Village. The Izaac Walton Huckleberry Club sandwich and the Going to the Sun Thai Wrap were delicious.
On another "off" day, we drove over to the scenic Two Medicine region of the park, then experienced the grandeur of the historic Glacier Park Lodge in the town of East Glacier.
On our final "off" day, we drove north to the Chief Mountain region of the park, near the Canadian border, to view some majestic scenery.
Try the Local Cuisine
As previously mentioned, our Red Bus tour driver, Jonathan, was a wealth of knowledge about many subjects, including local eateries. His top recommendation was the Two Sisters Cafe. You can't miss the pink building located on the highway between Babb and St. Mary. Every time we drove by during business hours, the parking lot was packed.
We ate dinner there the evening of the Grinnell Glacier hike when we were both wiped out. The bison burger was delicious, as was the pulled pork sandwich and coleslaw. I wanted to try the huckleberry-lemon bread pudding with huckleberry creme fraiche, but I was too full. If anyone does eat there and gives it a try, please let me know how it was!
One other bit of local cuisine I was looking forward to nearly as much as our visit to the park was the opportunity to eat Wilcoxson's ice cream. My very favorite product from this Montana company is the huckleberry ice cream sandwich. When we first arrived in St. Mary, we looked and looked for them. Finally, my dear husband bought an entire box at the cute Park Store. My hero!
Listen to Recommendations from Employees and Other Visitors
I've already noted what a fountain of useful information our bus driver, Jonathan, was. There were other excellent sources of information as well. Our awesome waitress at Eddie's Cafe clued me into the website called HikingInGlacier.com. She described the glorious color of Cracker Lake to us and showed us pictures. We didn't make it there on this visit, but maybe next time.
We also received wonderful advice from other campers in the hot tub at the KOA. There's nothing like listening to another hiker's first-hand experiences. Most of us in the hot tub were just normal middle-aged people with aching joints, not super-fit youngsters. If the guy sitting across from us recommended a hike, we knew we had a good chance at success.
Ride the Shuttle
On Day 4 of our visit, we tackled the Highline Trail, starting at Logan Pass. We anticipated this would be the most challenging hike of our trip, and we were right.
Right before we made it to the Granite Park Chalet for a rest, we decided to challenge ourselves and hike up The Wall to look over Grinnell Glacier. It was the toughest .6 mile climb of my life, but it was worth it. Take a look at the view.
We knew we would have to meet one of the park's free shuttles after we finished at a place called The Loop, and the shuttle would bring us back up to the Logan Pass parking lot. We were a bit apprehensive about this. Would we have to wait forever for a shuttle? Would there be room for us, as it would be in the middle of the day? Not to worry! When we finally made it to The Loop, we only had to wait five minutes before a nice, nearly-empty, air-conditioned shuttle pulled up. We were exhausted, sweaty and so grateful!
If you want to take a break from driving and would like to travel the Going to the Sun Road, I highly recommend the shuttles. The drivers do not provide narratives like the Red Bus jammers (love that nickname), but the views out of the windows are just as spectacular. Plus, with air conditioning, the ride is very relaxing.
Get Up Early
With 88 hikes listed in our Day Hike Guide, we knew we would only be able to experience a small sample of what Glacier National Park has to offer. On hiking days, we were driving away from the campground at about 6 A.M. We saw some spectacular early-morning sights and we avoided most of the crowds.
We spent seven days in the park, completed six hikes, saw bears, elk, moose, mountain goats and one lone sheep. Although we visited during the busiest part of the season, the crowds were so spread out we hardly noticed. The only place which was a bit chaotic was the Logan Pass Visitor Center. If you want to be assured of a parking spot, arrive before 7 A.M.
Bonus Tip: Plan Something Fun on the Way Home
This post is quite long, but I must mention our post-Glacier adventure. We traveled west from the park, then south along the eastern, less-traveled shore of Flathead Lake. As we journeyed west into Idaho after passing through Missoula, we noticed zip line parks and waterparks along the way. Those would have been fun, but our goal was Walla Walla, Washington. We had heard of an awesome pizza place, Sweet Basil Pizzeria, and wanted to give it a try.
The delicious gourmet pizza and interesting downtown location did not disappoint. The locally-brewed root beer was another plus. Eating at Sweet Basil helped ease our Glacier National Park withdrawal symptoms.
Travel Essentials
Keep track of all of your belongings (even your kids) with Apple air tags. These handy devices come with a battery and are even water-resistant. Just use a simple one-step process to connect the tag to your iPhone or iPad, then use the Find My app to locate your item. Get a 4-pack and use for tracking luggage, pets, and more.
Whether you are camping or staying in a hotel, be safe with a portable carbon monoxide detector. This one has an AC-adaptor with battery backup. It's only 2.75 by 1.5 by 4.5 inches, and could save your life.
Do You Have Any Favorite Glacier National Park Tips to Share?
This has been a long post, and if you've read it through to the end, thank you! I must leave space for any Glacier tips you might have. Do you have a favorite hike or travel experience you would like to share? I'd enjoy any wisdom or stories you care to write about. I can see why Glacier National Park is a favorite destination for many, and I hope to return one day.
If you like what you've read today, you might also like reading about scenic Newport on the Oregon coast or my visit to the historic and beautiful Wallowa Valley. For some simple travel wardrobe ideas, you can check out my post listing Wardrobe Essentials for the Savvy Traveler. Wherever your adventures take you, I hope you make wonderful memories. Thanks for visiting the Fluxing Well site. If you would like to receive the latest posts before they are shared anywhere else, consider subscribing. Happy travels!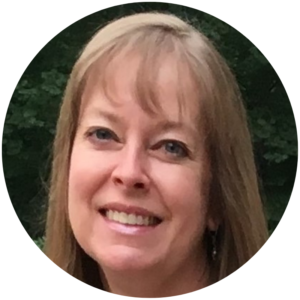 Related Posts