Sometimes, in the busyness of life, someone else's birthday sneaks up on me. When I realize I've forgotten to buy a card, I make one. One of the easiest cards to make is one with pressed flowers. If you have read any of my previous posts about my being artistically challenged, you know that if I say something is easy, it really must be true. Any DIY project I attempt has to be an easy one, like these pole bean towers. Also, if you have ever received a pressed flower greeting card from me, you might be thinking I gave it to you because I forgot to buy you a card. Not necessarily true! I enjoy making pressed flower greeting cards. I make them even when I have store-bought greeting cards on hand. Here are the easy instructions for how to make pressed flower greeting cards yourself.
The Pressed Flower Backstory
I first became interested in pressing flowers when I was teaching a wildflowers unit to third graders. Once I realized how easy it was to press flowers, I was hooked. There are so many lovely varieties, and it was something the kids could enjoy. We even bought a simple flower press for our classroom. No flower press? You can use a big old dictionary with paper towels tucked in between the flowers to protect the pages.
***Disclaimer: This post contains affiliate links, which means as an Amazon Associate I earn from qualifying purchases at no additional cost to you.*** Already know what you'd like to get from Amazon? Here's a handy way to get to the website, linked to one of my favorite books about flower arranging. Just click on the link, then browse around and do your shopping.
Materials Needed for Pressed Flower Greeting Cards
Flower press or heavy book
Dried flowers (pansies or violets work very well)
Glue stick
Colored card stock scraps in rectangular shapes (optional)
Blank greeting cards and envelopes (I buy mine in a value pack of 50 cards and envelopes)
Directions for Making Pressed Flower Greeting Cards
Select a blank card from your supply. Arrange colored card stock rectangles, if using, and glue to your flower press card. Sometimes I use a heavy book to flatten the card stock on to the glue to make it stick better.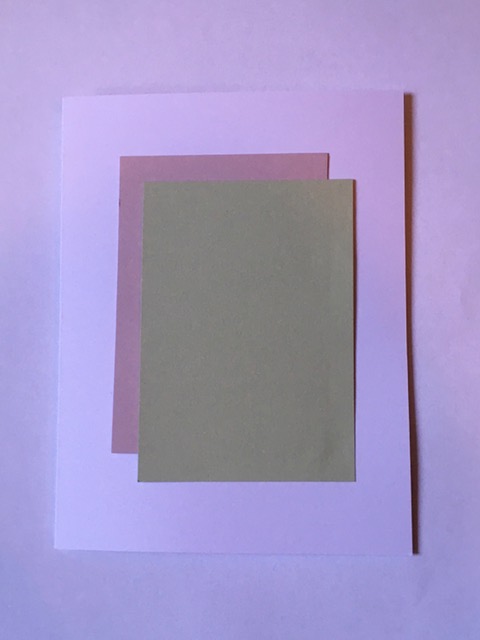 Select the dried flowers you are going to use. Carefully lift the dried flowers from the drying paper. Go slowly, because the petals are extremely fragile.
Try different arrangements of the flowers before gluing down on the card. Ready to glue the flowers down? Here's how to attach pressed flowers to cards. Position the flowers where you would like them. If you don't want to displace the flowers while gluing, lift up one half of each flower at a time. Place glue on the cardstock under petals, then gently press the petal down on the glue. Your flower press card is almost done!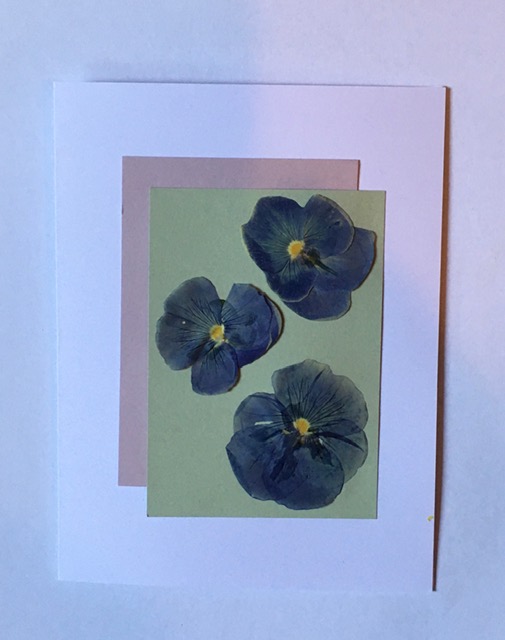 Glue stick doesn't take very long to dry. It would be a good idea to wait 24 hours before writing on the card and putting it in the envelope. You could also store the card in a safe place for future use.
Some Notes About Drying Flowers
This is not a last-minute type project, unless you already have dried flowers on hand. If you need to dry flowers, plan on about two weeks of drying time in a flower press or heavy book. I always try to plan ahead and save enough flowers each spring and summer to use all year.
Types of Flowers to Dry
The flowers which work best for gluing to greeting cards are those without heavy centers. As previously noted, pansies are ideal, and violets are easy to use as well. If you want to dry larger flowers, such as roses, you could dry individual petals.
Tips About Using a Flower Press
These tips apply to those who use heavy books to dry flowers as well. Be sure to place flowers between sheets of absorbent paper. If you use regular plain printer paper, you might want to double the layers. Most flower presses come with absorbent paper to layer with the flowers, which becomes stained with time.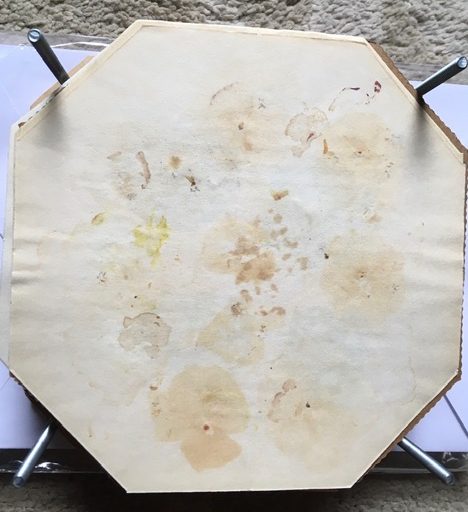 Some people prefer to use fresh paper each time new flowers are dried. Since the papers that came with my flower press are a special size and type, I have just kept using the original papers. Here's a flower press similar to the one I have, which I've used for years.
Ideally, each layer of the flower press should contain the same type of flower. For example, the pansies should not be combined with rose petals. However, this is not always possible. I've dried different types of wildflowers in a single layer before, when it was the last available layer in my flower press.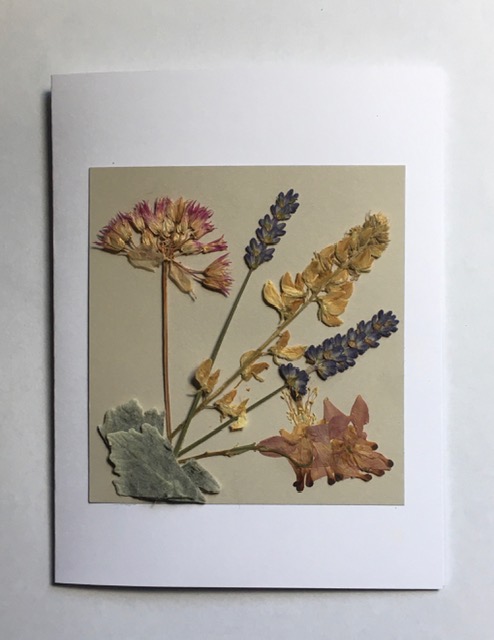 My flower press has eight layers. If I want to stock up on dried flowers for the cold months, the layers are filled to capacity. One other limitation to space is that the petals of the flowers should not touch while they are drying.
How About You?
I hope you've enjoyed reading about how to make pressed flower greeting cards. This simple craft is something even a non-crafty person like me can complete with success. If you are looking for a unique card to send to someone special, these are a terrific, inexpensive option. I encourage you to try them yourself and discover how easy they are to make.
If you like what you've read today, please consider subscribing and becoming part of the Fluxing Well tribe. You will receive fresh ideas every week, plus access to a library of free printable resources. I'm a big fan of keeping things simple, just like the pressed flower greeting cards. The library of resources includes many other simple ideas, including a garden planner notebook and a cookbook filled with the best easy recipes from the Fluxing Well website.
I hope you decide to give pressed flower greeting cards a try. Thanks for visiting the Fluxing Well site, and may all of your crafting endeavors turn out well!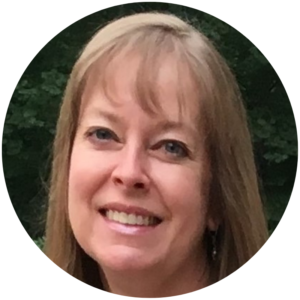 Related Posts: