I've been pleased to see an emphasis on kindness in my community and schools lately. T-shirts and bulletin boards urge students to "Be the Kind Kid". But what does that really mean? To provide some examples of kindness for my students, I made a list of some of my favorite kindness books for kids. I curated this list carefully and included books which touched my heart. Maybe they will move you as well. You might even need to have some tissues handy! I hope you enjoy reading through this list as much as I enjoyed making it.
***Disclaimer: This post contains affiliate links, which means as an Amazon Associate I earn from qualifying purchases at no additional cost to you.*** Already know what you'd like to get from Amazon? Here's a handy way to get to the website, linked to one of my favorite movies. Just click on the link, then browse around and do your shopping.
Favorite Kindness Books for Kids
I'm so glad we added this book to our library collection last year. It's based on the true story of World War 2 soldier Johnnie Wallen, who befriended a little girl while his unit was stationed in the Philippines. In a twist of fate almost too incredible to believe, Johnnie's kindness to the little girl is paid back in a surprising way. This book is difficult to categorize in a library. The story is written and illustrated in picture book format, but the subject matter is appropriate for older students as well. This amazing book had me reaching for the tissue box!
This book made it onto my Kindness Books for Kids list because it is a classic which some people may not have heard of. Published back in 1971, this story relates the encounter between a mouse named Amos and a kindly whale named Boris. When Boris rescues Amos at sea, a friendship develops. How could a creature as small as Amos ever return the good deed Boris had done? Read this awesome book to find out, and share it with someone you love. Elementary kids in grades 2 and 3 would especially enjoy this heartwarming story.
A teacher brought this creation to my attention a few years ago when she told me it was her favorite picture book of all time. Set in the 1940s, this colorfully-illustrated work is based on events which took place in post-World War 2 Holland. Dutch people were in desperate need of basic necessities, and many families in America responded. Food, clothing and hygiene items were sent to grateful citizens. Letters also flowed back and forth between the donors and the recipients, leading to some surprising results. After the conclusion of the story, the author shares where she got her idea for the book, and it adds to the inspiration to know that the story is true! Kids in grades 1 through 5 will appreciate this book. It would make a terrific component to any unit about World War 2.
This simple picture book is a great one to read to kindergarten and first-grade students. The text is written from the viewpoint of a little girl who is trying to help a friend feel better about her day. When I read this book aloud, I always direct my students to pay close attention to the illustrations, because the words in the story don't give all of the details about what is happening. The emotions of the girls as the plot progresses are illustrated so well. It's a great way to teach the skill of inferring from the pictures how a character is feeling. It wasn't until I had read the book a few times that I noticed the significance of the final illustration, which has no words to accompany it. Have fun reading this book to young students!
This is one of the older books in our library collection, but it's a keeper! Published in 1965, it's another one you may not have heard of. Don't be put off by its age. The rhyming text is fun to read aloud, and the plot is clever. Bill Peet had a real knack for spinning a tale filled with animals as the main characters. In this case, the animal is a crab. The crab, named Kermit, was also a hoarder who kept to himself. One day, Kermit stumbles into an unfortunate situation and has to be rescued. From that time on, Kermit's focus changes. He devotes his time to figuring out how he might return the kindness. The solution is unexpected. I hope you will have the chance to enjoy this story with someone you know. Kids in grades 1 through 3 will appreciate the rhyming and the humor.
Delighting readers since 1989, this story is one of my favorite retellings of a classic tale. Instead of the emperor needing new clothes, the principal needs a new outfit. Known as a snappy dresser, the principal jumps at the chance to buy a one-of-a-kind suit. The shysters, posing as tailors, fool the principal into thinking that the suit is made of a special material. If a person is no good at his or her job, or not very smart, that person will not be able to see the cloth. The principal can't see his new "suit", but he doesn't tell anyone. He parades to work and then to the school auditorium in his underwear. Without giving away the rest of the story, I'll just let you know the principal was the beneficiary of some generous acts of kindness. Laugh your way through this entertaining tale with kids of all ages.
Unlike the other books on this list, this story is not about someone performing acts of kindness. Rather, it is the sad and touching story of kind acts left undone. A new girl, Maya, repeatedly tries to befriend students in a class, with no success. The teacher then provides a lesson about kindness using pebbles and a bowl of water. "This is what kindness does. Each little thing we do goes out, like a ripple, into the world." When the new girl doesn't return to school, the main character has regrets about the times she rejected Maya's offers of friendship. This is a powerful story of regret. You never know what a difference one kind act will make in someone's day. I will definitely be sharing this story with students in grades 2 through 5.
What Are Your Favorite Kindness Books for Kids?
Have you gotten some good ideas from today's post? Many of you may have your own favorite kindness books for kids titles to share. I'd love to learn about them! Getting book recommendations from others is one of my favorite things.
Do you appreciate book recommendations as well? You might like my post called 7 Inspiring Technology Books for Kids. If you would like free resources for booklovers, such as some free printable shelf labels, please consider subscribing. Have a wonderful week, and enjoy reading about kindness!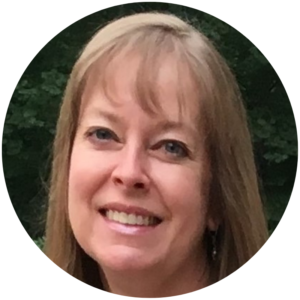 Related Posts: