Looking for ways to keep students engaged in online activities?  Here's a list of user-friendly, free educational resources for all ages. As a school librarian who also teaches technology skills, I've gotten feedback about these tools from educators and students alike. Have fun checking out the list of the best free online teaching tools I've found!
Permanently Free Online Teaching Tools
The educational sites I'd like to focus on today are the ones which are permanently free for educators. Some of these sites or upgrades just recently became free, and might prove very useful both now and in future distance learning situations where online teaching tools are needed. This is not a sponsored post. These sites are just really useful and free. If you aren't a teacher, these sites still have free versions you can use. Read on for some fun online teaching tools to experiment with!
Zoom Video Meeting
For a video conferencing online teaching tool, Zoom Video can't be beat. It's free for one-to-one meeting situations for everyone, not just teachers, with no limit on the amount of time the meeting will take. This makes it ideal for online tutoring situations. Zoom Video will display what the teacher has on the screen of his or her computer. Here's a screenshot of a tutorial session I collaborated on recently. The screenshot is linked to the meeting video, which I uploaded to my Google drive. It was a long meeting and the file size was quite large. Feel free to watch to get an idea of what a Zoom meeting is like.
If a teacher wants to meet in a whole class situation, Zoom allows 40 minutes per meeting. There is no rule against setting up meetings back-to-back, so if a session goes longer than anticipated, just create another meeting. I have enjoyed using Zoom so much, I wrote an entire post about it, called Zoom Meetings Make Collaboration Fun and Easy. One additional advantage to using Zoom is the ability to log in with a Google account. If you use Google for Education, student sign-up is easy. Here's the link to the Zoom sign-up page.
Loom Pro
I am really excited about this. Loom is an easy-to-use screencast program for making tutorial videos. I've used the basic free version for awhile, but always worried about reaching the 25 video limit. Good news! Just recently, Loom Pro has become available to teachers for free. Now there is no longer a limit to the number of videos teachers can create. Additional features of the Pro version include the ability to add a custom thumbnail image and use of a drawing tool. Loom is so flexible and easy to use. I really appreciate the ability to trim videos, a feature rarely available with free screencast software. Users have the ability to choose to show a view of the presenter, just the screen, or both. I usually choose to show just the screen. Here's a very basic example tutorial I created using Loom.
I had fun creating a thumbnail image, and it was very easy to get the embed code just by clicking the Share arrow. Here's the link to the sign-up page: Loom Sign-Up. It really is one of the best free online teaching tools out there. If you are not a teacher, you can still sign up for a free account. You are just limited to creating 25 videos.
FlipGrid
One really fun online teaching tool which is great for encouraging student engagement is FlipGrid. It utilizes Google as a sign-in option, and integrates well with Google Classroom. Teachers ask a question or propose a scenario, and students respond in video format. Teachers could embed the link to a FlipGrid topic in Google classroom for easy access. Here's one activity I did at the beginning of the year with 5th grade students.
As a classroom teacher, you could create one grid and keep adding topics to it throughout the year. Each topic receives a different link to share. For my library media classes, I just created one grid, to keep it simple, then named each 5th grade class as a topic. They all had the same task, which was to introduce themselves. I introduced the task with a brief video of my own. Although you can't watch the video, you can get the general idea from this screenshot.
To respond, a student clicks on the plus sign and records a short video. Users may add stickers to the video thumbnail image which appears in the class grid.
Videos may be viewed by the teacher before being posted, which is a terrific feature. Also, no one outside of the FlipGrid classroom can view the videos. Teachers also have the ability to gain access to the FlipGrid Disco Library, which provides topic ideas. My students had a lot of fun with this. If you are teaching from a distance, this would be a great way to feel connected. Just let students know to go to their Google classroom to access the activity.
Eduflow
Eduflow is a great online teaching tool for designing online courses. It is a free learning management system, free for 1 instructor and up to 50 students. Course content is listed on the left, so students may get an idea of what is coming up. Teachers can easily keep track of the progress participants have made. The instructor can upload videos, display content, and allow students to submit work. Whatever course component which is currently being worked on appears in the large work space area. Here is a screenshot of an embedded video in the course.
It's simple for teachers to add participants. Teachers may send participants a link to access the course. There is also the option to invite participants directly via email.
Ideally, this online teaching tool, which offers a Google sign-in option, would be best suited for middle school students and older. It's easily adapted to a wide variety of topics. If you are hoping to develop an online course, this free online learning platform may be a good fit for you.
Flippity.net
Want to create fun, engaging online activities for free? Turn to Flippity.net. Teachers I work with have used this site to create interactive games of concentration or a wheel to spin for matching vocabulary words. Other options include a quiz show, a board game, and a scavenger hunt. If you are looking for a way to draw students into lessons, even the reluctant learners, check out this free site.
Animoto
Looking for a fun way to catch the attention of students? Animoto is a free video creation tool which teachers can use to make brief, engaging presentations. Students (ages 13 and older) can create videos quickly and easily. Students do not need to create an additional account if they already have a Google account. This online teaching tool would be ideal for teachers to use when introducing a new topic.  Animoto is another fun presentation option for students who might be tired of using Google Slides. Here's an example of a fun little video I made to introduce the Oregon Battle of the Books Titles for this past year:
Sharing the link to the video, embedding, and uploading to YouTube are all available options with the free teacher account. Unleash your creativity with this amazing online teaching tool. A free trial version is available for non-teachers as well.
EnglishTools.org
Need some free tools to help students learn English? EnglishTools.org has 25 of them, for "teachers and learners alike". There are word tools, worksheet generation tools, and many other options. The tools are user-friendly and are appropriate for a wide variety of ages, from elementary school on up to adult. If you work with English language learners, have fun perusing the tools!
Need More Online Activity Ideas?
If you have students who are into creating online presentations or stories, here are some more online resources I've written about. WeVideo is a free video creation tool, and my post includes a free printable activity template you can use. I also wrote about three different options for digital storytelling. I hope you'll have fun exploring!
Might These Online Teaching Tools be Right for You?
As more options arrive in my inbox, I'll continue to evaluate each one for lasting value to teachers and students. These are the best free online teaching tools I've found so far. Might some of them work for you? I hope you have found this overview to be useful and time-saving. I'm always on the lookout for ways to make online teaching easier and more engaging. I enjoy learning about innovative ways to interact and connect with students. If you are a fan of technology tools, you might like to read my overview of Visme Complete, a terrific tool for creating infographics. You might also like my eBook containing information about some other excellent free media tools.
It's free to subscribers, along with many other resources for teachers. Thank you for taking the time to visit my site today. Have fun exploring the new online teaching tools!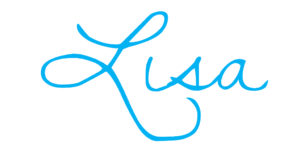 Related Posts: