These inspiring technology books are perfect for helping elementary school kids understand technology. Get a list of engaging technology books for kids right here and learn why these books stand out. They can be used as technology read alouds or for independent reading. As an elementary school librarian who also teaches technology skills to kids, I have first-hand experience with the books kids like. Take a look at what I've found!
An Emphasis on STEM or STEAM Books
Lately, there has been a big emphasis on adding STEM or STEAM books to library or classroom book collections. What is STEM? It's an approach to learning which emphasizes Science, Technology, Engineering, and Math. In the case of the acronym STEAM, Art is added along with the other components. To this end, teachers have been eager to find technology books for kids that fit in with this educational approach. If you are looking for STEM or STEAM titles for grade school students, then this list is for you.
Some of the books on this list of technology books for kids stress the importance of balancing technology with getting out into the world and exploring. Some encourage kids to set technology aside for a bit. Others tell inspiring stories of technology in action. For the upper elementary students, there are stories that may draw them away from the screen to pick up an intriguing technology adventure. Use these technology books for kids to inspire and inform. All are engaging and memorable.
***Disclaimer: This post contains affiliate links, which means as an Amazon Associate I earn from qualifying purchases at no additional cost to you. Already know what you would like to get from Amazon? Just click on this button, linked to a fun school essential, then browse around and do your shopping.***
Technology Books for Kindergarten and First Grade Students
Boy + Bot by Ame Dyckman: In this sweet story of friendship, the boy thinks the robot is ailing. The boy tries to help by offering the usual remedies for human illness. The robot is merely turned off, so of course the applesauce and stories don't help the robot recover. When the robot is powered on and finds the boy asleep, he believes the boy is ill. The robot's remedies (oil and the user's manual) are ineffective, of course. This book gently addresses themes such as empathy and viewing life from a different perspective. It would be of interest to younger elementary students. I loved this book, and I am looking forward to adding it to my school's library collection this fall. I'll have more money in my library budget then!
Dot by Randi Zuckerberg: When a tech-savvy girl sets off on an adventure, surprises await. Will Dot be able to turn her focus from her technology devices to pay attention to her surroundings? This timely tale, written by the former marketing director for Facebook, gently reminds readers to find the balance in life. This is a well-written technology book for younger elementary students, and I'm happy to report that we have it in our library collection. It's a terrific read-aloud book for technology.

Dot Unplugged by Candlewick Press and The Jim Henson Company: In this sequel to the previously listed book, Dot, By Randi Zuckerberg, Dot is at a loss when the power goes out. The weather outside is crummy, so what is there to do? Join Dot as she explores neglected areas of her house to find fun activities. A long-unused game provides hilarious fun for the family. Will they decide to remain unplugged even after the power is restored? Find out in this winsome, colorful picture book, geared for kids in the primary elementary grades.

If You Give a Mouse an iPhone: A Cautionary Tail by Ann Droyd: What could possibly happen if you give a mouse an iPhone? Plenty, as readers of this parody will find out. Written in the style of If You Give a Mouse a Cookie by Laura Numeroff, this humorous tale or "tail" will tickle your funny bone. I'm so glad I ordered this book last fall. The younger kids love it!
Cami and Wyatt Have Too Much Screen Time by Stacy C. Bauer: From the author of the Cami Kangaroo and Wyatt Too series comes a new installment. This technology tale is, as you may have guessed from the title, about turning off electronic devices. Are Cami and Wyatt's friends feeling neglected? What will it take for Cami and Wyatt to pay attention to what is going on in the real world? Tune in to this popular series and get some gentle technology reminders appropriate for all ages, from young kids to adults.
These other technology books for young elementary students may be of interest to you as well:
Technology Books for Second and Third Grade Students

How to Code a Sand Castle by Josh Funk: In this fun introduction to the world of coding, a young girl (Pearl) and her robot (Pascal) attempt to build the perfect sandcastle. Using simple computer coding terms, readers are led through the process of designing the castle. Will the castle live up to Pearl's expectations? Have fun reading this story of the coding process and its use in solving real-world problems. It's a technology book to remember!
Unplugged Ninja: Have you heard of the series Ninja Life Hacks? It's been such a big hit that this is book number 15. In this story, Unplugged Ninja relates his struggles with screen addiction. Filled with humor appealing to a variety of ages, this book, as are the other books in the series, is mainly geared to kids 3 to 11. Find out how Unplugged Ninja overcame his technology addiction and was able to unplug.
On a Magical Do-Nothing Day by Beatrice Alemagna: Need to encourage someone to take a break from screen-time? This beautifully illustrated book will inspire the reader to get out and use his or her imagination! Readers of all ages will find themselves wanting to spend time getting lost in this story of a rainy day, technology-free adventure.
If you are in need of even more technology book titles for second and third graders, here they are:
| | |
| --- | --- |
| How to Code a Rollercoaster by Josh Funk | In this follow-up to the How to Code a Sandcastle book, Pearl and Pascal are at it again. This time, they are at an amusement park using code to make the most of their visit. |
| Clicker the Cat by Kyla Cullinane | This first installment of the Clicker the Cat series teaches a lesson about creating good electronic habits. The main character learns to leave the screen behind to do other things. |
| The Technology Tale: A Digital Footprint Story by Julia Cook | Using rhymes and colorful illustrations, this engaging book offers advice about navigating the pitfalls of a digital world. Topics include cyberbullying and learning about posting too much information. |
| The Astronaut with a Song for the Stars by Julia Finley Mosca | Ellen Ochoa was told in college that engineering wasn't for girls, she refused to give up and eventually became an astronaut. The inspiring tale is told in catchy rhyme. |
| Coding Capers: Luci and the Missing Robot by Angela Cleveland | In order to find their teacher's missing robot, Luci and her friends have to follow clues and do some STEM-like problem solving to get to the bottom of the mystery. |
| The Day the Screens Stood Still by R.L. Ullman | In a fresh new look at what to do without screentime, Sammy and his family have to learn to live without their screens when disaster strikes. |
| Once Upon a Time Online by David Bedford | Ideal to include with a unit on mixed-up fairy tales as well as online safety, find out what happens when favorite fairy tale characters learn a lesson in online safety as a result of receiving a laptop. |
| Nerdy Birdy Tweets by Aaron Reynolds | Tensions rise when Nerdy Birdy, a video game fanatic, joins Tweetster. His friend Vulture, who is not a fan of video games, tries to be patient with Nerdy Birdy, but finally, loses her temper. Is it the end of a friendship? |
| Troll Stinks by Jeanne Willis | Taking the farmer's phone and taking selfies seems like a good idea at the time to Billy Goat and his friend Cyril. When they find the number for a troll online, they decide to send mean messages. But, are really as bad as Grandpa Gruff says they are? |
| The Fabulous Friend Machine by Nick Bland | When Popcorn the friendly chicken finds a "friend machine" (a cell phone) in the barn, she makes a bunch of new friends. But are the new friends truly her friends? Find out in this tale of internet caution. |
Technology Books for Fourth and Fifth Grade Students
By the time kids reach fourth and fifth grades, they have most likely had a lot of lessons about using technology wisely. The challenge with some upper elementary students is to get them to turn away from technology devices to pick up a book. With that in mind, some of the titles listed for this age level are engaging technology adventures. Many of them are in chapter book form.

Emmy in the Key of Code by Aimee Lucido: This wonderful story is excellent on so many levels. The story is written in verse and is designed to appeal to upper elementary or middle school students. I wasn't sure I would like this book, as books written in verse are not usually what I choose to read. However, I was amazed by the clever way the author incorporates computer code into the verse patterns. As Emmy, a new student, tries to fit in, she finds her talent in an unexpected way. As the plot progressed, I found I learned a bit of computer coding myself! The plot is engaging, the characters are appealing, and the use of verse intertwined with coding is genius! I highly recommend this book, which I'm going to order for the school library where I work.

Grace Hopper: Queen of Computer Code by Laurie Wallmark: Before I read this book, I had never heard of Grace Hopper. This incredibly accomplished woman led an amazing life! A pioneer in computer programming, she coined the term "computer bug". This picture book biography chronicles her many accomplishments with appealing illustrations to help draw the reader in. Appropriate for all elementary students, it would make a terrific read-aloud or independent reading selection. What an incredible true story!
Here are some additional technology book selections for fourth and fifth grade students:
| | |
| --- | --- |
| But It's Just a Game by Julia Cook | Jasper is totally mezmerized by his video games. Then he leans the importance of switching his game controller with a "life controller" to create a healthy technology balance. |
| Trapped in a Video Game by Dustin Brady | 12-year-old Jesse Rigsby has to do some quick computer programming to get out of the video game he is trapped in. Will he make it out in time? |
| Trapped in a Video Game: The Invisible Invasion by Dustin Brady | Trapped once again inside a video game, 12-year-old Jesse Rigsby is now invisible. In the midst of being chased by Bigfoot, a velociraptor and a flame-throwing bat, will Jesse be able to save his friend Mark? |
| Trapped in a Video Game: Robots Revolt by Dustin Brady | Oh dear. Now there are angry robots running amok due to being released into the real world by Jesse Rigsby. In this third installment in the popular series, will Jesse be able to save humanity? |
| The Wild Robot by Peter Brown | When a robot gets stranded in the wilderness, will it be able to survive on its own? When help comes from unexpected places, important lessons are learned in this entertaining chapter book. |
| The Wild Robot Escapes by Peter Brown | In this sequel to the popular Wild Robot, Roz the robot now has to learn how to survive in civilization. Will she ever find her way back home? Find out in this engaging adventure. |
| Lowriders in Space by Cathy Camper | What do you get when you combine three kids who love to work with cars and a thrilling contest with a cash prize? You get an epic adventure in graphic novel format packed with excellent science facts. |
| Trapped in a Video Game: Return to Doom Island by Dustin Brady | Fans of this series will once again have to endure the suspense as Jesse Rigsby tries to avoid calamity once again. This time, in the fourth adventure, the challenge is learning retro gaming skills to survive. |
| Trapped in a Video Game: The Final Boss by Dustin Brady | Is this finally the end for Jesse Rigsby? Fans will be in suspense as Jesse and his friend Eric try to outwit angry, fire-breathing creatures in this final installment of the popular series. |
| Escape from a Video Game: The Secret of Phantom Island by Dustin Brady | In a new series by the prolific author of the Trapped in a Video Game Series, kids will have hours of screen-free fun when they participate in choosing their own path through the exciting treasure-hunting adventure. |
| Escape from a Video Game: Mystery on the Starship Crusader by Dustin Brady | Eight strangers compete to win one million dollars while trying to survive inside a video game. As the players begin disappearing one at a time, who will be one to endure to the end? Another edge-of-your-chair choose-your-own-path epic adventure! |
What Are Your Favorite Technology Books?
Have you gotten some good ideas from today's post? Many of you may have your own favorite technology-related titles to share. I'd love to learn about them! Getting book recommendations from others is one of my greatest pleasures in life.
Interested in Other Fun Educational Technology Ideas?
Here's a fun, interactive Bitmoji Virtual Library that I created which includes some animated GIFs. Each book image links directly to an eBook or audiobook version of the story.
It's fully customizable when you make your own copy in Google slides, and is free to subscribers, along with many other resources for teachers.
Have a wonderful week, and have fun exploring technology-related books!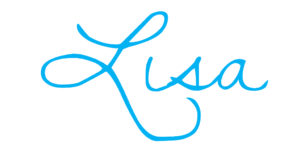 Related Posts: