Once again, as with my other book lists, I turned to my librarian discussion group. They shared some thoughts on the best Thanksgiving picture books for kids. I am always grateful for their insights and recommendations. After perusing the posts, I noted the titles that were repeatedly mentioned. These Thanksgiving stories are not just for elementary students, though. The whole family can enjoy these selections. From a book about the first Thanksgiving to a brand new release, here's the list of 12 of the best Thanksgiving books for kids I'd like to pass along to you. Enjoy!
***Disclaimer: This post contains affiliate links, which means as an Amazon Associate I earn from qualifying purchases at no additional cost to you.*** Already know what you'd like to get from Amazon? Here's a handy way to get to the website, linked to one of my favorite Thanksgiving shows. Just click on the link, then browse around and do your shopping.
This selection chronicles the story of the first Thanksgiving from Squanto's point of view. Insights into the role Native Americans played in the survival of the New England colonists are given. Beautifully illustrated, this book will hold a place of pride in any Thanksgiving collection.
This book is an inspiring story of Sarah Josepha Hale. This extraordinary woman spent 35 years petitioning political leaders about the need for Thanksgiving to be recognized as a national holiday. In 1863, Abraham Lincoln signed the Thanksgiving Proclamation. The rest is history! Readers of all ages will enjoy this tribute to perseverance. It's also a good reminder: American citizens do have the ability to make their voices heard.
Readers join in on a hilarious rhyming romp that follows the adventures of children on a school bus on Thanksgiving Eve. When the kids learn that their cuddly turkey friends are on the menu for the next day's Thanksgiving feast, they devise a sneaky plan to help the turkeys escape. The rhythmic text and joyous illustrations create an entertaining read-aloud experience.
Poor Turkey is dreading Thanksgiving and his role as the main dish. To avoid his fate, Turkey dresses up in a variety of disguises. Read to find out what happens in this laugh-out-loud tale.
This is the patterned story of a gluttonous woman who swallows many things. She leaves hardly any food behind for anyone else! As she grows larger and larger, the repeated text gets longer. Finally, the old lady plays a huge (literally) part in the Thanksgiving festivities.
This story relates a heartwarming tale of the aftermath of Thanksgiving dinner. A tiny mouse just can't resist taking a little bit of each leftover item. As the pile of leftovers teeters precariously, disaster strikes. In the satisfying conclusion lies a touching lesson about being thankful for the little things.
This inspiring picture book tells the true story of puppeteer Tony Sarg. His brilliance and creativity led to the use of the unforgettable helium balloons in the Macy's Thanksgiving Day Parade. Winner of the 2012 Robert F. Sibert Medal Winner and the 2012 NCTE Orbis Pictus Award for outstanding nonfiction, this book is a not-to-be-missed treasure.
I love reading this one out loud to my students.
This selection tells a story of contrasts between two families. One family seems to have it all together and another family serves up minor disasters as their Thanksgiving feast. Can the two coexist? Funny and engaging, this story will bring laughs and variety to your holiday reading menu.
This book provides a reminder that Thanksgiving is about more than just turkey and pilgrims. Thankfulness abounds throughout this colorfully-illustrated selection. The simple text helps define the concept of gratitude for young children.
The joys of autumn are detailed in this cozy book about the changing seasons. No Thanksgiving book list would be complete without this delightful work. Cynthia Rylant is one of my favorite authors. Enjoy this selection with someone you love!
When a lady named Rebecca Estelle thinks of pumpkins, she recalls unpleasant childhood memories. Imagine her dismay when a huge pumpkin rolls off a truck and lands with a smash right in her front yard. Covering the pumpkin pieces with dirt, Rebecca Estelle thinks she has taken care of the pumpkin problem. You can probably guess what happens. This is an excellent story about making the best of an unwanted situation and the power of kindness.
Newly released, this book relates the story of a popular character in children's fiction, Pete the Cat, and his unsure thoughts about autumn. It's tough to see summer end. Will Pete find some things to enjoy about fall? Join Pete on his adventures as he discovers things to be thankful for as one season turns into another.
What Are Your Thanksgiving Favorites?
Do you have any favorite Thanksgiving books for kids? As always, I appreciate any ideas you care to share. As a school librarian, I'm always on the lookout for good book recommendations. If you like what you've read here on my blog, please consider subscribing for some cute printable kid's bookshelf labels and over 40 other freebies.
Have a great week, everyone, and happy reading!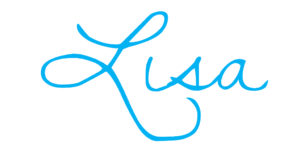 Related Posts: