Recently, I was introduced to a fun, free collaboration tool called Zoom. It was so easy to use, I couldn't believe I hadn't heard of it before. I appreciate Patricia Tiffany Morris, host of the Writing, Art, and Tech Collaboration Facebook group, for cluing me in to this excellent tool. What is a Zoom meeting and how does Zoom meeting work? If you haven't heard of Zoom meeting, or have been wanting to give it a try, keep reading!
Available as an App as well as on the Web
My first experience with Zoom was a practice session on my phone. Patricia kindly offered to give me a brief tutorial. She had invited me to lead a guest meeting for her Facebook group, Writing, Art and Tech Collaboration. Zoom is her preferred method of meeting with her group, and now I can see why. The app was easy to use, and allows for creating meetings as well as joining them. It's very convenient to be able to share your screen with someone else when you're on the go. Do you need the Zoom app to join a meeting? No, you can join with a computer. You only need the app if you want to join with your phone.
Features of the Free Web Version
To sign up for the free version, you simply have to provide an email address. The free version includes hosting for up to 100 participants. It also includes unlimited 1 to 1 meetings with no time limit. Recently, in an online teacher discussion group, someone was asking about the best way to tutor someone online from a distance. The top recommendation was Zoom. After trying it for myself, I'm not surprised!
Choices in What to View
Right away, when a registered user wants to host a meeting, a choice is given to have video of the presenter on or off.
If the video of the presenter is on, there will be a small screen showing the presenter off to the side of the screen share. Meeting hosts may also choose to have only the computer screen available for meeting attendees to view. Meeting leaders (or tutors who are tutoring) could easily demonstrate skills using whatever they wish to display on the screen.
Other Tools and Features
In addition to the screen share option, there is also a whiteboard option offered. Other options in the toolbar, below, include an icon to click to begin and end the video recording of the meeting.
Audio controls and an annotation tool are available, as well as a button to instantly stop the screen share. When more than one participant is involved, the meeting host may choose to allow other participants to share audio comments (default setting). In cases where there might be one participant who has a lot of noise in the background, the meeting host has the ability to mute individual participants, if needed.
Easily Record a Zoom Meeting for Later Viewing
One very nice feature included with all plans is the ability to record meetings for later viewing. This is such a great option. If someone is not able to attend a meeting, that person may view the meeting at a time of his or her choosing. One quick tip: Save the start of recording until the actual meeting starts. I ended up having to edit out about a minute and a half of a video of me sitting at my computer, noodling around on my desktop, setting up the meeting. Not a very engaging sight!
Versatile for a Variety of Uses
As previously noted, Zoom is highly recommended for tutoring students. I used Zoom to host a meeting of Facebook groups. Any group which needs to meet but can't gather in person would benefit from using Zoom. Since recording of meetings is possible, Zoom could be used for training purposes, then used again and again.
How does Zoom work for classrooms? Teachers send students the link to a meeting, then students can click to join. It's very easy to have a whole class meeting or meet with a few students at a time.
Limitations of Free Version
The one big drawback which exists in the free version is the meetings are limited to 40 minutes if you have more than two participants. It still works well for one-to-one tutoring. One surprising thing that happened during the recent meeting I hosted was that we were given extra time to meet. Our Zoom meeting ended up going nearly 80 minutes, so that was a nice gift.
Here's an Example Zoom Meeting
If you're interested, here's an example meeting. It's the super long meeting I noted previously, and the mp4 video file was huge, so I couldn't upload it to my blog. I did upload it to my Google drive, then shared the link here. I hope you are able to view it, even if you aren't using the Google Chrome browser. This will give you a true idea of what a Zoom meeting is like.
Bonus Tip: Zoom Meeting Virtual Backgrounds
As an added bit of fun, you can now create a virtual background for your Zoom meeting using Canva. Need to avoid showing that trophy deer mount on your wall in the background? Want to hide your messy family room? Problem solved! Canva now offers free Zoom background templates for you to use. Here's a tutorial that shows how to access the virtual background tool, as well as an overview of how to access and use many of the features in Zoom.
How to Practice with Zoom Meeting
So how can you actually practice attending a meeting? Have a friend who uses Zoom send you an invite via email or text. Practice clicking on the link and joining the meeting. Check with your friend to make sure your audio is being heard. If you have a green screen, test out a virtual background for fun. Practice sharing your screen with your friend. Enjoy experimenting!
What's Your Latest Favorite Free Technology Tool?
The benefits of the free version of Zoom definitely outweigh the drawbacks. It's easy to use, and the limitations of the free version are not too restrictive. Even within the free version, the meeting capabilities are amazing. I love being able to record the meetings for viewing later.
What about you? Do you have a favorite free technology tool you like to use? A favorite meeting tool? I'm always on the lookout for ways to make online communications more convenient, and I enjoy learning about innovative ways to interact. If you are a fan of technology tools, you might like to read my review of Visme Complete, a terrific tool for creating infographics. You might also like my eBook containing information about some excellent free media tools for bloggers.
It's free to subscribers, along with many other resources for bloggers and teachers. Thank you for taking the time to visit my site today. Have a wonderful week!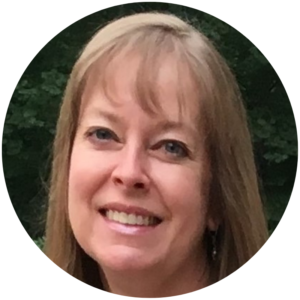 Related Posts: