Choose your favorite item to download.
To make your visit more convenient, rather than a Resource Library, I'm offering the most popular freebies for you to choose from all on one page. Have fun browsing the free offers!
Sunflower Garden Monthly Planner
As a result of needing to keep track of garden tasks throughout the year, I decided to begin a garden planner notebook. It has a page for each month, along with notes pages. Since it's undated, you can print a new one every year. You can use it for any tasks, not just garden planning. If a monthly planner notebook seems like a good idea to you, good news! You can get it here!
Free Online Garden Planner Layout Template
Whether you are planting vegetables, flowers, or herbs near your rhubarb plant, this online garden planner can help you visualize your design and bring it to life. With garden tasks that need your attention, this is one way to save time. It's fully customizable when you make your own copy and includes two editable chart pages for noting planting specifications.
Editable Meal Planner Templates (Select File, then Make a Copy after getting the link.)
For an easy way to plan what to serve and when, I've got something for you. Free, editable meal planners! The templates can be used over and over, as often as you need them. You can make as many duplicates as you like, and you'll be able to save old meal plans for future reference. I hope it simplifies things for you.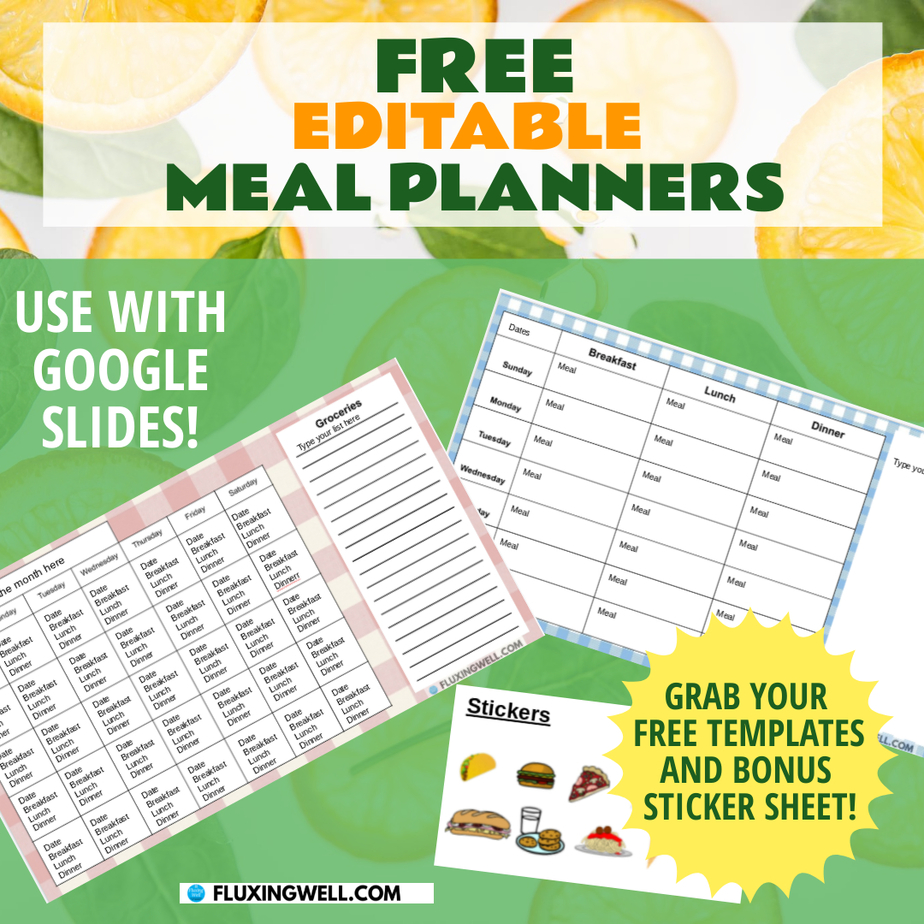 Customizable Travel Capsule Wardrobe Packing List
Do you want to avoid overpacking on your next trip? Never check a bag again when you use this Capsule Wardrobe Packing List. t's digital, customizable, and printable so you can have it with you wherever you go.
Ebook: Cookbook with Over 25 Easy Recipes
Ebook: 10 Fun, Free Media Tools to Make Your Work Stand Out
If you enjoy experimenting with tech tools like I do, you might like my eBook containing information about some excellent free media tools. These options will add interest to a blog, teaching lesson, web page, or social media account.
To subscribe, choose the freebie you would like and it will be sent directly to you. As stated in my privacy policy, I will keep contact form submissions for customer service purposes only. I do not share your personal data with anyone.
Choose your favorite option!