In order to accomplish goals, it sometimes helps me to take an unorthodox or backwards approach. Quite a few years ago, when hosting a huge family holiday meal, I tried something new. I made a backwards list. I started at the top with the end goal, then I worked backwards down to the beginning task. For some reason, it was easier for me to estimate the amount of time needed for each task when I was working backwards, and I didn't leave any tasks out.
Write Your End Goal at the Top
First, decide what your goal is. Is it sitting down at the table and serving a big meal? Write that at the top, along with the time of day you want to reach the goal. Go down to the next line and determine what needs to happen right before the final goal. For me and the big holiday meal, the tasks were last-minute things that I sometimes forgot to include on a regular list. Items like filling the water glasses, setting out butter, salt, pepper, and side dishes were included. Nothing was left out! Be sure to note the time of day for each task.
Work Backwards From the Top, Noting the Time When the Task Will Take Place
Keep working backwards, noting each little task. If you need to take something out of the oven and put something in it's place, write it down. If you need to make something that has to be made on the day of the big gathering, write it down. Every little thing you can think of, as well as the time of day you wish to accomplish the task, should be noted. At the bottom of the list should be the very first thing you are going to do to reach your end goal.
Put the List in an Obvious Place
If you're like me, and like to seem organized, you will make out your backwards list ahead of time. Put the list in an obvious place. There are few things more frustrating than knowing that you made a list and forgetting where you put the list! For me, the obvious place is the magnetic chalk board in the kitchen.
Why Does This Work?
I'm not sure why this backwards list method works better for me than a regular list. It might not be for everyone. All I know is, I depend on my backwards list for every large family gathering, as well as other big undertakings. I have one backwards list that has served me well for about ten years. It's getting a little worn, but it does the job. Maybe it's time to copy it down on another sheet of paper.
Your Very own Backwards List Template
Yes, I think I do need to have a few blank backwards lists available for use, so I made a new (click here) Backwards List Template. Please feel free to print and use this template as needed, no strings attached. I hope it helps you feel organized when you have a deadline to meet. It's very handy if you know there will be multiple small tasks you need to accomplish in order to meet your goal.
What About You?
Do you think the backwards list might be for you? Maybe you are wondering why I don't just use a regular list and read it backwards. The true power of this method lies in the actual list-making process. Once you have it written down, it doesn't matter how you read it. If you do try the backwards list, please let me know how it works for you.
If you like what you've read here on my blog, please consider subscribing. Subscribers have access to more free printables to help you stay organized. Have a terrific week and good luck with all of the deadlines you need to make lists for. Happy organizing!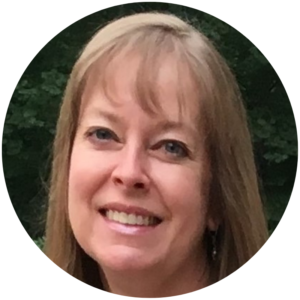 Recipes You Might Like Serving When Planning with the Backwards List: