Book character pumpkins are a fun way to let students get creative with their favorite book characters and design a pumpkin version. Learn how to decorate a pumpkin like a book character. Get a variety of clever and fun book character pumpkin ideas right here. Whether you are decorating character pumpkins for school or as part of a fun pumpkin party, there are plenty of unique book character pumpkins to inspire you.
When we hosted a painted pumpkin decorating contest in the library, I took scads of photos. If you are looking for some terrific easy pumpkin decorating contest ideas for a pumpkin-themed party, you're in the right place. These book character pumpkin ideas will have you smiling and saying to yourself, "Yes! That is a simple idea we can use!" As a school librarian, I like to keep things organized, so I've sorted the easy pumpkin book characters into sections grouped by story or character. Ready to get inspired by some amazing storybook character pumpkins? Let's get started so you can learn how to make a book character pumpkin of your own.
What is a Book Character Pumpkin?
A "book character pumpkin" refers to a pumpkin that has been decorated or carved to depict a character from a book, usually in celebration of Halloween or a literary event. This creative activity involves taking inspiration from a favorite book and using the pumpkin as a canvas to bring the character to life.
For example, if a child loves a particular book and its characters, they might choose to decorate their pumpkin to resemble that character. It's a fun way to combine the joy of reading with the Halloween spirit or other related events. The character could be from a classic children's book, a popular novel, a comic, or any other form of literature.
Creating a book character pumpkin allows kids (or adults) to showcase their love for books and characters in a unique and artistic way, while also participating in traditional pumpkin-related activities. Storybook pumpkin decorating is easy and fun. Read on for some fabulous storybook pumpkin ideas.
The Book Character Pumpkin Contest: Helpful Tips
For years, I had wanted to try having a book character pumpkin contest in the library, but wasn't sure of the logistics. A brave colleague took the plunge and shared her success. It really is an easy contest to run. The kids really wanted to have a winner, but it was too tough for me to judge. I ended up having students vote using a Google form. I gave each pumpkin a number, then just had each student submit the number of their favorite.
On the advice of my colleague, I had a rule that the pumpkins needed to be decorated without carving. That way, I avoided having any rotting pumpkins on my hands. I took lots of pictures, then gave out a certificate to the winner. The hand painted pumpkins the students brought in to the library for the contest were pretty amazing. I know, I know, many of them had help at home, but what a fun project for a family to do together. I put every single pumpkin out on display. I sent out the initial announcement at the beginning of October, with a final deadline about ten days before Halloween. Students had to put their name and teacher's name in Sharpie on the bottom of their creation. After the contest was over, before Halloween, the students claimed their pumpkins and took them home to use as Halloween decor.
***Disclaimer: This post contains affiliate links, which means I earn from qualifying purchases at no additional cost to you. Already know what you would like to get from Amazon? Just click on this button, linked to a pumpkin paint set, then browse around and do your shopping.***
Supplies Needed for Painting Pumpkins
Tempera paint is best when kids are painting pumpkins. You could use acrylic paints, but when acrylic paint dries, it's permanent, especially on clothing.***Pro tip: To keep the paint from flaking off, mix the paint with school glue in a 1 to 1 ratio. The paint will stick much better and the contest host will thank you.***
Here are a few basic supplies for kids to use when hand painting pumpkins:
Tempera paint (the colors will depend on the book character you are painting)
Brushes in various sizes
You might need additional accessories and art supplies you can customize to fit the book character pumpkin you are designing. For example, you might need construction paper for ears, snouts, hats, or other decor.
You might also need tape of various kinds. Glue might be needed. There are many miscellaneous supplies you might find useful, such as pipe cleaners, googly eyes, or yarn for hair. Have fun and use what you can find around your home, or find inexpensive supplies at Dollar Tree.
Finally, you need to choose a pumpkin. I did have a few students turn in painted pumpkins that were artificial. Maybe they wanted to keep their creations forever. If that's the case, here's a good option if you choose to go the artificial route. Whatever you choose, it's best if it's not too huge. Your child should be able to carry the pumpkin, if possible. Now, let's get to those literary pumpkin ideas.
Captain Underpants Pumpkin
This cute Captain Underpants book character pumpkin won the student choice award. As you can see from looking at the photo, the pumpkin has a hand painted pumpkin face (use any of the books as your guide). The student added a red cape and tied it around the pumpkin, along with placing some white underwear around the base of the pumpkin. Finally, the student stuffed four panty hose legs with cotton balls. He used two of the stuffed appendages for arms and two for legs. To attach these arms and legs to the pumpkin, you could use duct tape. Although you might be tempted to use thumbtacks to attach the appendages, I would discourage this. You do not want the pumpkin to leak or stain the library shelves. Not familiar with the series? It's pretty hilarious.
Charlotte's Web Pumpkins
Here we have some very cute pumpkin storybook characters. It's Wilbur and Charlotte from Charlotte's Web. You can see that the pig, Wilbur, has a simple, hand-painted face with construction paper ears. Charlotte, the spider, has googly eyes with pipe cleaner legs. What makes this display stand out is the addition of a wooden crate and a fake spider web with letters glued on to form the words "Some Pig". Very clever Charlotte's Web pumpkin decorating!
Clifford Pumpkin
If you are embarking (Ha ha! No pun intended!) upon a Clifford pumpkin decorating project, you are in good company. Clifford the big red dog pumpkin was a popular choice. You can see that the entire dog was painted on one pumpkin, while the other student chose to use the pumpkin as the head. The ears could be made out of felt or construction paper. I love the additional touch of the doghouse made out of a cardboard box. The doghouse was painted yellow, and had Clifford's name prominently displayed. Very creative!
Diary of a Wimpy Kid Book Character Pumpkin
Diary of a Wimpy Kid, which is quite a popular series, did have a couple of entries. It was difficult to depict on a pumpkin, because the character is a black and white drawing. You could paint a pumpkin white, then paint a black line for an outline of a head. It would be helpful to look closely at the book when adding features, but it can be done, just as in this example.
Disney Character Pumpkins
Olaf from the Disney movie Frozen inspired a few book character pumpkins. There are many books that have been inspired by the movie as well. For this pumpkin, a printout of Olaf's head was attached to the pumpkin stem with tape, then the pumpkin was painted white with black buttons down the front.
Here we have another example of Olaf, below, with a white painted head and an orange construction paper nose.
With a few simple sewing or craft supplies, a clever depiction of a character from the Disney series Descendants can be made. Add some paint and a crown, then you are set to display your book character pumpkin.
The book version of the Maleficent movie is quite popular at a couple of the schools where I work. Here is a cute and clever depiction of the main character with black electrical tape used to cover paper and tape horns. Add some white paint to the face and paint some distinctive green eyes, then no one will miss guessing who your book character is.
Classic Disney characters make excellent book character pumpkins as they are featured in many books. Here is a simple Minnie Mouse design with pink, white, and black paint. With some construction paper ears and a pink polka-dotted bow, your Minnie Mouse pumpkin book character is ready to go.
Dog Man and Cat Kid Pumpkins
From the popular book Dog Man and Cat Kid, as well as other books in the Dog Man series, here are some Dog Man pumpkin ideas. Here's how to make a Dog Man pumpkin the easy way. These Dog Man pumpkins were painted tan with black accents. The outfit was painted on a couple of the Dog Man pumpkins. The snout may be made out of either construction paper or a cup, painted to match the face. Construction paper or a cup may be used for Dog Man's hat. Both examples of Cat Kid are painted with construction paper accents.
Fancy Nancy Pumpkin
Here is one of the most sparkly pumpkin character ideas. What fun to decorate a pumpkin book character like Fancy Nancy. This pumpkin was dressed to the nines with sunglasses, a tiara, and even a pink feather boa. The entire pumpkin was painted, then a Sharpie marker was used to add accents. Finally, as a finishing touch, orange pipe cleaner corkscrew curls were gently poked into the top of the pumpkin. If you want to avoid poking holes into the pumpkin, you could try using a hot glue gun. That would definitely require adult supervision.
Fly Guy Pumpkin Ideas
Here's how to make a Fly Guy pumpkin. The above example of a Fly Guy book character pumpkin has a painted-on smile on top of a brown painted head, two styrofoam balls for eyes, and white sheet foam cut out and drawn on to resemble wings. The wings are folded back at the bottom and attached with glue. You could also use tape, like a clear packing tape. Glue or tape may be used to attach the styrofoam balls for the eyes as well.
In the picture below, Frankenfly is painted green and has construction paper accents. The Fly Guy book character pumpkin on the right has cups for eyes and pipe cleaners for arms, antennae and wings. Both are excellent examples of the book characters they represent.
Harry Potter Pumpkins
Of course, there were a variety of Harry Potter book character pumpkin entries. The most popular book character pumpkins for 4th grade were from this series of books. The Harry Potter book character pumpkin could either be a painted head all by itself, or placed on a pedestal with a tie and robe. The pedestal was made out of a coffee can (no lid so the pumpkin could rest on it securely). The real glasses were purchased at a second hand store, as was the tie. The robe was just a rectangle of black cloth draped around the coffee can, shaped to resemble a robe. The pumpkin was topped by a wig. One other decorative touch was the golden snitch you can see in the lower photo. It was a gold painted foam ball with to feathers stuck into it.
For the Hermione book character pumpkin, I had entries turned in where the whole character of Hermione was painted on the pumpkin. In the example in the photo above, the Hermione pumpkin was just a painted head with construction paper hair crimped to be bushy. Note the Gryffindor scarf draped artfully around the base. Nice touch!
Junie B. Jones Pumpkin
This very cute book character pumpkin depicts Junie B. Jones in the book Toothless Wonder. In addition to the painted pumpkin head with glasses and a yarn wig, there is also a cardboard cutout of a shirt with buttons colored on the front and a construction paper collar. The floral pattern on the shirt is done in marker, as well as the pattern on the construction paper sleeves, which are attached behind the cardboard with glue. Junie B. has ears made of construction paper, and a little tooth necklace hanging around her neck for holding her tooth, which is hanging down below the visible area in the photo. If you decide to use this Junie B Jones pumpkin book character idea, you probably don't want 144 tooth necklaces. My school secretary gives them out whenever someone loses a tooth at school. If your child's school does the same, maybe you could ask to borrow one.
Owl Diaries Pumpkin
Next we have this sweet little owl pumpkin representing the Owl Diaries series. I love the little construction paper feet sticking out from under the pumpkin. Colorful feathers glued onto cardboard form the wings, and the little felt witch hat adds a Halloween touch.
Pete the Cat Pumpkins
Grab an old skateboard and decorate a pumpkin to resemble fan favorite book character Pete the Cat. No skateboard? No problem! The one in the photo below is made out of cardboard covered with construction paper. In both photos, Pete is painted blue. You can use construction paper for the rest of the head features, or use pipe cleaners for the whiskers. In the top photo, Pete is perched on a coffee can covered with construction paper to resemble a shirt. In the bottom photo, Pete is riding on his signature skateboard with his stuffed blue pantyhose legs dangling down. Pete has a stuffed tail as well, divided into sections with rubber bands. You could also use hair ties to section the stuffed legs and tail. Use cotton, paper towels, or toilet paper to stuff the appendages, or whatever else you have on hand. The little plastic fish bowl provides a nice finishing touch. Also, notice the placement of the pupils in Pete's eyes in the bottom photo. That captures his expression so well!
Pigeon, Elephant and Piggie Pumpkins
Kids just can't get enough of books by Mo Willems. Whether it's the pigeon who wants to drive the bus or the lovable characters of Gerald the elephant and Piggie the pig, primary-aged children want to read about their adventures. I had many pigeon, Gerald, and Piggie book character pumpkins turned in. As you can see, some of the pumpkins had the entire character depicted on the surface, while others had just the head. In one case, just the eye! It can be as simple as that. A few used construction paper accents for beaks, wings, ears, and even speech bubbles. One creative pigeon head was a construction paper cylinder perched on a long neck made of an empty paper towel roll. Other neck ideas shown include a little painted bowl or a short cylinder made of poster board. There are many possibilities, and it doesn't have to be complicated.
Pokemon and Sonic Pumpkins
Here we have some examples of book characters from the world of Pokemon video games. Since they have books with these characters in them as well, I am happy to have these book/movie characters in the contest. After painting these pumpkins to look like the characters, just add the accents. The ears can be made of construction paper, and in the case of Pokemon, pencils covered with construction paper were used. A yellow plastic lei with a piece of wire pushed through it formed Pokemon's tail.
Here's how to make a Sonic pumpkin. First, make some ears out of paper and tape them onto the pumpkin. Coat the pumpkin in blue paint and let it dry. Paint on the eyes and add details to the face and ears. A Sonic pumpkin is born!
Princess in Black Pumpkin
Hey, it's the Princess in Black! Here she is, complete with a crown and mask made of felt. She's even sporting her trademark flower, also made of felt. Add some yarn hair and you're all set to have her join in with the other book character library Halloween pumpkins.
SpongeBob Pumpkins
Yes, it's SpongeBob with his sidekicks Patrick and Plankton. As with the Pokemon characters, even though these famous pumpkin characters did not originate in a book, there have been books written since their debut on television. I was happy to include these book character decorated pumpkins as well. You can see that they each just needed a simple paint job to be transformed into the chosen character. Plankton has a couple of brown painted pencils attached to complete the look.
Star Wars Book Character Pumpkins
Yes, even though Star Wars began as a movie, there are now many book series based on or inspired by the characters. Here are a couple of examples of painted book character pumpkins from the book series Jedi Academy.
There were many students who were inspired by the Mandalorian series on the Disney Channel, and a number of books have been inspired by the series as well. This is just one example of a Din Grogu (Baby Yoda) book character pumpkin that was turned in. In this case, doll arms were painted green to match the head, and burlap was used as a robe.
Wizard of Oz Pumpkins
I was thrilled to get a couple of very wicked-looking storybook character pumpkins from the Wizard of Oz. Who can forget the wicked witch's striped tights and red shoes sticking out from under the house in the famous movie version of the story? The top pumpkin uses the pumpkin stem as the nose for a great effect, topped off with a messy wig and little hat. The wicked witch in the bottom photo was set on top of a painted black box draped with a fake black gauzy spider web.The sparkly shoes were supposed to go under the pumpkin's box, but I could not get it all to fit on the shelf properly. A little broom made of scraps of crinkle-cut paper made the ensemble complete.
Fairy Tale and Nursery Rhyme Pumpkins
This Cinderella carriage pumpkin even has silhouettes of the fairy tale characters painted in. Little pearl beads were glued onto the mini pumpkin "wheels", and the carriage itself was perched on a clear bowl. The effect was enchanting. Humpty Dumpty, below, came complete with his own red brick poster board "wall" which I taped onto the bookshelf below him. Add a red ribbon tie and a mini top hat headband to the painted pumpkin for a Mother Goose masterpiece.
Other Famous Literary Book Character Pumpkins
Here is a very creative depiction of the Very Hungry Caterpillar made with mini pumpkins. It was thoughtful to include the aluminum tray so the pumpkins had a better chance of remaining attached to each other. They were held together with glue. It was a very unique entry.
Other Book Character Pumpkins
Minions are fun to paint as book characters. Yes, there are books about minions. Look at an illustration of a minion for inspiration, then paint on your favorite minion features. Add a few accessories to make your creation unique.
Wings of Fire is a popular series about dragons. Use paper or cardboard for the wings, head, and tail. Decorate as you wish, using your favorite dragon from the series as inspiration.
If you are a fan of The Hobbit or the Lord of the Rings series, this clever book character pumpkin idea is for you. Use the pumpkin as a hobbit house, then use it as part of a miniature fairy garden with the character somewhere in the scene. In this case, a tree is sprouting from the pumpkin stem. Very fun!
Paint a pumpkin black, then add some ears, a tail, and whiskers to make Bad Kitty. This popular book character inspired many pumpkin entries. This example was made using a cat ear headband with a crooked black pipe cleaner for a tail.
For fans of the Laura Numeroff book about giving a mouse a cookie, here we have some excellent examples of creativity. In both cases, the cookies and milk were included as part of the design. Paint, paper or cardboard, and plastic cups are all you need to create your book character pumpkin masterpiece.
There were other book character decorated pumpkins depicting Curious George, the Cat in the Hat, and the rabbit from El Deafo. Whatever your favorite book is, you can probably find a way to make a book character pumpkin out of one of the characters in it.
What Are Your Favorite Book Character Pumpkins?
There you go. That's how to turn a pumpkin into a book character. Do you have a some favorite children's book character pumpkins you have seen or made? I'd love to know about them. If you have never joined in a book character pumpkin decorating project before,I hope that you now realize how easy book character pumpkins can be. Yes, you can make them complicated as well, but they don't have to be. For more book character pumpkins inspiration, check out my creative Pinterest book character pumpkins pinned in my Pinterest account. If you are looking for other fall or pumpkin inspiration, check out a list of pumpkin books for kids, funny Halloween books or excellent Thanksgiving books. Hosting a pumpkin-themed party? Try making these no-bake mini pumpkin pies. They are a yummy dessert and party activity rolled into one!
Running Your Own Book Character Pumpkin Contest
How do you win the pumpkin decorating contest? In the school libraries where I work, I had the students vote for their favorite. It helps if a lot of students are familiar with the book the character is from. If you decide to run your own book character pumpkin decorating contest, I've made things easy for you. Get a free book character pumpkin certificate and promotional flyer right here. These templates are customizable, downloadable, printable, and FREE!
Get a Handy Book Character Pumpkin Ebook
Would you like to have many of the ideas in this post all in one easy-to-reference location? Get the 33-page interactive eBook version of this comprehensive guide, then flip right to the page you need to see. Many of the book character pumpkins detailed in this comprehensive article are included. You will have access to a downloadable, printable version of the ebook as well.
For other pumpkin-related ideas, check out a guide to the best companion plants for pumpkins. You could also learn how to make no-bake mini pumpkin pie for parties and easy white chocolate chip pumpkin cookies. Have a wonderful week, and may all of your book character pumpkin endeavors meet with great success!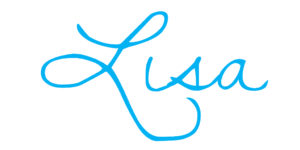 Lisa Mitchell is a wife, mom, and school librarian who likes to grow fruit, vegetables, flowers on her family's small Pacific Northwest farm. To learn more about what this website has to offer gardeners, click on over to the Garden page.
Like what you read here? Please give it a share!