Get a fabulous selection of apple-themed party ideas right here. Whether you are looking for apple party theme ideas for a birthday, bridal shower, baby shower, tea party, back-to-school party, dinner party, lunch, or brunch, this list of apple party ideas has got you covered. As a veteran member of school and church social committees, I have planned and attended a plethora of fun party functions, and apples are a terrific party theme. The apples in my family's heirloom apple orchard provide plenty of apple-themed party inspiration. Ready for some simple, fun apple theme ideas? Read on for apple party ideas galore!
My Apple Backstory
When my husband taught high school biology, one of the yearly activities was grafting apple trees. Members of the local Home Orchard Society (now defunct, but excellent resources may currently be found at the Home Orchard Education Center) would come and share their expertise while helping students graft their own apple seedlings to take home and plant.
We ended up with a great selection of different apple varieties in our small farm's orchard. Some of my favorites include Hudson's Golden Gem, Pink Pearl (pictured above) and Summer Rambo. I enjoyed experimenting with unique combinations of apple blends in family-favorite recipes, like oatmeal apple crisp and homemade canned applesauce. With so many delicious ways to use apples, what better than apples for a party theme? Let's get started!
***Disclaimer: This post contains affiliate links, which means I earn from qualifying purchases at no additional cost to you.*** Already know what you'd like to get from Amazon? Here's a handy way to get to the website, linked to a large apple-patterned tote bag, perfect for carrying your apple-themed party supplies. Just click on the link, then browse around and do your shopping.
Apple Themed Party Invitations
Creating apple-themed party invitations is a fun and creative way to set the tone for your apple-themed event. Here are some ideas for apple party invitations:
Apple Illustrations: Design invitations with cute apple illustrations or graphics. You can feature a single apple or create a playful scene with multiple apples. Here is some vintage apple clip art you could use.
Watercolor Apples: Use watercolor techniques to paint apples on the invitations, giving them a soft and artistic touch.
Apple Blossoms: Incorporate apple blossoms into your design. These delicate flowers can add a touch of elegance to your invitations.
Apple Shape: Create invitations in the shape of apples or apple slices for a unique and eye-catching look. If you have access to a die-cut machine (many schools have them) or a Cricut, you can cut out apple shapes and attach them to the front of a blank greeting card for a colorful, easy apple-themed invitation.
Red and Green Color Scheme: Use a color scheme of red and green, the classic apple colors, for both the invitation background and text.
Apple Basket: Feature an illustration of a cute apple basket filled with apples on the invitations.
Chalkboard Style: Design invitations with a chalkboard background and use chalk-like fonts and drawings of apples.
Woodland Apple Theme: Combine apples with a woodland theme by including illustrations of animals like squirrels or owls amid apple trees.
Apple Blossom Border: Create an elegant border of apple blossoms around the edges of the invitation.
Photo Invitations: Use a photo of the guest of honor with apples as props. You can add text and graphics to the photo.
Apple and School Theme: If it's a back-to-school or teacher-themed party, incorporate apples into a classroom setting on the invitations.
3D Pop-Up Apples: Craft 3D pop-up invitations in the shape of apples that open to reveal party details.
Apple Stamps: Use apple-shaped rubber stamps to create a DIY invitation with an apple print design.
Rustic Apple: Give your invitations a rustic feel with apple illustrations on a background that resembles wood or burlap.
Apple Orchard Scene: Design invitations that depict a serene apple orchard scene with trees heavy with apples.
Apple Silhouettes: Create a minimalist look with apple silhouettes against a plain background. If you have access to a die cut machine (many schools have them), you could make some invitations like these.
Vintage Apple Crate: Use vintage-style illustrations of apple crates or barrels on your invitations for a nostalgic touch.
Apple Picking: Show an illustration of people or children picking apples for a warm and inviting feel.
Apple Core Cutout: Craft invitations with an apple core cutout in the center, revealing party details when the card is opened.
Apple Blossom Border: Design invitations with a border of apple blossoms or apple tree branches.
Remember to include all the essential party information on your invitations, such as the date, time, location, RSVP details, and any other relevant information. Tailor your invitation design to match the theme and ambiance you want to create for your apple-themed party.
Apple Party Decorations
Creating apple-themed party decorations can be a fun and charming way to celebrate. You could use vintage apple images, like the one above. Here are some other ideas for apple party decorations:
Apple Centerpieces: Arrange baskets or bowls of real apples or artificial ones as centerpieces on your tables. You can also use apple-shaped candles or LED lights for a warm glow.
Apple Balloons: Red and green balloons can mimic the look of apples. Add brown paper stems and leaves to complete the effect. You can even get balloons that are shaped like apples.
Apple Garlands: Create or buy garlands by stringing together artificial greenery, paper, or felt apple cutouts. Hang them along walls, doorways, or tables.
Apple Banners: Craft or purchase banners with apple-themed designs or messages like "Apple of My Eye" or "Apple Orchard Party."
Tablecloths and Napkins: Choose red and green tablecloths or napkins to stick with the apple color scheme.
Apple Confetti: Scatter apple-shaped confetti on the tables for a playful touch.
Apple Outdoor Garden Decor: Use garden implements, like this wheelbarrow, to add a decorative touch to an outdoor apple themed garden party.
Apple Tree Decor: Create a small decorative apple tree using branches and hang small red or green ornaments to represent apples.
Chalkboard Signs: Use chalkboard signs to label different food and drink options with apple-related puns, like "Apple Cider Station" or "Apple-tizing Snacks."
Apple Place Cards: For seating arrangements, make apple-shaped place cards with the names of your guests.
Apple Lanterns: Craft or purchase lanterns in the shape of apples and hang them around the party area.
Apple-themed Tableware: Consider using apple-printed plates, cups, and napkins to tie everything together. You could also use apple blossom-themed dishes such as the vintage Blossomtime pattern by Royal Albert. I happen to have some of this lovely pattern which I inherited from my late, lovely maternal grandmother.
Apple Cutouts: Large apple cutouts on the walls or floors can serve as decorative accents.
Apple Photo Booth: Create a photo booth area with apple-themed props and backdrops for guests to take memorable photos.
Edible Apple Decorations: Incorporate apples into the party by offering apple-themed treats and desserts, such as apple-shaped cookies or a caramel apple bar.
Remember to combine these ideas to fit your overall theme and the size of your party space. Whether it's a fall harvest celebration or an apple-themed birthday party, these decorations can help create a festive atmosphere.
Apple Party Food
Creating an apple-themed party menu can be both delicious and fitting for your event. Here are some ideas for apple party food:
Caramel Apples: Provide a station where guests can dip apples in caramel and add toppings like crushed nuts, chocolate chips, or sprinkles.
Apple Pie: Serve classic apple pie, apple turnovers, or mini apple pies as desserts.
Apple Cider: Offer both hot and cold apple cider for guests to enjoy. You can even set up a DIY apple cider bar with cinnamon sticks and citrus slices. You could warm and serve spiced mulled cider in a crock pot.
Apple Dip: Create a sweet dip made with cream cheese, brown sugar, and cinnamon for apple slices or graham crackers.
Apple Slices with Peanut Butter: Provide apple slices and peanut butter for a simple and satisfying snack.
Apple Fritters: Apple fritters are a delicious and popular treat that can be made at home. Here's a basic recipe for making homemade apple fritters:
Easy Recipe for Apple Fritters
Ingredients:
For the Batter:
1 cup all-purpose flour
2 tablespoons granulated sugar
1 teaspoon baking powder
1/2 teaspoon salt
1/2 teaspoon ground cinnamon (optional)
1/3 cup milk
1 large egg
1 teaspoon vanilla extract
For the Filling:
2 medium apples (such as Granny Smith), peeled, cored, and diced into small pieces
1 tablespoon lemon juice (to prevent browning)
1/4 cup granulated sugar
1/2 teaspoon ground cinnamon
A pinch of nutmeg (optional)
For Frying:
Vegetable oil for frying (enough to submerge the fritters)
Powdered sugar (for dusting)
Instructions:
Prepare the Apples:
In a bowl, toss the diced apples with lemon juice to prevent browning.
Mix in the granulated sugar, ground cinnamon, and nutmeg. Set this aside while you prepare the batter.
Make the Batter:
In a separate mixing bowl, whisk together the flour, granulated sugar, baking powder, salt, and optional ground cinnamon.
Combine Wet Ingredients:
In another bowl, whisk together the egg, milk, and vanilla extract.
Create the Batter:
Add the wet ingredients to the dry ingredients and mix until you have a smooth batter. It should be thick but still pourable. If it's too thick, you can add a little more milk.
Add Apples:
Gently fold the prepared apple mixture into the batter until the apples are evenly coated.
Heat the Oil:
In a deep, heavy-bottomed pot or a deep fryer, heat the vegetable oil to around 350-375°F (175-190°C). Use a kitchen thermometer to monitor the temperature.
Fry the Fritters:
Use a spoon or an ice cream scoop to drop spoonfuls of the apple batter into the hot oil. Be careful not to overcrowd the pot.
Fry the fritters for about 2-3 minutes on each side or until they are golden brown and crispy. The exact time may vary depending on the size of your fritters and the temperature of the oil.
Drain and Dust:
Use a slotted spoon to remove the fritters from the oil and place them on a plate lined with paper towels to drain any excess oil.
While the fritters are still warm, dust them with powdered sugar.
Serve:
Apple fritters are best when served warm. Enjoy them as a delicious treat for breakfast, dessert, or as part of an apple-themed party.
Apple and Cheese Platter: Offer a cheese platter with apple slices and various cheese options. Cheddar and brie go particularly well with apples.
Apple Salad: Make a refreshing salad with mixed greens, sliced apples, walnuts, and a vinaigrette dressing.
Apple Slaw: Prepare a coleslaw with shredded apples, cabbage, carrots, and a tangy dressing.
Apple Bruschetta: Top toasted baguette slices with a mixture of diced apples, goat cheese, honey, and fresh herbs.
Apple Crisp with Oatmeal: This easy apple crisp recipe has been a family favorite for years. Peel and slice the apples, then mix with sugar and flour. Top it off with a delicious brown sugar oatmeal topping. Serve it warm with vanilla ice cream. To make pink apple crisp, just peel and slice Pink Pearl apples for an easy pink treat.
Apple Sausage Bites: Create bite-sized appetizers by wrapping apple slices with bacon or prosciutto and baking until crispy.
Apple-Stuffed Chicken: Serve chicken breasts stuffed with a mixture of diced apples, breadcrumbs, and herbs.
Apple Pizza: Make a dessert pizza with a sugar cookie crust, cream cheese frosting, and apple slices as toppings.
Dried Apple Rings: Guests can munch on thin dried apple rings that have been dried in a food dryer.
Mini Apple Tarts: Prepare bite-sized apple tarts with puff pastry and a spiced apple filling.
Apple Cupcakes: Bake apple-flavored cupcakes topped with cream cheese frosting or caramel drizzle.
Apple-shaped Sandwiches: Create fun apple-shaped sandwiches using cookie cutters with various fillings like peanut butter and jelly.
Apple Popcorn: Make caramel apple popcorn by mixing caramel sauce with popcorn and adding dried apple pieces. Substitute apple pieces for the cashews in this easy caramel corn recipe.
Applesauce: Customize the blend of apples you use to make tasty homemade canned applesauce that can be used as a condiment for pork or served as a side dish.
Apple Smoothies: Blend apples with yogurt, honey, and cinnamon to create a refreshing apple smoothie.
Apple Juice Spritzers: Mix apple juice with sparkling water and a splash of lemon or lime for a non-alcoholic beverage option.
Don't forget to label each dish with creative apple-themed names to add a fun touch to your food presentation. These apple-inspired dishes will surely be a hit at your party!
Apple Party Games
Planning apple-themed party games can add an extra layer of fun to your event. Here are some entertaining apple-themed games for your party:
Apple Toss: Set up a target (like a large basket or a cutout apple shape) and have players take turns tossing small apples or bean bags into the target.
Apple Relay Race: Organize a relay race where participants must carry apples on a spoon from one point to another without dropping them. Use large wooden spoons for added challenge.
Apple Picking Contest: Hide small apple stickers or paper apples around your party area. Give participants a set amount of time to find as many as they can. The one who collects the most wins a prize. Or, if you are having your party in an apple orchard, have a contest to see who can pick the most apples in a set amount of time.
Apple Trivia: Test your guests' knowledge of apples with a trivia game. Prepare a list of apple-related questions, and see who can answer the most correctly.
Apple Balloon Pop: Place small apple-themed prizes or messages inside balloons before inflating them. Create a game where participants must pop the balloons to discover their prizes.
Apple Stack: Challenge players to stack apples as high as they can within a time limit. The one with the tallest and most stable apple tower wins.
Apple Ring Toss: Set up apple-shaped targets at varying distances and have players toss rings (either hula hoops or small rings) to try and encircle the apples.
Apples to Apples: Who can forget the hilarious classic board game? Play it with a group of party guests.
Apple Arts and Crafts: Have a station for apple-themed arts and crafts where guests can decorate apple-shaped cutouts or make apple-themed crafts. Slice a few apples in half and get some red or green poster paint. Dip the cut apples into the paint to make some apple prints on greeting cards or wrapping paper.
Apple Jolly Rancher Guessing Game: Fill a jar with green apple Jolly Ranchers or other apple-flavored candy. Have guests guess the number of pieces of candy, and whoever comes the closest wins the candy-filled jar.
Apple Race: Organize a race where participants must roll apples with their noses from one end of a course to another. It's a hilarious game that's sure to get laughs.
Apple Pie Eating Contest: If you're serving apple pie, consider a timed contest to see who can eat a slice of apple pie the fastest. Make sure to have napkins on hand!
Apple Scavenger Hunt: Create a scavenger hunt with clues that lead participants to find hidden apples or apple-related items around your party space.
Apple Memory Game: Lay out a selection of apple-themed items on a tray. Show it to the guests for a brief time, then cover it, and have them write down as many items as they remember.
Apple Charades: Play a game of charades where participants act out apple-related words or phrases.
Apple Bobbing: Classic apple bobbing is always a hit. Fill a large tub with water and apples. Players try to pick up apples using only their mouths. It's a great game for all ages. Since people are very conscious of spreading germs, this game might not be as popular as in years past, but it's always an option.
Pin the Stem on the Apple: Like the classic Pin the Tail on the Donkey, players are blindfolded one at a time, spun around, and then sent toward a large apple poster to see who can place the small paper stem closest to the right spot on the apple. Tape and paper are all you need for this apple-themed party game.
Apple Pinata: Finish off the party with an apple-shaped piñata filled with treats and small prizes.
Remember to have prizes ready for the winners of these games to add to the excitement. These apple-themed games will entertain your guests and keep the party lively.
Apple Party Favor Ideas
Sending your party guests home with apple-themed party favors is a thoughtful way to thank them for attending. Here are some creative apple party favor ideas:
Canned Applesauce: Give away small jars of homemade canned applesauce for guests to enjoy later.
Apple-shaped Candles: Gift apple-shaped candles that guests can use to decorate their homes or as a sweet-smelling reminder of the party.
Caramel Apples: Wrap individual caramel apples in cellophane and tie with a ribbon. You can even provide a variety of toppings for guests to dip their apples in before taking them home.
Mini Apple Pies: Bake mini apple pies in disposable containers or mason jars. Attach a cute tag with a thank-you message.
Apple-themed Cookies: Offer apple-shaped or apple-decorated cookies in decorative bags or boxes.
Apple-scented Candles: Choose apple-scented candles or potpourri to give guests a fragrant keepsake of the party.
Apple Keychains: Provide apple-shaped keychains or keyrings as practical and fun party favors.
Apple-shaped Stress Balls: These can be a playful and stress-relieving gift for guests.
Apple-themed Stationery: Give out notepads, pens, or sticky notes with apple designs for a practical and themed favor.
Apple-themed Magnets: Create or purchase apple-shaped magnets that guests can use to decorate their refrigerators.
Apple-themed Mugs: Personalized apple-themed mugs can be a lovely keepsake.
Apple-shaped Soaps: Find apple-shaped soaps scented with fruity fragrances for a unique favor.
Apple-themed Tote Bags: Tote bags with apple designs are both functional and stylish.
Apple-flavored Treats: Package apple-flavored candies or gourmet apple-flavored treats like popcorn or caramel corn.
Apple-themed Jewelry: Consider apple-shaped earrings, necklaces, or bracelets as elegant party favors.
Seed Packets: Give out packets of apple tree seeds or other flower seeds that guests can plant and grow.
Recipe Cards: Include apple-themed recipe cards with a few favorite apple recipes from the party.
Apple-themed Bookmarks: Encourage reading with apple-themed bookmarks that guests can use in their favorite books.
Apple-flavored Lip Balm: Offer lip balm with apple flavors or scents.
Mini Apple Trees: Provide small potted apple tree saplings for guests to plant in their gardens.
Remember to package your party favors creatively, perhaps in apple-themed bags, boxes, or containers, and add a thank-you note or tag to express your appreciation for your guests' attendance. These apple-themed party favors will leave a lasting impression on your guests.
Apple Birthday Party Ideas
Planning an apple-themed birthday party can be a fun and unique way to celebrate. Use any of the apple-themed invitations, games, food, and decor ideas listed above, plus some fun birthday party ideas that go along with the apple theme. Here are some apple-themed birthday party ideas to make the day special:
Apple Decorated Cake: Have a cake or cupcakes decorated with apple designs or shape it like an apple.
Apple-themed Cake Pops: Offer apple-shaped cake pops as a sweet treat for guests.
Apple Storytime: Read apple-themed books to the kids, followed by a discussion or activity related to the stories.
Apple-themed Music: Play apple-themed songs or incorporate songs with apple-related lyrics into the party playlist.
Apple-Themed Books: Read some picture books about apples to young party guests.
Apple-themed Goodie Bags: Fill goodie bags with apple-themed treats like apple-shaped cookies, mini apple pies, and apple stickers.
Apple T-Shirts: Provide plain white t-shirts and fabric paint for kids to create their own apple-themed shirts using apples as stamps and fabric paint.
Apple Tree Planting: If you have the space and inclination, consider planting an apple tree in your yard as a birthday tradition.
Remember to customize these ideas based on the age and preferences of the birthday child and guests. An apple-themed birthday party can be both educational and entertaining, creating lasting memories for everyone involved.
Apple First Birthday Party Ideas
Planning a first birthday party with an apple theme can be a delightful and memorable way to celebrate this special milestone. Here are some ideas to make the first birthday party celebration extra special:
Apple Smash Cake: Order or make a small apple-shaped smash cake for the birthday boy or girl to dig into. Capture the adorable messy moments on camera. Some bakeries will give you a free smash cake to go along with a regular cake.
Apple-themed Outfits: Dress your child in an apple-themed outfit, such as a onesie or dress with apple prints or an apple-shaped hat.
Apple Photo Booth: Create a photo booth area with apple-themed props like apple-shaped glasses, hats, and a backdrop with apples.
Apple Activities: Plan age-appropriate activities like apple sensory play (fill a bin with apple-scented water and plastic apples), or set up a baby-friendly apple painting station.
Apple Finger Foods: Serve baby-friendly apple snacks, such as thinly sliced apples or applesauce. You can also have apple-shaped cheese slices or sandwiches for older kids.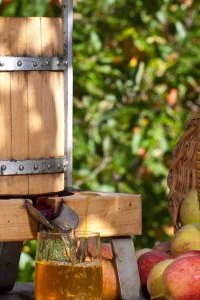 Apple Juice Bar: Set up a beverage station with various apple juices and apple-infused water for the guests. You could even use a small cider press for fresh-pressed apple juice.
Apple-themed Party Favors: Send guests home with apple-themed party favors like baby or toddler food pouches of applesauce.
Apple-themed Decorated Onesies: Have a craft station where guests can decorate onesies with apple-themed fabric paint or markers.
Apple-themed Decorated High Chair: Decorate your child's high chair with apple-themed decorations for a cute photo opportunity.
Photo Montage: Create a photo montage or slideshow with an apple background of your child's first year and play it during the party.
Remember to keep the party short and consider the nap schedule of the birthday child. The focus should be on making wonderful memories and capturing adorable moments as your little one turns one.
Apple-themed Baby Shower Ideas
Hosting an apple-themed baby shower can be a charming and creative way to celebrate the upcoming arrival of a baby. In addition to the apple-themed invitations, food, decor, and gamed ideas listed above, here are some apple-themed baby shower ideas to consider:
Apple-themed Table Decor: Decorate tables with apple-shaped centerpieces or fresh apples in baskets.
Apple Blossom Centerpieces: Arrange apple blossom branches in vases to create beautiful and fragrant centerpieces.
Apple Guest Book: Set up a guest book where attendees can leave their thumbprints on a tree or apple-shaped canvas as leaves.
Baby Food Tasting: Have a blindfolded baby food tasting game, including apple-flavored baby food.
Apple Baby Clothes: Gift the expecting parents with apple-themed baby clothes, bibs, or blankets.
Apple-themed Baby Shower Cake: Decorate the cake with apple designs, baby booties, or a stork carrying an apple bundle.
Baby Shower Activities: Incorporate baby-related activities like diaper decorating, baby wish cards or onesie decorating with apple-themed stencils.
Apple-themed Thank You Cards: Express gratitude to guests with apple-themed thank-you cards, perhaps featuring a picture of the mom-to-be at the shower.
Apple Baby Clothesline: String a clothesline with baby clothes and apple-themed baby booties as a decorative element.
Apple-themed Gender Reveal: If the gender of the baby is being revealed at the shower, use apple-themed reveal ideas, like cutting into an apple-shaped cake with either pink or blue filling.
Remember to personalize the baby shower to the preferences of the parents-to-be and have fun with the apple theme. It's a delightful and unique way to celebrate the new addition to the family.
Apple Themed Tea Party
Hosting an apple-themed tea party can be a charming and delightful event. Whether you're planning it for a special occasion or just a fun gathering, here are some apple-themed tea party ideas in addition to the food, decor, games and invitation ideas listed above:
Table Setting: Set the table with vintage teacups, saucers, and plates. Use apple-shaped tea infusers or tea bags as place card holders. Include apple-themed napkin rings or cloth napkins with apple embroidery.
Tea Selection: Offer a variety of tea options, including classic black, green, and herbal teas. Create a signature apple-infused tea or a spiced apple cider tea for guests to enjoy. Provide honey, lemon wedges, and cream or milk for tea additions.
Apple-inspired Tea Sandwiches: Create finger sandwiches with fillings like apple and brie, chicken and apple salad, or cucumber and apple cream cheese.
Apple-inspired Scones: Offer apple cinnamon scones served with clotted cream and apple butter.
Apple Fruit Platter: Include apple slices and other fresh fruits for a refreshing option.
Apple Sweets: Serve apple-shaped petit fours or mini cupcakes decorated with apple designs.
Apple Tea Tasting: Provide a variety of teas for guests to sample and learn about. You can have a tea expert or enthusiast give a brief talk about different tea types.
Apple Hat Decorating: Provide plain hats and apple-themed craft supplies for guests to decorate their own tea party hats.
Apple Tea Party Favors: Give apple-themed teacup and saucer sets or tea bags in apple-shaped or personalized packaging.
Entertainment: Consider hiring a classical musician, such as a harpist or violinist, to provide live background music to enhance the elegant atmosphere of the tea party.
With these apple-themed tea party ideas, you can create a delightful and memorable event for your guests. Don't forget to capture the moments with photos and enjoy the tea, treats, and good company.
Apple Themed Back-To-School Party
Hosting an apple-themed back-to-school party can be a fun and creative way to welcome the new school year. Choose from the apple-themed food, decor, and activities listed above, then add in some back-to-school ideas to help you plan a memorable event:
Invitations: Design invitations in the shape of apples or school buses. Use apple-themed clipart or stickers to decorate the invitations. Include details such as date, time, location, and RSVP information.
Decorations: Use chalkboards or blackboards as part of the decor to give it a classroom feel.
Apple Crafts: Set up a craft station where kids can decorate their own mini-apple or apple-themed bookmarks. Provide art supplies like markers, stickers, and glitter glue.
Apple-Themed Game "Pin the Bookworm on the Apple": A twist on "Pin the Tail on the Donkey," blindfolded participants try to pin a bookworm on a large apple poster.
Party Favors: Send guests home with age-appropriate books related to school or apples, apple-shaped erasers, or small notebooks.
Remember to consider the age group of the children attending the party when planning activities and snacks. With these apple-themed back-to-school party ideas, you can create a festive and educational event that kids will enjoy as they gear up for the new school year.
Free Party Planner
Organizing a party takes planning. Whether you are planning a sunflower-themed party, a lemon-themed party, a butterfly-themed party, or a tea party, here's a FREE monthly planner you can use to plan your apple-themed party or any other event. Use it throughout the year to keep daily, weekly, and monthly tasks organized. Since it's undated, you can print out a new planner each year or anytime you need a fresh place to put your ideas. Get it here!
Have fun planning a sunflower-themed party. May all of your party planning endeavors meet with great success!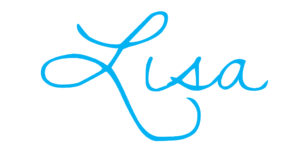 Like this post? Please give it a share! =)