Get a fabulous selection of pumpkin party ideas right here. Whether you are looking for pumpkin party theme ideas for a birthday, bridal shower, baby shower, tea party, this list of pumpkin party ideas has got you covered. As a veteran member of school and church social committees, I have planned and attended a plethora of fun party functions. Ready for some simple, fun sunflower theme ideas? Read on for pumpkin party ideas for kids, pumpkin party ideas for adults, and get inspired to host your own pumpkin party.
My Pumpkin Backstory
The lower half of our vegetable garden is devoted to growing different kinds of squash. Pumpkins dominate this area, so what better party theme than a pumpkin party? I even have my students decorate book character pumpkins in the libraries where I work. Pumpkins make versatile porch decor as well as delicious food options. Although pumpkins can be used for Halloween pumpkin party ideas, there are many other possibilities as well. Let's get going with some great pumpkin party ideas!
***Disclaimer: This post contains affiliate links, which means I earn from qualifying purchases at no additional cost to you. Already know what you would like to get from Amazon? Just click on this button, linked to a pumpkin paint set, then browse around and do your shopping.***
How Do You Throw a Pumpkin Party?
Throwing a pumpkin party can be a fun and festive way to celebrate the fall season. Here's a step-by-step guide to help you plan and host a successful pumpkin-themed gathering:
Choose a Date and Venue:
Select a date and time that works for you and your guests, keeping in mind that the fall season is ideal for a pumpkin-themed party.
Decide whether you'll host the party at your home, in your backyard, at a local park, or at a rented event space, depending on the number of guests and your preferences.
Set the Theme and Decor:
Determine the specific theme for your pumpkin party, such as a pumpkin carving party, a pumpkin decorating party, a pumpkin spice tasting party, or a general fall-themed celebration.
Decorate your chosen venue with pumpkin-themed decorations, fall foliage, hay bales, and other autumn accents. Use orange, brown, and green as your primary color scheme.
Create Invitations:
Design or purchase invitations that match your theme and color scheme. Be sure to include important details like the date, time, location, RSVP information, and any special instructions (e.g., bringing a pumpkin to decorate).
Plan Activities:
Choose activities and games that fit your theme. For a pumpkin party, you might consider:
Pumpkin decorating or carving
Pumpkin seed spitting contest
Pumpkin scavenger hunt
Pumpkin-themed crafts
Pumpkin-themed games like pumpkin bowling or a pumpkin ring toss.
Prepare Food and Drinks and Serve on Pumpkin-Themed Plates:
Create a menu featuring pumpkin-inspired dishes and drinks. Options could include:
Pumpkin soup
Pumpkin bread or muffins
Pumpkin spice lattes or apple cider
Pumpkin pie or other pumpkin desserts.
Consider dietary restrictions and preferences of your guests.
Gather Supplies:
Make a list of the supplies you'll need for the activities, decorations, and food. This might include pumpkins, carving tools, craft supplies, tables, chairs, and serving platters.
Set Up the Venue:
Decorate the party space according to your theme.
Set up activity stations and ensure you have all the necessary supplies.
Arrange seating and dining areas for guests to enjoy food and drinks.
Welcome Guests:
Greet your guests with a warm welcome and provide them with any necessary information about the party's schedule and activities.
Enjoy the Party:
Encourage guests to participate in the planned activities and games.
Make sure there's a designated area for carving or decorating pumpkins, and provide all necessary tools.
Serve food and drinks at the appropriate times.
Capture the memories with photos and encourage guests to do the same.
Party Favors: – Consider providing guests with party favors that fit the theme, such as mini pumpkins, pumpkin-scented candles, pumpkin keychains, or pumpkin spice mix in decorative jars.
Thank You and Farewell: – Thank your guests for coming and let them know how much you appreciate their presence. – After the party, be sure to follow up with any necessary thank-you notes or messages to express your gratitude.
Pumpkin Party Invitation Ideas
Here are some creative pumpkin-themed party invitation ideas:
**Classic Pumpkin Design:** Create invitations in the shape of pumpkins, complete with orange and green colors. Use pumpkin stickers or drawings to decorate them.
**Pumpkin Patch:** Design your invitation like a mini pumpkin patch, with rows of pumpkins, and all the party details on a sign in the middle.
**Jack-o'-Lanterns:** Use images of carved jack-o'-lanterns on the invitation with the details inside the "mouth" of the pumpkin.
**Harvest Festival:** If it's more of a fall-themed party, include images of pumpkins, leaves, and cornstalks.
**Pumpkin Spice:** Go for a cozy, pumpkin spice theme with warm colors, like orange and brown, and maybe a pumpkin spice latte illustration.
**Pumpkin Photo Invitation:** Have a photo of you or your child dressed up with pumpkins as a backdrop. Add event details around the photo.
**Message in a Pumpkin:** Write the party details on small paper scrolls and place them inside mini pumpkins. Deliver these to your guests.
**Fall Foliage:** Use autumn leaves and pumpkins as the main design elements for a more general fall-themed party.
**Rustic Chic:** Incorporate burlap, twine, and handwritten fonts for a rustic, pumpkin-themed invitation.
**Pumpkin Carving Contest:** If the party includes a pumpkin carving contest, feature images of carved pumpkins on the invitation.

Pumpkin Party Food Ideas
Here are some delicious pumpkin-themed food ideas for your pumpkin party:
**Pumpkin Soup:** Start with a classic pumpkin soup served in mini pumpkin bowls or mugs for a warm welcome.
**Pumpkin Pie:** Individual mini pumpkin pies or bite-sized pumpkin pie tarts are perfect for dessert.
**Pumpkin Pancakes:** Serve pumpkin-shaped pancakes with maple syrup for a delightful breakfast or brunch option.
**Pumpkin Hummus:** Create a unique dip by blending pumpkin puree with chickpeas, tahini, and spices. Serve with pita chips or veggies.
**Pumpkin Ravioli:** Offer savory pumpkin-filled ravioli with a sage and brown butter sauce.
**Pumpkin Risotto:** Creamy pumpkin risotto with Parmesan cheese and a hint of nutmeg can be a savory hit.
**Pumpkin Chili:** A hearty pumpkin chili made with ground turkey or beef and kidney beans is perfect for colder weather.
**Pumpkin Quiche:** Serve mini pumpkin quiches with various fillings like spinach, bacon, and cheese.
**Pumpkin Bread:** Offer slices of delicious pumpkin bread as an appetizer or snack option.
**Pumpkin Cookies:** Bake pumpkin-shaped sugar cookies and decorate them with orange icing and candy eyes for a fun treat.
**Pumpkin Spice Latte:** Set up a DIY pumpkin spice latte station with pumpkin-flavored coffee and an array of toppings like whipped cream, cinnamon, and caramel drizzle.
**Pumpkin Ice Cream:** Serve pumpkin-flavored ice cream with an assortment of toppings for dessert.
**Pumpkin Smoothies:** Make refreshing pumpkin smoothies using pumpkin puree, yogurt, and a dash of cinnamon.
**Pumpkin Cheese Ball:** Create a savory cheese ball shaped like a pumpkin and serve with crackers.
**Pumpkin Seeds:** Roast pumpkin seeds with various seasonings for a crunchy snack.
**Pumpkin Cake Pops:** Follow an easy cake pops recipe, dip the cake pops in orange-colored melted white chocolate, then pipe on a bit of green frosting for the stem.
Pumpkin Party Decorations Ideas
Decorating for a pumpkin-themed party can be a lot of fun, especially during the fall season. Here are some creative pumpkin party decoration ideas to help set the mood:
Pumpkin Centerpieces: Use real or faux pumpkins of varying sizes and colors as centerpieces for your tables. Carve or paint them with festive designs or messages to match your party theme.
Pumpkin Balloons: Decorate with pumpkin-shaped balloons or orange and black balloons to create a playful atmosphere. You can even draw pumpkin faces on plain orange balloons for a DIY touch.
Pumpkin Banners: Create pumpkin-themed banners or garlands using construction paper or fabric. Hang them across walls, doorways, or the front porch to welcome guests.
Fall Foliage: Incorporate fall leaves, branches, and acorns into your decor. Scatter them on tables, use them as place card holders, or create wreaths and swags to hang around the party space.
Pumpkin Pathway: Line the path to your party entrance with illuminated pumpkins or pumpkin lanterns. You can use battery-operated tea lights to make them glow.
Pumpkin Pillows and Throws: Place pumpkin-themed pillows and cozy fall blankets on seating areas for added comfort and style.
Pumpkin Tableware: Choose pumpkin-shaped plates, cups, and napkins for your table settings. These can be found in party supply stores or made at home using craft materials.
Pumpkin Candle Holders: Hollow out small pumpkins to create charming candle holders. Insert tea lights or small candles for a warm, inviting glow.
Pumpkin String Lights: Hang pumpkin-shaped string lights indoors or outdoors for a whimsical and cozy ambiance.
Pumpkin Photo Booth: Set up a photo booth area with pumpkin-themed props like masks, hats, and signs. A backdrop of autumn leaves or pumpkins can add to the effect.
Pumpkin Paint Station: Provide pumpkins and art supplies like paints, markers, and stickers for guests to decorate their own pumpkins. This can also serve as an entertaining activity.
Pumpkin Ice Bucket: Hollow out a large pumpkin to create an ice bucket for drinks. Fill it with ice and your favorite beverages to keep them cool.
Pumpkin Pathway Markers: If you have a garden or outdoor space, consider using small pumpkins with guests' names as pathway markers to their seats.
Pumpkin Wreaths: Hang pumpkin-themed wreaths on your front door or throughout the party space. These can be made from artificial pumpkins, leaves, and other fall elements.
Pumpkin Confetti and Scatter: Scatter pumpkin-shaped confetti on tables to add a festive touch and a pop of color.
Pumpkin Party Favor Ideas
Pumpkin-themed party favors are a great way to send your guests home with a little something to remember your event. Here are some pumpkin party favor ideas that your guests are sure to love:
Mini Pumpkin Pies: Package small, homemade or store-bought pumpkin pies in individual containers or pie boxes. Attach a thank-you note for a personal touch.
Pumpkin Spice Mix: Create your own pumpkin spice mix in decorative jars or bags. Include a recipe card for pumpkin spice lattes or pumpkin bread.
Pumpkin Candles: Give guests pumpkin-scented candles in pumpkin-shaped holders or mason jars with a pumpkin label.
Pumpkin Seed Packets: Package roasted pumpkin seeds in cute bags or containers. You can season them with various flavors for a tasty treat.
Pumpkin Soap: Provide guests with handmade pumpkin-scented soap or pumpkin-shaped soap bars.
Pumpkin-Flavored Treats: Offer pumpkin-flavored candies, such as pumpkin spice truffles, pumpkin-shaped cookies, or pumpkin fudge, in decorative boxes or bags.
Pumpkin Succulents: Mini succulents planted in small pumpkin pots make charming and long-lasting party favors.
Pumpkin-Scented Bath Bombs: Pumpkin-scented bath bombs or bath salts in pumpkin-shaped packaging can provide a relaxing post-party treat.
Pumpkin Spice Syrup: Homemade or store-bought pumpkin spice syrup in decorative bottles, perfect for adding to coffee or cocktails.
Pumpkin-Themed Stationery: Provide guests with pumpkin-themed notepads, pens, or stationery sets.
Pumpkin Magnets: Pumpkin-shaped magnets or pumpkin-themed refrigerator magnets can be a practical and decorative favor.
Pumpkin Mini Jars: Fill small jars with pumpkin butter, pumpkin jam, or pumpkin honey. Attach a ribbon and a thank-you tag.
Pumpkin Keychains: Give guests pumpkin-shaped keychains or keyrings.
Pumpkin Decorative Items: Offer small decorative pumpkins or pumpkin ornaments for guests to use in their own autumn decor.
Pumpkin Seeds in Planting Kits: Provide guests with pumpkin seeds in planting kits that include a small pot, soil, and instructions for growing their own pumpkins.
Pumpkin-Printed Tote Bags: Customize tote bags with pumpkin-themed designs or prints for guests to use as reusable shopping bags.
Pumpkin-Themed Socks: Give guests cozy pumpkin-themed socks for the cooler months.
Pumpkin-Decorated Mugs: Personalized pumpkin-themed coffee mugs or cups can be a practical and memorable favor.
Pumpkin Party Game Ideas
On this list, you will find pumpkin games for kids and pumpkin games for adults. These pumpkin games may be played with guests of a variety of ages. Here are some fun pumpkin-themed party games that will entertain your guests at your pumpkin party:
Pumpkin Decorating Contest: Provide various decorating supplies such as paints, markers, stickers, and crafting materials. Have a pumpkin decorating contest, and award prizes for the most creative, funniest, and scariest pumpkins.
Pumpkin Bowling: Set up a bowling alley using small pumpkins as pins and a larger pumpkin as the bowling ball. Let guests take turns rolling the pumpkin ball to knock down the pins.
Pumpkin Ring Toss: Create a ring toss game by placing pumpkins of different sizes at varying distances. Guests can try to toss rings (hula hoops, glow sticks, or rope rings) onto the pumpkin stems.
Pumpkin Seed Spitting Contest: Challenge guests to see who can spit pumpkin seeds the farthest. Provide bowls of pumpkin seeds for ammunition.
Pumpkin Hunt: Similar to an Easter egg hunt, hide mini pumpkins or pumpkin-themed trinkets around your party area. Provide guests with baskets and have them hunt for the hidden treasures.
Pumpkin Scavenger Hunt: Create a list of pumpkin-related items or clues that guests need to find around your party area. The first person or team to find all the items wins a prize.
Pumpkin Relay Race: Organize a relay race where participants have to balance a mini pumpkin on a spoon while racing to the finish line. If the pumpkin falls, they have to start over.
Pin the Face on the Pumpkin: Like the classic game "Pin the Tail on the Donkey," blindfolded guests try to pin a facial feature (eyes, nose, or mouth) on a large pumpkin poster while being spun around.
Pumpkin Trivia: Create a pumpkin-themed trivia game with questions related to pumpkins, Halloween, and fall. Divide guests into teams and see who can answer the most questions correctly.
Pumpkin Ring Hunt: Hide pumpkin-shaped rings (plastic or rubber) in a sandbox or a designated area. Guests can dig and search for the rings, and whoever finds the most wins a prize.
Pumpkin Toss: Set up a game where guests toss bean bags or small balls into carved-out pumpkin mouths or openings for points.
Pumpkin Relay Race: Organize a relay race where participants have to carry a pumpkin from one point to another using only their chin and neck. It's harder than it sounds!
Pumpkin Piñata: Fill a pumpkin-shaped piñata with candies and small toys. Let the kids take turns trying to break it open with a piñata stick.
Pumpkin Bingo: Design your own pumpkin games for free using Google Slides. This can be an ideal game for a school pumpkin party where students have access to their own classroom computers or Chromebooks. It's a great option for kids who want to play pumpkin games online or have a virtual pumpkin party.
Charlie Brown Great Pumpkin Party Ideas
Hosting a Charlie Brown Great Pumpkin party is a fantastic idea, especially if you're a fan of the classic Peanuts characters. Here are some fun ideas to help you plan a memorable Great Pumpkin-themed party:
Invitations:
Design invitations featuring the Peanuts gang, especially Charlie Brown, Linus, and the Great Pumpkin.
Use phrases like "Join us for a Great Pumpkin Party" or "The Great Pumpkin is coming, and so are we!"
Encourage guests to come dressed as their favorite Peanuts characters.
Pumpkin Patch Decor:
Set up a mini pumpkin patch with real or faux pumpkins for guests to take home as party favors.
Create cardboard cutouts of the Peanuts characters, and place them around the party area as if they are also visiting the pumpkin patch.
"It's the Great Pumpkin, Charlie Brown" Movie Screening:
Arrange an outdoor or indoor movie screening of the classic "It's the Great Pumpkin, Charlie Brown" special. Don't forget the popcorn!
Pumpkin Decorating:
Provide pumpkins and various decorating supplies, such as paints, markers, googly eyes, and stickers, for a pumpkin decorating activity.
Kids can design their pumpkins to look like the Great Pumpkin or any Peanuts character.
Costume Parade:
Organize a costume parade where guests can show off their Peanuts-themed costumes.
Have a prize for the best Peanuts character costume.
Pumpkin Patch Backdrop:
Invite guests to hold a pumpkin and pose in front of a pumpkin patch backdrop as if waiting for the Great Pumpkin to arrive.
Snoopy's Doghouse Photo Booth:
Create a cardboard Snoopy's doghouse photo booth with props like Snoopy's pilot goggles and Woodstock.
Allow guests to take pictures as if they are part of the Peanuts gang.
Great Pumpkin Storytelling:
Set up an area where someone can read the story of "It's the Great Pumpkin, Charlie Brown" to the kids.
Charlie Brown Party Favors:
Send guests home with Peanuts-themed party favors, such as small plush Snoopy toys, mini pumpkin-shaped containers or cups filled with candy, or Peanuts stickers and coloring books.
Snoopy's Dog Dish Snacks:
Serve snacks in dog dish-shaped bowls as a nod to Snoopy.
Peanuts Character Cake:
Order or make a cake decorated with Peanuts characters or a design related to the Great Pumpkin. Serve it on Great Pumpkin paper plates with matching napkins.
Pumpkin Birthday Party Ideas
Choose from any of the ideas listed above, with a few unique pumpkin birthday party touches added in. A pumpkin-themed birthday party is a wonderful idea, especially if the birthday falls during the fall season. Here are some fun pumpkin birthday party ideas to help you create a memorable celebration:
Pumpkin Themed Birthday Cake:
Order or make a pumpkin-shaped cake or cupcakes with pumpkin spice or fall flavors.
Decorate the cake with pumpkin-themed designs, like pumpkin faces or fall leaves.
Pumpkin Pinwheel Garden: – Create orange pinwheels or pinwheels with pumpkin designs and place them in the yard or around the party area for a whimsical touch.
Pumpkin First Birthday Party Ideas
Many of the pumpkin birthday party ideas listed above would work well for a pumpkin first birthday party. For additional entertainment, consider hiring a local children's entertainer or a face painter for added fun. Of course, there is also the traditional first birthday face-plant cake-smashing photo opportunity. Check with your local grocery store to see if they will supply a free mini smash cake decorated as a pumpkin with orange frosting for a fun pumpkin first birthday party.

Pumpkin Bridal Shower Party Ideas
Choose from any of the ideas listed above, with a few unique pumpkin bridal shower touches added in. A pumpkin-themed bridal shower can be a charming and unique way to celebrate the bride-to-be, especially during the fall season. Here are some fun and creative pumpkin bridal shower party ideas:
Pumpkin Spice Tasting:
Arrange a pumpkin spice tasting station with a variety of pumpkin-flavored treats, like pumpkin spice lattes, pumpkin pies, pumpkin muffins, and pumpkin cookies.
Pumpkin Spice Bar:
Set up a pumpkin spice bar where guests can customize their own pumpkin spice drinks with various syrups, whipped cream, and spices.
Pumpkin Bridal Shower Cake: – Order or make a pumpkin-flavored cake decorated with fall-inspired designs like leaves, pumpkins, or acorns.
Pumpkin Spice Bridal Shower Favors: – Send guests home with pumpkin spice-scented candles, pumpkin-shaped chocolates, or pumpkin spice latte mix.

Pumpkin Baby Shower Party Ideas
Choose from any of the ideas listed above, with a few unique pumpkin baby shower touches added in. A pumpkin-themed baby shower is an adorable and fitting choice, especially if the baby is due in the fall or around Halloween. Here are some fun and creative pumpkin baby shower ideas to help you plan a memorable event:
Pumpkin Baby Onesie Decorating:
Set up a onesie decorating station with fabric markers, stencils, and paint for guests to create personalized pumpkin-themed onesies for the baby.
Pumpkin Gender Reveal:
If the gender of the baby is a secret, consider incorporating a pumpkin-themed gender reveal activity with a pumpkin filled with colored confetti.
Pumpkin Diaper Cake:
Create a diaper cake that resembles a pumpkin for a unique and practical centerpiece.
Pumpkin-Themed Cake or Cupcakes:
Order or make a pumpkin-flavored cake or cupcakes decorated with baby-related pumpkin designs like baby booties or pacifiers.
Pumpkin Baby Shower Games: – Play baby shower games with a pumpkin twist, like "Pin the Pacifier on the Pumpkin" or "Pumpkin Diaper Bag Scavenger Hunt."
Pumpkin-themed Baby Shower Favors: – Send guests home with pumpkin-themed party favors, such as pumpkin-shaped candles, baby pumpkin rattles, or pumpkin spice-scented soap.

Pumpkin Tea Party Ideas
Choose from any of the ideas listed above, with a few unique pumpkin bridal shower touches added in. Hosting a pumpkin-themed tea party can be a delightful and charming way to celebrate the fall season. Here are some fun pumpkin tea party ideas to help you plan a memorable event:
Pumpkin Tea Invitations:
Design elegant invitations featuring pumpkin illustrations, fall foliage, or a vintage tea party theme.
Pumpkin Tea Party Decor:
Use autumn leaves, lace doilies, and vintage teacups and saucers to create a cozy atmosphere.
Pumpkin Spice Tea Selection:
Offer a variety of pumpkin-flavored teas, such as pumpkin spice chai, pumpkin spice black tea, or cinnamon pumpkin herbal tea.
Pumpkin Scones and Pastries:
Serve a selection of pumpkin-themed pastries, including pumpkin scones, pumpkin muffins, and pumpkin spice tarts.
Pumpkin Tea Sandwiches:
Prepare tea sandwiches with fillings like pumpkin cream cheese, turkey and pumpkin butter, or pumpkin and goat cheese.
Pumpkin Spice Sugar Cubes:
Make your own pumpkin spice sugar cubes to add a touch of flavor to guests' tea.
Pumpkin Spice Creamer and Syrups: – Provide pumpkin spice creamer and syrups to enhance guests' tea or coffee.
Pumpkin-Decorated Tea Infusers: – Use pumpkin-shaped tea infusers as party favors or decorations.
Pumpkin Spice Tea Favors: – Send guests home with individual packets of pumpkin spice tea as party favors.
Common Pumpkin Party Questions
What activities can you do with a pumpkin?
Pumpkins are incredibly versatile and can be used for a wide range of activities, especially during the fall season. Any of the activities listed in the sections above would be excellent pumpkin activities. Choose anything from the Pumpkin Party Games ideas or try one of these other fun and creative activities you can do with a pumpkin:
Pumpkin Seed Art:
Glue pumpkin seeds onto paper to create artwork or designs. This can be a fun and tactile craft for kids.
Pumpkin Weighing Contest:
Guess the weight of a giant pumpkin, and the person with the closest guess wins a prize.
Pumpkin Exploration:
Cut the top off a pumpkin and let children explore the inside. It's a sensory experience, and you can talk about the different parts of a pumpkin.
Pumpkin Dissection:
Similar to exploration, dissecting a pumpkin can be an educational activity for older kids. Examine the seeds, pulp, and flesh, and discuss the life cycle of a pumpkin. Save the seeds to plant in next year's garden.
Pumpkin Seed Counting:
Count the seeds in a pumpkin to practice math skills. You can group them into tens or hundreds for more advanced counting.
Pumpkin-themed Art Prints: – Use pumpkin halves as stamps for painting. Dip the cut side of the pumpkin in paint and stamp it onto paper to create pumpkin-themed artwork.
How do you play the pumpkin game?
The "pumpkin game" can refer to different games and activities. Any of the games listed in the Pumpkin Party Games section would qualify. Here are a couple additional pumpkin game ideas:
Painted Pumpkin Book Character Contest:
Establish a deadline for when pumpkins should be finished and brought into the classroom, library, or gathering location.
Participants work at home ahead of time to paint and decorate a pumpkin with props to make a pumpkin look like a favorite character from a book.
Prizes can be awarded for various categories like scariest, funniest, or most creative pumpkin. Can you guess which book character this pumpkin is depicting?
Free Book Character Pumpkin Party Contest Kit
How do you win the pumpkin decorating contest? In the school libraries where I work, I had the students vote for their favorite. It helps if a lot of students are familiar with the book the character is from. If you decide to run your own book character pumpkin contest as part of a pumpkin party theme, I've made things easy for you. Get a free book character pumpkin certificate and promotional flyer right here. These templates are customizable, downloadable, printable, and FREE!
Pumpkin Pie-Eating Contest:
Participants compete to see who can eat a slice of pumpkin pie the fastest without using their hands.
Provide each participant with a slice of pie, and when you say "go," they begin eating.
The first person to finish their pie (or eat the most in a set time limit) wins.
What can children do with pumpkins?
Children can engage in a wide variety of fun and educational activities with pumpkins. Just look at the ideas listed above and you will discover the many uses you can get from a pumpkin. The pumpkin theme lends itself well to many activities. Here are some additional ideas:
Pumpkin Slime:
Make pumpkin-themed slime by adding orange food coloring and pumpkin-scented fragrance to your favorite slime recipe.
Pumpkin Cooking:
Involve children in cooking activities with pumpkin, such as making mini no-bake pumpkin pies, pumpkin muffins, pumpkin chocolate chip cookies, or pumpkin soup (under adult supervision, of course).
Pumpkin Sensory Play:
Fill a sensory bin with pumpkin guts (the stringy, slimy insides of a pumpkin) and let kids explore the texture and contents.
Pumpkin Geometric Shapes: – Carve different geometric shapes on pumpkins, such as circles, triangles, and squares, to teach kids about shapes.
Pumpkin Musical Shakers: – Scoop out the seeds and use the pumpkin as a musical shaker by adding beans or rice inside and sealing it shut.
Pumpkin Science Experiments: – Conduct simple science experiments with pumpkins, such as testing how they float or sink, or watching them decompose over time.
How do you host a pumpkin decorating party?
What do you need for a pumpkin carving party? Hosting a pumpkin decorating or pumpkin carving party can be a fun and creative way to celebrate the fall season with friends and family. Here's a step-by-step guide on how to host a successful pumpkin decorating party:
Plan the Date and Invitations:
Choose a date and time for your party, typically in the weeks leading up to Halloween or during the fall season.
Send out invitations well in advance. You can use physical invitations, e-vites, or social media event pages. Include all the necessary details, including the date, time, location, and any special instructions (like bringing a pumpkin to decorate).
Gather Supplies:
Stock up on supplies for pumpkin decorating. You'll need pumpkins (small to medium-sized work well), carving tools or paint supplies (depending on the chosen decorating method), newspapers or tablecloths to protect surfaces, and various decorations (paint, markers, stickers, glitter, glue, ribbons, googly eyes, etc.).
Choose a Location:
Decide where you want to host the party. You can do it in your backyard, on a patio, or indoors, depending on the weather and the size of your guest list.
Set Up Decorating Stations:
Arrange decorating stations with all the supplies needed for pumpkin decorating.
Have a designated carving station with carving tools and another station for painting and decorating.
Place newspapers or tablecloths on tables to protect surfaces from paint or pumpkin guts.
Offer Pumpkin Options:
Depending on your guest list and budget, you can provide each guest with their own pumpkin or have a few pumpkins available for decorating.
If you ask guests to bring their own pumpkins, make sure they know the appropriate size and that they bring any carving or decorating tools they prefer.
Provide Decorating Ideas:
Offer decorating ideas or examples to inspire creativity. You can print out pumpkin design templates or provide images for reference.
Food and Drinks:
Prepare a spread of snacks and refreshments suitable for the season. Pumpkin-themed treats like pumpkin cookies, pumpkin cupcakes, pumpkin spice lattes, or warm spiced cider are excellent choices.
Background Music:
Create a playlist with fall-themed or relaxing music to set the mood.
Organize Decorating Contests:
Consider having decorating contests with categories like "Spookiest Pumpkin," "Most Creative Pumpkin," or "Funniest Pumpkin." Offer small prizes or certificates for the winners.
Pumpkin-Themed Games:
Add some fun to the party with pumpkin-themed games like "Pumpkin Bowling" or "Pumpkin Seed Spitting Contest."
Pumpkin Display Area:
Set up an area where guests can display their finished pumpkins for everyone to admire.
Party Favors:
Send guests home with pumpkin-themed party favors like mini pumpkin candles, pumpkin-shaped cookies, or a small bag of pumpkin seeds.
Safety First:
If children are attending, ensure there is adult supervision, especially if carving tools are involved. Safety should always come first.
Cleanup:
Make sure to have a cleanup plan. Provide trash bags for pumpkin scraps and any other disposable materials.
Enjoy the Party:
Have fun decorating pumpkins, socializing, and enjoying the fall atmosphere with your guests.
How do you arrange a pumpkin display?
Arranging a pumpkin display can be a charming and visually appealing way to decorate your home or event space during the fall season. Whether you're decorating for a party, a fall festival, or simply want to enhance your home's seasonal decor, here are some steps to help you arrange a stunning pumpkin display:
Select Your Pumpkins:
Choose a variety of pumpkin sizes, shapes, and colors to create visual interest. Common options include orange, white, and heirloom pumpkins. Consider gourds and mini-pumpkins for added texture and variety.
Plan Your Location:
Decide where you want to set up your pumpkin display. Popular locations include the front porch, the entrance of your home, a mantel, a dining table centerpiece, or an outdoor garden area for larger displays.
Gather Decorative Elements:
Collect additional items to enhance your display. These can include hay bales, cornstalks, fall leaves, twigs, pinecones, candles, lanterns, and seasonal flowers like mums or sunflowers.
Create a Focal Point:
Start with a focal point for your display, which can be a larger pumpkin or a unique centerpiece item. This sets the tone for the rest of the arrangement.
Arrange in Layers:
Build layers in your display. Place the larger pumpkins and centerpieces first, then add smaller pumpkins and gourds around them. Stagger the heights and sizes for a balanced look.
Play with Height and Position:
Vary the height of the pumpkins and other elements by using pedestals, crates, or stacks of hay. This adds dimension to your display.
Add Natural Elements:
Incorporate cornstalks, bales of hay, and autumn leaves to give your display a rustic and seasonal feel.
Include Decorative Accessories:
Enhance the display with decorative items like lanterns, candles, or seasonal signs that convey a fall message.
Group in Odd Numbers:
Group pumpkins and other items in odd numbers (3, 5, 7, etc.). Odd-numbered groupings are visually appealing and create a sense of balance.
Mix and Match Colors:
Combine pumpkins of different colors, such as orange, white, and green, to create a visually striking display.
Pay Attention to Symmetry:
While some asymmetry can be visually interesting, try to maintain overall balance in your display.
Light It Up:
If your display will be seen at night, consider adding string lights or candles to create a warm and inviting ambiance.
Maintain Your Display:
Keep an eye on your pumpkin display throughout the fall season. Replace any pumpkins that start to deteriorate or rot to keep the display looking fresh.
Create a Coordinated Theme:
If you're using your display for a special event or party, consider a theme that matches the occasion. For example, you can add spooky decorations for Halloween or Thanksgiving elements for a fall feast.
Step Back and Adjust:
After arranging everything, step back and assess your display. Make any necessary adjustments to achieve the desired look.
What is the pumpkin chucking tradition?
Pumpkin chucking, also known as pumpkin chunking, is a quirky and entertaining tradition that involves launching pumpkins through the air using various devices. Participants build specialized machines or contraptions designed to throw, catapult, sling, or otherwise propel pumpkins across a field or into the sky. The goal is typically to achieve the longest distance or highest altitude for the pumpkin.
Key aspects of the pumpkin chucking tradition include:
Pumpkin Chucking Machines: Participants construct a wide range of machines specifically designed for launching pumpkins. These machines can include trebuchets, catapults, slingshots, air cannons, and more. Some of these machines are quite elaborate and can launch pumpkins impressive distances.
Competitive Events: Pumpkin chucking events are often organized as competitive contests or festivals. Participants compete to see who can launch their pumpkins the farthest or highest.
Safety Measures: Safety is a primary concern in pumpkin chucking events. Participants and spectators are kept at a safe distance from the launching devices to prevent accidents. Safety regulations and guidelines are typically enforced.
Festive Atmosphere: Pumpkin chucking events often have a festive atmosphere, with food vendors, entertainment, and other activities for spectators to enjoy. It's a fun and family-friendly tradition that brings communities together.
Records and Achievements: Some pumpkin chucking events aim to break records for the farthest or highest pumpkin launch. These records can vary depending on the type of machine and the event's rules.
Seasonal Tradition: Pumpkin chucking is most popular during the fall season, particularly around Halloween and Thanksgiving. It's a unique way to celebrate the harvest season and enjoy the whimsical side of pumpkin-related activities.
One of the most famous pumpkin chucking events is the "Punkin Chunkin World Championship". This annual competition attracts participants from all over the world who build impressive contraptions to launch pumpkins incredible distances.
The "Pumpkin Rule" is not a widely recognized or official rule for Halloween, but it is sometimes mentioned informally in various parenting circles and social media discussions as a way to promote a more inclusive and considerate Halloween experience.
The concept of the Pumpkin Rule encourages homeowners to display a teal pumpkin outside their homes to signify that they are offering non-food treats or alternatives to traditional Halloween candy for children with food allergies or other dietary restrictions. The teal pumpkin is meant to signal that a house is participating in the "Teal Pumpkin Project," an initiative launched by Food Allergy Research & Education (FARE) to create a safer and more inclusive Halloween for children who may have allergies or other health concerns that prevent them from consuming traditional Halloween candies.
Instead of or in addition to candy, participating households may offer items like small toys, stickers, glow sticks, or other non-food treats. This allows children with allergies or other dietary restrictions to participate in Halloween festivities without worrying about the safety of the treats they receive.
The Pumpkin Rule, or the Teal Pumpkin Project, promotes inclusivity and awareness about the challenges some children face during Halloween due to food allergies or dietary restrictions. While it's not a universal rule or requirement, many people find it to be a thoughtful and considerate way to make Halloween more enjoyable for all children. If you want to participate, simply place a teal pumpkin outside your home to let trick-or-treaters and their families know that you have non-food treats available.
More Party Planning Inspiration
It's always nice to have a plan when it comes to meals and parties. If you're looking for a way to get more organized with your pumpkin-themed, lemon-themed, butterfly-themed or sunflower-themed party planning efforts, I've got something for you. Free, editable meal planners! The templates can be used over and over, as often as you need them. You can make as many duplicates as you like, and you'll be able to save old party food plans for future reference. I hope it simplifies things for you.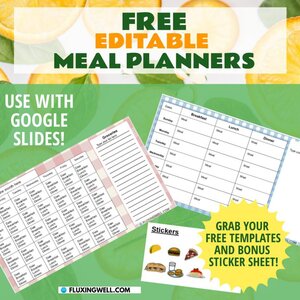 More Pumpkin Ideas
For other pumpkin-related ideas, check out a guide to the best companion plants for pumpkins. You could also learn how to make no-bake mini pumpkin pie for parties and easy white chocolate chip pumpkin cookies. Have a wonderful week, and may all of your pumpkin party endeavors meet with great success!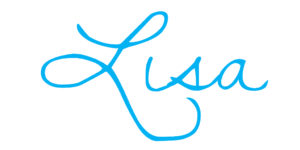 Lisa Mitchell is a wife, mom, and school librarian who likes to grow fruit, vegetables, flowers. and pumpkins on her family's small Pacific Northwest farm. To learn more about what this website has to offer gardeners, click on over to the Food page.
Like what you read here? Please give it a share!