Before I married into my husband's family, I had only heard of wassail in the old traditional English carol. I didn't realize that it was a hot beverage that some people still serve during the holidays. One year, when my dear mother-in-law asked me to help get the wassail ready, I was flummoxed. What would I need to do? My mind was put at ease when she produced the recipe, as well as the ingredients, and I set to work putting it all in a crockpot. There are many variations of this drink, and my version is non-alcoholic. It's the kind of recipe you can easily tweak to accommodate personal preference and the ingredients you have on hand. Here's my family's version.
***Disclaimer: This post contains affiliate links, which means as an Amazon Associate I earn from qualifying purchases at no additional cost to you.***
Ingredients
2 quarts apple cider
2 cups orange juice
1 cup lemonade
1 1/2 cups pineapple juice
4 to 6 whole cloves
Sugar or honey to taste
3 small oranges
More cloves (to stud the oranges, if desired)
Directions
Combine all ingredients in a crock pot. Before putting in the oranges, stud them with more cloves, if desired, then float them in the wassail. Serve hot.
Wassail
Serve this hot, fruity, non-alcoholic beverage straight from the crockpot to make any occasion a festive one.
Ingredients
2

quarts

apple cider

2

cups

orange juice

1

cup

lemonade

1½

cups

pineapple juice

4-6

whole

cloves

1

teaspoon

sugar or honey

more or less to taste

3

small

oranges

20-30

whole

cloves

optional, to stud the oranges
Instructions
Combine all ingredients in a crockpot.

Before putting in the oranges, stud them with more cloves, if desired, then float them in the wassail.
Additional Wassail Variations
Wassail is basically just hot fruit juice with some cloves added in. You can use pretty much any fruit juice combination that you think might be tasty. Recently, I served a version that just had apple-cranberry juice with some orange slices floating around in it. The key is to have a bit of tartness in with the sweetness. One great side-benefit of having some wassail heating in your crockpot or on your stovetop is that it adds a festive fragrance to the air.
Do You Have a Favorite Version of Wassail That Your Family Enjoys?
Is there a traditional wassail recipe in your family? If it's not a secret, I'd love to have you share it below. I'm always looking for new variations.
If you decide to try this recipe, I'd love to know how it turns out. If you like what you've read today, please consider subscribing and becoming part of the Fluxing Well tribe. You will receive fresh ideas every week, plus access to a library of free printable resources, including a free cookbook filled with the best easy recipes from the Fluxing Well website.
You might also be interested in reading about some of my other easy recipes, like Easy Apple Crisp.  May all of your holiday gatherings be warm and festive!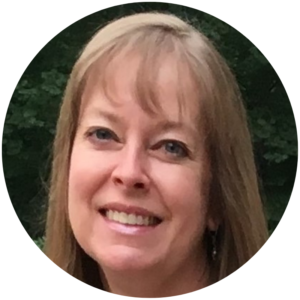 Related Posts: