In this comprehensive guide to tea parties, learn what to wear to a tea party and get the tips about where to find tea party outfits. Get ideas for tea party decorations, tea party themes, and tea party food. As a veteran member of a vintage car club, as well as multiple school social committees, I've had many opportunities to be a tea party attendee or hostess. Think hosting a tea party has to be complicated? Not true! Whether you are looking for ideas for a bridal shower tea party, a birthday tea party, or any other kind of tea party for adults, you're in the right place to get simple tips to make your tea party a fabulous success. Looking for ideas for a tea party for kids? Find those ideas here as well. Let's get going with some tea party inspo!
My Tea Party Backstory
As a child, I would often take tea with my dear Canadian grandmother. Tea was an important part of her day. As part of the teatime ritual, she would let me (and other granddaughters) choose a fine china teacup to use for our sweet tea concoction. Was she ever nervous about breakage? I have no idea, but we never damaged a cup, and to this day I remember those tea times with great fondness. A tea party does not have to be fancy, but it's fun to have an excuse to dress up. Interested in creating your own tea party memories? I'm so glad you stopped by and I hope you get some fabulous ideas.
***Disclaimer: This post contains affiliate links, which means I earn from qualifying purchases at no additional cost to you. Already know what you would like to get from Amazon? Just click on this button, linked to a fun tea party recipe book, then browse around and do your shopping.***
Tea Party Themes
Tea party theme ideas can range from sophisticated to casual, with a great variety of options for tea party decor and tea party outfit ideas. If you belong to a vintage car club, as I do, naturally a tea party theme could be the era of the car. In my case, it's Model A Ford automobiles from the late 1920s and early 1930s. I once hosted a Downton Abbey themed bridal shower tea party. The possibilities are many. Here's a list of tea party themes to get you thinking:
Princess tea party (for kids or adults)
Birthday tea party
Alice in Wonderland Mad Hatter tea party
Murder Mystery tea party
Jane Austen tea party
1920s themed tea party
1930s themed tea party
Sunflower themed tea party
Dahlia themed tea party
Rose Garden themed tea party
Wildflower themed tea party
Blue and White themed tea party
Black and White themed tea party
Anne of Green Gables themed tea party
American Girl themed tea party
Fancy Nancy themed tea party
Rainbow Fairies themed tea party
Quilt themed tea party
If you are part of a book club and you have finished reading a book where the central characters often take tea, you could develop a theme around that. Have a favorite cozy book series? Those would lend themselves well to a tea party theme. Look around you home or local library for ideas and have fun getting inspired!
Tea Party Attire
What do you wear to a tea party? It depends on the tea party theme. Here is a picture of some ladies from my Model A club decked out in 1920s and 1930s tea party outfits, complete with hats and accessories.
Some of the ladies are wearing vintage tea party attire, and others are wearing what we call "era" outfits and accessories. That means that the clothing is in the style of the theme era, but wasn't made during that era. Many fashions from the 1920s and 1930s are too fragile to wear, so most ladies opt for vintage-looking tea party attire rather than fashions that were made during that time. Actually, any fancy tea party dress will do!
Where do you find tea party clothes? Second hand shops are a great source of vintage tea party outfit ideas. You can also find vintage-looking clothing online. If you are looking for ideas about what to wear for a tea party, read on.
Tea Party Dresses
For vintage-looking 1920s and 1930s tea party dresses, look for handkerchief hemlines and dropped waistlines.
If the tea party is a fancy affair, it's nice to have a dress that is long enough so that you can wear knee-high stockings rather than pantyhose. When someone refers to a high tea party dress, they might be thinking of a fancy tea party dress. I learned from my travels to the UK that high tea really means simply a heartier tea that is more of a meal. If you want your guests to wear fancy dresses to a tea party, it would be better to specify "fancy dress" rather than "high tea party dress".
What kind of material is a tea party dress made of? For a summer outdoor garden tea party, a great choice for summer tea party attire is lightweight chiffon. It's easy-care, breezy and feminine. Winter tea party attire can include dresses made of heavier material such as velvet. Here are some tea party dress examples for consideration.
Tea Party Shoes
When you think of tea party shoes, especially if the tea party outfits are vintage-look, keep the word "strappy" in mind.
If you are searching online, try entering terms like "t-strap" to see what you find. Here are some ideas for you.
Tea Party Hats and Accessories
Whether your tea party theme is vintage or modern, there are many fun hats to be found. As a party activity, you could provide plain straw hats and hot glue guns. Have a variety of dollar store tea party hat accessories for your guests to choose from, then let guests make their own custom creation dollar store tea party hats. Pick up fake flowers, ribbons, scarves, jewel stickers and other embellishments and have a great time.
You can also find a variety of vintage and vintage-look hats online. Etsy is a great source.
In fact, in the interest of full disclosure, I have a small hat shop on Etsy with a very limited selection of tea party headwear. There are other tea party hat and accessory sources as well. Here are a few finds for you.
Tea Party Decorations
Tea party decor can range from something as simple as decorative paper plates with flowers on a table to tea party banners and formal china dishes. Here is a cute idea: Plant a small plant, such as a pansy, in a teacup. You can give the teacup and plant away to a lucky guest at the tea party's conclusion.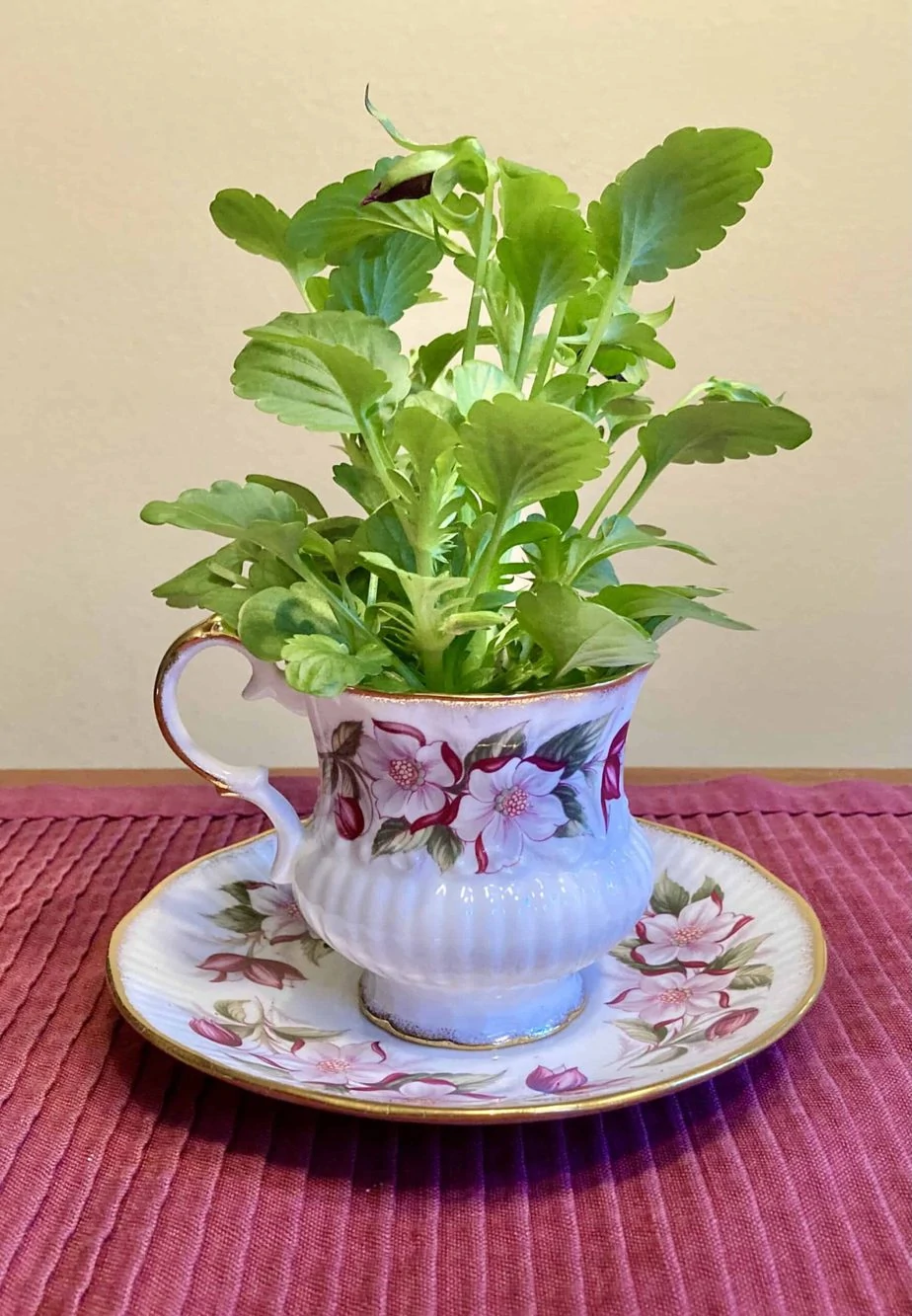 Another simple decor idea is to use teacups as vases for cut blooms. It's sometimes tough to know how to display cut rhododendron flowers. A teacup is the perfect vessel, as the blooms don't have much of a stem.
You could make place cards with pressed flowers. Here are some ideas for decorating the room or garden area for your tea party.
For a children's tea party, you could have small tables and chairs with a tiny ceramic teapot, cups and saucers. For an adult tea party, you could have tiered tea party trays along with vintage bone china hostess sets or tennis sets. According to a variety of sources, these little tea trays originated because tea was served at the Wimbledon tennis tournament, but it was tricky to balance a teacup, saucer and plate without a table. Thus, the tennis set was created and given a name. These tea party tennis sets (hostess sets) were handed down to me from my mom, along with the tiered tea party serving tray.
For more ideas about tea party dishes and serveware, take a look at this list.
Tea Party Food
When planning what to serve at a tea party, think of the word "dainty". To keep things simple, you can take many of your favorite dessert recipes and make them mini-sized. For example, these little brownie bites were made with a brownie mix and baked in a mini muffin pan.
Create an entire tea party dessert table with mini dessert items. You can take recipes like white chocolate raspberry scones or decadent chocolate orange scones and bake as the recipe directs or divide the dough into eight rounds instead of just four before cutting into mini scones. Buttery cinnamon shortbread cookies and chocolate covered shortbread bars are other great tea party treats. In a time crunch? Make some easy cookies from a box of cake mix. They are delicious, easy, and you can choose from a wide variety of flavors.
To decorate tea party treats, you can use a handy decorating tool like this one from Wilton Dessert Decorator.
It works well with a variety of frostings, and is super easy to clean. I like to use it for piping the filling into deviled eggs, which is another great tea party food possibility.
For a high tea, which really means a tea that is more of a meal, you will want some savory items as well as the sweet treats. To make dainty tea party sandwiches, just use your favorite chicken salad, egg salad, or tuna salad mix. Make the sandwiches, then trim off the crusts and cut the bread into triangles. Pro tip: Work with bread that is frozen to make the slicing easier. Mini sausage rolls are another savory tea party staple. They are delicious and highly portable.
Additional Tea Party Beverages
If you are hosting a tea party for the younger set, you might want to serve something sweeter than regular hot tea. Friendship tea is a fun, citrus-flavored option. You could also try serving hot mulled cider (wassail). That would be especially delightful for a winter tea party.
Tea Party Locations
Gardens make lovely tea party locations, as do dining rooms and sun rooms. If you are looking for a place that serves tea and are not hosting the tea party at your home, hotels are often excellent tea party locations. Taking someone out for a Christmas tea party is an elegant holiday treat. If you are searching for a place to hold a tea party, you can just do a search and type in the words "tea rooms near me". You could even plan a trip around tea rooms and do a tea party tour. Traveling? Book a tea room experience. For Downton Abbey fans, you can even take tea on the grounds of Highclere Castle. (I learned this when I went on a fun Highclere Castle adventure.)
Tea Party Planner
Is your calendar filled with tea parties and other social engagements? It's always nice to have a place to jot down ideas and schedules. With this 16-page planner, all of your tea party tasks, appointments and lists can be in one well-organized place. Just download and print the file to get started.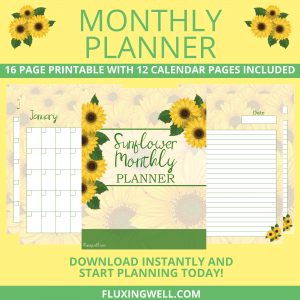 Have a wonderful week, and may all of your tea party planning endeavors meet with success!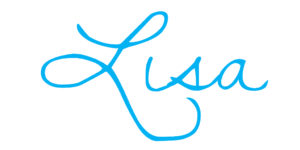 Lisa Mitchell is a wife, mom, and school librarian who likes to host tea parties and other functions. When the weather allows, she enjoys entertaining outdoors on the grounds of her family's small Pacific Northwest farm. To learn more about what this website has to offer, click on over to the Welcome page.
Like this post? Please give it a share! =)