Learn the basics of making crock pot mulled cider wassail in this easy recipe that calls for simple ingredients. If you aren't familiar with mulled cider or wassail, here is some history. What is mulled cider? Mulled cider is apple cider that is heated and flavored with different spices. Common flavorings include sliced orange, cinnamon sticks, and cloves. Other fruit juices may be combined with apple cider to create a unique mulled cider mixture, as you will see in this recipe. Sometimes the mulled cider is made with alcohol, but not this recipe.
Are wassail and mulled cider the same? Yes, the terms are interchangeable. According to the Merriam-Webster dictionary, the term "wassail" is a traditional old English word meaning good health. You may have heard of or sung the English Christmas carol "Here We Come A-Wassailing" (also known as the Wassail Song). People would sometimes go visiting from house to house wishing others well, or they might go visit an orchard. Both events qualify as wassailing, and the activity is celebrated with hot wassail (mulled cider). Now that you know what wassailing means, how do you make mulled cider wassail in a crock pot? Read on for the fragrant, simple, festive recipe.
My Crock Pot Mulled Cider Wassail Backstory
Before I married into my husband's family, I had only heard of wassail in the old traditional English carol. I didn't realize that it was a hot beverage that some people still serve during the holidays. One year, when my dear mother-in-law asked me to help get the wassail ready, I was flummoxed. What would I need to do? My mind was put at ease when she produced the recipe, as well as the ingredients, and I set to work putting it all in a crockpot. There are many variations of this drink, and my version is non-alcoholic. It's the kind of recipe you can easily tweak to accommodate personal preference and the ingredients you have on hand. This hot drink is perfect for cozying up with and sharing a book with kids about snow. Here's my family's version.
***Disclaimer: This post contains affiliate links, which means I earn from qualifying purchases at no additional cost to you.*** Already know what you'd like to get from Amazon? Love to use lemons in your cooking or baking? Here's a handy way to get to the website, linked to a book with 1,000 crock pot recipes. Just click on the link, then browse around and do your shopping.
Equipment for Crock Pot Mulled Cider Wassail
The equipment needed for hot crock pot mulled cider wassail is simple. The most important item is a crock pot. In this case, the crock pot is a cook-and-carry digital, programmable, 6-quart capacity vessel. The clamps that hold the lid on come in handy if you are traveling to another location for a gathering and have assembled the crock pot mulled cider wassail ahead of time.
Another item you will need is some type of ladle for serving the hot beverage. This model has dual-sided pour spouts, which are ideal for right or left-handed servers.
If you are serving the crock pot mulled cider wassail at a tailgating party or another outdoor event, disposable hot cups with lids are nice to have on hand. These even come with protective heat sleeves for convenience, comfort, and safety.
Ingredients for Crock Pot Mulled Cider Wassail
This is the Mitchell version of crock pot wassail (mulled cider). If you have little helpers on hand to assist, they can stud the oranges with cloves. It's a fun little task that makes the mulled cider more fragrant and festive.
2 quarts apple cider
2 cups orange juice
1 cup lemonade
1 1/2 cups pineapple juice
4 to 6 whole cloves
Sugar or honey to taste
3 small oranges
More cloves (to stud the oranges, if desired)
Directions for Crock Pot Mulled Cider Wassail
Combine all ingredients in a crock pot. Before putting in the oranges, stud them with more cloves, if desired, then float them in the wassail. Serve hot.
Crock Pot Mulled Cider Wassail Recipe
Serve this hot, fruity, non-alcoholic beverage straight from the crockpot to make any occasion a festive one.
Ingredients
2

quarts

apple cider

2

cups

orange juice

1

cup

lemonade

1½

cups

pineapple juice

4-6

whole

cloves

1

teaspoon

sugar or honey

more or less to taste

3

small

oranges

20-30

whole

cloves

optional, to stud the oranges
Instructions
Combine all ingredients in a crockpot.

Before putting in the oranges, stud them with more cloves, if desired, then float them in the wassail.
Additional Wassail Variations
Wassail is basically just hot fruit juice with some cloves added in. You can use pretty much any fruit juice combination that you think might be tasty. Here are some other crock pot mulled cider wassail variations you could try.
Apple Cranberry Crock Pot Mulled Cider Wassail
Recently, I served a version that just had apple-cranberry juice with some orange slices floating around in it. The key is to have a bit of tartness in with the sweetness. One great side benefit of having some wassail heating in your crockpot or on your stovetop is that it adds a festive fragrance to the air.
Apple Juice Crock Pot Wassail
Can you use apple juice instead of apple cider? Yes, of course. What is the difference between apple cider and apple juice is that apple cider is often fresh, unfiltered and/or unpasteurized. We used to press fresh apples in an apple press and keep the plastic jugs of juice in the freezer. Technically, we were making apple cider, not apple juice. Apple juice is usually filtered, pasteurized, sweeter, and has a longer shelf life. If you use apple juice in place of the apple cider in this crock pot wassail recipe, you may not need to add sugar or honey.
Questions About Crock Pot Mulled Cider Wassail
How long will mulled cider keep? For best quality, use any leftover wassail within 3-4 days. It may be stored in the refrigerator, then reheated in a crock pot or on a stovetop over low heat. The mulled cider wassail may also be warmed in the microwave for 1-2 minutes.
How do you keep mulled apple cider warm at a party? The beauty of this crock pot mulled cider wassail recipe is that you can make it in a crock pot, then keep it warm in the crock pot throughout the duration of the gathering. It is often best to turn the heat to high before the party starts, then turn the heat level down to warm once guests arrive.
What Goes Well With Crock Pot Mulled Cider Wassail?
What do you eat with mulled cider? Dishes that complement hot wassail include anything with cinnamon, such as cinnamon sugar-coated doughnuts. Pancakes, cheese dishes such as raclette, and many desserts pair well with mulled cider. Rhubarb blueberry coffee cake would be an excellent choice, as well as oatmeal cinnamon apple crisp or blueberry rhubarb crisp. Handheld desserts such as gingersnaps, buttery cinnamon shortbread cookies, or blueberry hand pies would make delicious take-along treats for a casual, outdoor wassail gathering. If you are hosting an afternoon holiday tea party, mulled cider wassail would make an appealing alternative hot beverage choice for any non-tea drinkers. Hot wassail would be delicious served alongside orange chocolate or white chocolate raspberry scones.
Do You Have a Favorite Version of Mulled Cider Wassail?
Is there a traditional wassail recipe in your family? If it's not a secret, I'd love to have you share it below. I'm always looking for new variations.
Hosting a Holiday Gathering? Get Organized with a Planner
If you love the lemon theme, check out this lemony undated monthly planner. Since it's undated, you can download and print it again and again, year after year. Get lemon-themed inspiration every day when you organize and plan in this eye-catching printable.
More Party Planning Inspiration
It's always nice to have a plan when it comes to meals and parties. If you're looking for a way to get more organized with your meal or party-planning efforts, I've got something for you. Free, editable meal planners! The templates can be used over and over, as often as you need them. You can make as many duplicates as you like, and you'll be able to save old party food plans for future reference. I hope it simplifies things for you.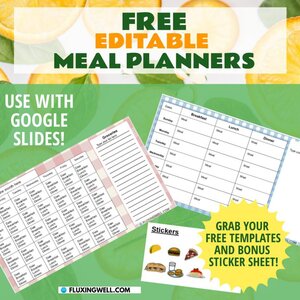 Have fun serving crock pot mulled cider wassail. May all of your gatherings be warm and festive!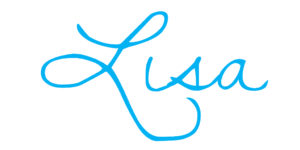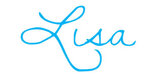 Like this post? Please give it a share! =)