Looking for the perfect spring pea salad? This easy ham and pea salad recipe is just the thing. I had never heard of ham and pea salad until we were traveling in rural Oregon and stopped in the town of Fossil for lunch. Fossil is a little town known for its fossil beds. In fact, I had traveled there years before on a field trip to dig for fossils with my youngest son. The fossil bed is located right next to the high school football field. Fossil is a great place, but it was a Sunday, and the only eatery open was a cute location called Sally Foods LLC. We ended up getting a little container of ham and pea salad with some cookies. They were all delicious.
It was a hot, dry day. The chilled ham and pea salad with mayo and some cheddar cheese chunks was amazingly refreshing. When we returned from our travels, I set out to create a ham and pea salad of my own, trying to replicate what we had tasted. This is my ham and pea salad recipe. I tried a few different variations, which I'll share with you as well. If you are looking for a salad with ham to use up some leftovers, this is a great option. Here's how to make pea salad with ham!
Ingredients
1 12-ounce package frozen peas
1 cup cubed cheddar cheese
1 cup chopped ham (leftover ham is ideal, but deli sliced ham or even bacon may be used)
2 tablespoons chopped red onion or 2 chopped green onions
1/4 cup mayonnaise
1/4 cup sour cream
1/4 teaspoon salt
1/8 teaspoon pepper
1 teaspoon of dill (optional)
1 tablespoon chopped preserved lemons (optional)
Instructions
Pour the frozen peas into a bowl.
Chop up the cheese, ham, and onions.
Add to the bowl and toss ingredients together with the peas.
In a separate bowl, mix together the mayonnaise, sour cream, salt, pepper, dill, and chopped preserved lemons, if using. Add the mixture to the salad bowl and toss to mix.
Cover and chill for 4 to 24 hours. Makes 6 side-dish servings or 4 main-dish servings.
Easy Ham and Pea Salad
Easy ham and pea salad is a refreshing dish to serve with any meal. Gather the simple ingredients and have it ready in 15 minutes!
Ingredients
1

12-ounce bag

frozen peas

1

cup

cheddar cheese

cubed

1

cup

ham

chopped

2

tbsp

red onion or 2 green onions

chopped

¼

cup

mayonnaise

¼

cup

sour cream

¼

teaspoon

salt

⅛

teaspoon

pepper

1

teaspoon

dill weed

optional
Instructions
Pour the frozen peas into a bowl.

Chop up the cheese, ham, and onions and add to the bowl.

In a separate bowl, mix together the mayonnaise, sour cream, salt, pepper, and dill, if using. 

Add the mixture to the salad bowl and toss to mix.

Cover and chill for 4 to 24 hours.
A Note About the Calorie Count
The calorie count is an estimate based upon the ingredients included in the recipe. It is an estimate and will vary depending upon the ingredients you choose to use. To decrease calories, fat-free mayonnaise may be used.
Is Ham and Pea Salad a Side-Dish or a Main-Dish?
This salad is often classified as a side-dish salad. With the ham added in, I think it makes an ideal luncheon salad. In my opinion, it can be either. To me, the addition of meat makes all the difference between a side-dish and a main-dish. As far as salads with ham, this one is the best I've eaten.
Can You Substitute Canned Peas for the Frozen Peas?
The frozen peas add such a delicious, crisp coolness. I would not recommend substituting the frozen peas for canned peas. The canned peas are a little too soft. However, if you are in a pinch and only have the canned variety on hand, you can chill them first.
Chopped Ingredient Variations
There are many variations to the chopped ingredients for this ham and pea salad. Some people like to add a couple of chopped, hard-boiled eggs to the mix. When we were on our travels, I think the delicious salad we ate included chopped water chestnuts, which were satisfyingly crunchy.  Other chopped ingredient possibilities include chopped celery and chopped red pepper.
Seasoning Variation
I love curry, so I've tried this recipe with curry before, and it was delicious. Curry pairs well with sour cream, so it's an ideal spice variation for this recipe. If you are a fan of the curry sour cream combination, you might also like to read about using leftover turkey in my Easy Curried Turkey recipe post. The spices for ham and pea salad can vary with taste. It's fun to experiment!
Still More Variations
If you aren't fond of mayonnaise, you could try a green pea salad without mayo version by just using sour cream. Ham and peas with red onion added makes a great combination, but if you don't have a red onion, a sweet yellow onion would also be tasty. Some people try a black-eyed pea salad with mayo. Still others like to make pea salad with pickles. Since I have dill weed as one of the ingredients in my recipe, I can see where the dill pickles might be a terrific option. I have also heard of hard-boiled eggs being used as an ingredient. See how versatile this salad is?
What Goes Well with Ham and Pea Salad
Since some use this as a side dish, here are some winning combinations if you choose to serve ham and pea salad as an accompaniment to a main dish. Ham and pea salad goes well with hamburgers, chicken, and steak. This salad would be delicious with fish as a main course.
If you decide to use ham and pea salad as a main dish for lunch, warm rolls would compliment this dish nicely. You could also serve other salads. In the heat of summer, a fruit salad would be very refreshing alongside this ham and pea salad recipe. Keeping with the fruit theme, you could serve an Easy Blueberry Cobbler to round out the meal.
Other Recipes You Might Enjoy
I have grown to appreciate leftovers. I'm also a big fan of cooking a large quantity of meat and freezing it. Although I usually have leftover ham after Easter, I sometimes cook a big ham at other times of the year as well. I chop or slice the leftover meat and put it into freezer bags for use in quick recipes like this one. If you need another idea for using leftover ham, you might want to check out Easy Ham and Potato Hash. For other side-dish salad recipes, see my posts called Special Side Dish: Crowd-Pleasing Seafood Salad and Delicious Berry Mandarin Tossed Salad. If you like serving salads as a main dish, here are some more ideas:
Is Easy Ham and Pea Salad Calling Your Name?
Do you now have a craving for easy ham and pea salad? It's such a refreshing dish on a hot day. Do you have any favorite refreshing dishes to serve when the weather gets warm? If you do, I'd appreciate knowing about them. I always like getting new ideas.
If you like what you've read today, please consider subscribing and becoming part of the Fluxing Well tribe. You will receive fresh ideas every week, plus access to a library of free printable resources, including a free cookbook filled with the best easy recipes from the Fluxing Well website.
If you would like even more recipe ideas, consider following my Easy Recipes board on Pinterest. Have a fabulous day, and I hope you get to enjoy this easy ham and pea salad recipe.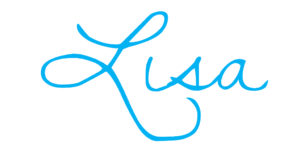 Related Posts Detailing Other Easy Meals You Might Like: