Find the perfect gift for any gardener with this extensive list of creative gifts for gardeners. Whether the person is a beginner gardener, a veteran gardener, or somewhere in between, this list has something for everyone. Have you ever asked, "What should I get my gardener for her birthday?" This list is for you. Keep it handy to use as a reference for Christmas gifts for gardeners, Mother's Day gifts for gardeners, Father's Day gifts for gardeners, birthdays or any other day. No matter your budget, the options are many. You can even give this to your favorite gardener to use as a wish list. Get some great ideas for what to get a gardener who has everything right here. The list is divided into sections and categories for your convenience. Have fun browsing this list of creative gifts for the gardeners in your life!
Common Questions of Those Seeking Unique Garden Gifts
If you have a gardener in your life, you might have found yourself asking questions like: What should I get a gardener that has everything? What should I get for a serious gardener? What do you buy a male gardener? What do gardeners always need? This list offers answers to those questions and more. Many of the unique gifts for gardeners on this list are suitable for male and female gardeners. In addition to gardening gifts for men, there are gardening gifts for gardeners who have everything. Compiling this list was so much fun, it was difficult to stop at 50. A bend-proof garden trowel? Yes, please!
***Disclaimer: This post contains affiliate links, which means as an Amazon Associate I earn from qualifying purchases at no additional cost to you.*** Already know what you'd like to get from Amazon? Here's a handy way to get to the website, linked to one of my favorite specialty garden books. Just click on the link, then browse around and do your shopping.
Creative Gardening Gifts for Beginner Gardeners
What should a beginner gardener grow? How do you know what to get someone who wants to start gardening? Here are some ideas to get you thinking.
Creative Gardening Gifts: Garden Boots for Men and Women
Creative Gardening Gifts: Garden Gloves for Men and Women
| | |
| --- | --- |
| Rose Pruning Gloves | Prune roses painlessly with these elbow-length, breathable leather, puncture-resistant yet flexible protective gloves. |
| Waterproof Gardening Gloves | If you have to garden during inclement weather, these waterproof, thornproof gloves are what you want. |
| Floral Print Gardening Gloves | Go through multiple pairs of gloves in a season? This pack of four pretty floral gloves has you covered. |
| Gardening Gloves with Claws for Digging (Multipack) | These garden gloves with claws are perfect for digging. They look quite fierce! This pack includes 2 pairs of clawed gloves and 2 pairs of breathable, all-purpose gloves. |
| Sturdy, All-Purpose Gardening Gloves | Durable, breathable, comfortable, flexible and fashionable, these gloves have a wide range of uses. |
Creative Gardening Gifts: Watering Tools
| | |
| --- | --- |
| Watering Can for Indoor Plants | Sleek, compact, and stylish, this see-through watering can with a removable stainless steel spout has a measuring scale on the side for easily checking the water level. |
| Watering Can for Outdoor Plants | Unique and colorful, this .6-gallon capacity watering can is funtional as well as an attractive piece of garden decor. |
| Large Capacity Watering Can | This 2-gallon floral-motif watering can is made with heavy-duty plastic and has a removable shower head. |
| 10-Pattern Front Trigger Watering Wand | Control the direction of the water with the ratcheting head, adjust the flow with a fireman grip lever, and reach high-level plants with this 36-inch long versatile watering wand. |
| Extra Long Heavy Duty Garden Hose | Cover a lot of distance with this durable 100-foot-long heavy duty hose with crush-proof couplings. |
| Slow-Release Tree Watering Ring Bags | Save watering time with this set of 15-gallon capacity watering bags designed to fit around a tree trunk and release water over a 5-8 hour period. |
Is your favorite gardener into watering efficiently? Check out this list of best watering wands. There are many to choose from to satisfy many garden watering needs.
Creative Gardening Gifts: Weeding Tools
| | |
| --- | --- |
| Hoe and Cultivator Hand Tiller | With heavy-duty construction and a rubber grip handle, this double-sided tool is comfortable and functional. |
| Portable Garden Kneeler and Seat with 2 Tool Pockets | Weed in comfort and get an assist when rising with this sturdy 330-pound capacity foldable cushioned garden kneeler/seat. |
| Stand-Up Weeder | Weed without having to bend when you use this 34-inch long, 5-clawed, anti-rust steel weed grabber with a comfort foam grip. |
| Cape Cod Weeder Hand Weeding Tool | Uniquely designed to pull weeds easily, this 14-inch, hardwood-handled classic has a stainless steel blade and neck for sturdy, successful hand weeding. |
| Dutch Hoe | This heavy-duty, yet lightweight ash-handled spade is designed with a polished, stainless steel tapered tip for easy cleaning. |
Creative Gardening Gifts: Planting Tools
| | |
| --- | --- |
| Bend-Proof Garden Trowel | Yes, you read that right! This heavy duty, oversized stainless steel hand trowel with an ergonomic grip has a LIFETIME GUARANTEE against bending. |
| Garden Stool With Wheels | With a weight capacity of 300 pounds, this durable, steel-framed rolling garden seat rotates 360 degrees for flexible mobility even on rough terrain. |
| Long Handle Bulb Planter | Plant bulbs quickly with this heavy duty chrome-plated steel 38-inch long bulb planter with a non-slip footplate. |
| Seedling Transplanter | Plant seedings without bending over with this 37.4-inch long stainless steel tool that digs a hole and plants a seedling with the pull of a trigger. |
| Garden Push Seeder | Accommodate up to 20 different seed varieties at one time with this durable. steel-framed rolling seed planter. |
Creative Gardening Gifts: Unique Garden Outerwear
| | |
| --- | --- |
| Gardening Folding Umbrella Hat | 36 inches in diameter, this foldable rain/sun hat has an adjustible headband and fastens under the chin with a lanyard. |
| Waterproof Floral Print Rain Jacket | Work in the garden or run errands in this stylish, colorful yellow jacket decorated with a floral motif. |
| Head Net Hat | Perfect for those who are extermely bothered by bugs, this hat provides sun protection and water protection as well. |
| Super Wide Brim Sun Hat | Get complete UV ray protection for your face, ears, and neck with this lightweight nylon hat with a 5.5-inch brim all the way around. One size fits most. |
Need to do a lot of gardening in inclement weather? Have a look at this list of what to wear for gardening in any weather. After planting 600 fir tree seedlings on a wet, rainy February day, these items are must-haves for me!
Creative Gardening Gifts: Unique Garden Containers and Decor
| | |
| --- | --- |
| Fairy Garden Planter | Only 6.7 inches across at the top and 6.3 inches high, this cute, tiny fairy garden planter is ideal for small plants like succulents. |
| Wooden Elevated Planter with Lockable Wheels | This 32-inch tall mobile garden bed is 48 inches wide and 23.35 inches deep. It contains a bed liner with 4 drainage holes and may be moved easily from sun to shade. |
| Solar Hummingbird Wind Chimes | These lightweight, waterproof hummingbird windchimes gather solar energy during the day to produce a colorful glow at night. |
| 3-Pack Vegetable Grow Bags | Plant root vegetables like potatoes or carrots in these moisture-proof, breathable fabric bags and watch the plants develop below the dirt with a unique side-window design. |
| Hand-Blown Glass Hummingbird Feeder | Each individually-blown, hand-finished feeder contains five feeding ports and unscrews from the base for easy cleaning. |
Creative Gardening Gifts: Specialty Garden Books
No Money to Buy a Creative Gardening Gift? No Problem! Try a DIY!
If you're on a tight budget, consider making a DIY garden gift for your favorite gardener. Create a unique DIY garden stepping stone with inexpensive materials you can find around the house. Design a one-of-a-kind greeting card with pressed flowers. If you enjoy origami or want to learn an easy origami project, try making an easy origami paper flower greeting card. Get a FREE printable garden planner and put it in a 3-ring binder for a special, inexpensive gift. There are many possibilities for budget-minded gift-givers. The gifts you can make are not only fun gifts for gardeners but meaningful as well.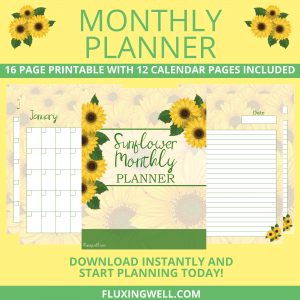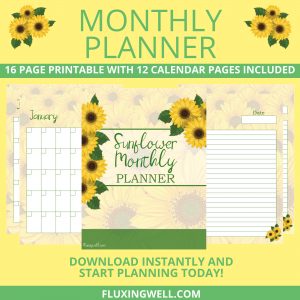 Are You Now Filled with an Abundance of Creative Gardening Gift Ideas?
I hope this has given you some great, unique garden gift ideas for the gardener in your life. If there is something you would like to see added to the list, please let me know. Happy creative garden gift-giving!