Learn how to make an online free garden planner you can use again and again. It's simple when you create your free garden planner template in Google Slides. No time to make your own? I've got you covered. Design your vegetable garden or flower garden layout using free design tools. Use the garden planner template exclusively online, or print out as many copies as you need. Are you asking yourself, "How can I make a garden online for free?" You're in the right place. Read on for the step-by-step instructions and begin designing a garden layout for free.
The Free Garden Planner Template Backstory
Years ago when we designed our vegetable garden plot (which is now a flower garden plot as well), the trees on the southern end of the garden were a lot smaller. Now that they have grown, we need to do a garden plot redesign. We are planning to extend the garden plot further to the east, and let the lower, southern end of the garden go back to pasture grass. This interactive online garden planner will definitely be put to use.
***Disclaimer: This post contains affiliate links, which means as an Amazon Associate I earn from qualifying purchases at no additional cost to you.*** Already know what you'd like to get from Amazon? Here's a handy way to get to the website, linked to one of my favorite specialty garden books. Just click on the link, then browse around and do your shopping.
Creating the Garden Planner Template in Google Slides
First, you need to open up Google Slides. To create the garden planner template background, insert a rectangle or square to use as your garden plot on one side of the slide. For this example and the template I created, I chose a square. Size the shape to fit your needs. I put the words "My Garden Plan" above the square, then I placed some labeling words on the other side of the slide. You could place the word "Flowers", or "Vegetables", or even "Plants".
Saving the Garden Plot as a Background Image
You don't want the border of your garden planner template to move around when you are dragging an object onto it, so you need to save the garden plot/workspace as a background image. To do that, you will need to go to File, then Download, and download the slide you created as a JPEG image or a PNG image. The PNG image is a larger file size but the image is a bit sharper. Once the image is downloaded, create a new blank slide and upload the garden workspace image as a background by going to Insert, then Image, then Upload from computer.
Adding the Images or Words
Once you have the background of your garden planner template set, you can begin searching for objects to add to your digital garden layout for free. Images are easy to add by searching in Google from within the Google Slides platform. In Google Slides, go to Insert, then Image, then Search the Web. I often type in the word "clipart" along with the item I'm searching for. You could use photos instead of clipart, if you prefer. Once you find an image you like, just insert it in your image area on your garden planner template. If you like, you may use words instead of images, or a combination of both. Resize the images to fit your garden planner template workspace. Sometimes I like to copy and stack duplicate images so I can have more than one available to insert in my free digital garden planner.
Set Up and Design
If you wish to use a grid, just go to Insert, Image, then do a search for a grid you like. You can crop the grid to fit the dimensions of your garden plot. To make sure that your plants end up on top of the grid when you drag them over, go to Arrange, then Order, then Send to Back. Drag clipart images of plants over to the grid. It may be easier for you to work with the garden planner template if you zoom in for a larger view. Continue to arrange your clipart or words as needed. Here's a quick video to show you the steps.
The nice thing is, Google Slides will save your work as you go along. If you need to change something, you can always click the Undo arrow or even go to File and go back to a previous version by viewing Version History. Once you are satisfied with your garden design and layout, you can create a printable version of your plan, if you wish.
Free Template
Going to give this free online garden planner a try? I hope you have found this post to be informative and useful. One of the best things about this free garden planner template is that you can make as many copies as you like. You can customize it to fit your needs, and once you have designed it, you can use it over and over. If you are short on time and would like a free, premade garden planner template, I have one ready!
It's fully customizable when you make your own copy and includes two editable chart pages for noting planting specifications. Lists of popular vegetable garden plants are included, as well as lists of herbs and flowers. Add in your own list of plants, and design the garden layout of your dreams today!
Need Some Ideas About What to Plant?
Now that our boys are grown, we don't eat as much garden produce as we used to. I often found myself falling down on the job when it came to harvesting, so I decided to plant more flowers in our seasonal garden plot. I'm a big fan of dahlias, so a large part of the northern end of our garden plot is now planted with dahlias every year. If you would like to learn more about how to plant and care for these fabulous flowers, head on over to my comprehensive dahlia planting guide. If you are looking for some easy-care, deer-resistant plants to use around the edge of your garden plot, old garden roses are a terrific option. For some ideas about low-maintenance perennials that will give pleasure year after year, check out my best easy-care perennial ideas. Into simple garden do-it-yourself projects? Have a look at my post about making a simple pole bean tower you can use year after year.
Organize Your Garden Tasks with a Free Garden Planner Notebook
As a result of needing to keep track of garden tasks throughout the year, I decided to begin a garden planner notebook. It has a page for each month, along with notes pages. If a garden planner notebook seems like a good idea to you, good news! You can get it here!
Have a wonderful week, and have fun designing your garden with this free digital online garden planner idea!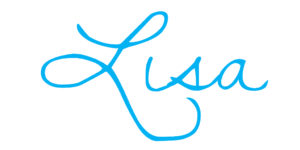 Lisa Mitchell is a wife, mom, and school librarian who likes to grow fruit, vegetables, and flowers on her family's small Pacific Northwest farm. To learn more about what this website has to offer, click on over to the Welcome page.
Like what you read here? Please give it a share!