Redlands, California has a lot to offer visitors. Learn about what to do in Redlands, where to eat, and where to stay in this interesting Southern California destination. I've now visited this charming location multiple times and have quite a long list of favorite things to do in Redlands. Add Redlands to your California travel bucket list and plan your trip with these essential tips.
Pleasantly Surprised by the Attractions in Redlands
When our son and his wife relocated to the Redlands area of southern California last year to attend school, we weren't sure what to expect. Our family had spent time visiting Southern California's amusement parks and had driven along the coast visiting various destinations. Although our travels had taken us to some wonderful places, they were usually quite packed with people. Would life in busy southern California be constant, crazy, crowded chaos? Would it be depressing, with concrete everywhere and little fresh air? Used to a rural environment, we wondered (perhaps selfishly) if Redlands would be an enjoyable travel destination for us to visit. Imagine our surprise when we discovered all of the fun things to do in Redlands, California!
Arriving in the Redlands Area
Our first taste of life in southern California was not promising. My husband and I were helping our kids move and had driven south from Idaho into a huge, hot, sweaty traffic jam outside of Victorville, California. The temperature was 108 degrees, and we still had to unload all of the furniture. We had pretty low expectations when we finally exited the freeway. After stopping by the student housing office, we were stunned when we pulled up in front of a cute vintage dwelling on a quiet side street. Was that a grapefruit tree growing outside of their doorway on the second floor? I won't go into the details of the debacle of getting their new couch inside of their apartment. Just know that after the furniture was moved in, we were ready to relax. Just what is Redlands, California known for? We were about to find out.
***Disclaimer: This post contains affiliate links, which means as an Amazon Associate I earn from qualifying purchases at no additional cost to you.*** Already know what you'd like to get from Amazon? Read about the history of Redlands in this interesting memoir, or click on the link, then browse around and do your shopping.
Eateries in Redlands
Downtown Redlands was a pleasant surprise. Quaint buildings lined State Street like sentinels from a bygone era. Tiny twinkle lights blinked in the trees, and a gentle breeze was softly stirring the leaves in the early evening air. People were smiling as they strolled up and down the sidewalks. This is definitely not chaotic I thought to myself. We enjoyed a relaxing, delicious dinner at The Gourmet Pizza Shoppe.
Another fabulous downtown Redlands eatery is Darby's. We had the opportunity to eat lunch there on a different day, and the options were delicious. Feeling hungry, we ordered the onion rings as an appetizer, and they were amazing. I liked the onion rings so much I substituted them for the fries in my order of fish and chips. Darby's onion rings are now on my food addictions list! Other items people in my party ordered were the Baja fish tacos and the chipotle ranch steak burrito. Everyone raved about their choice, so we will definitely be making a return visit.
You have probably guessed by now that one of our main activities when visiting Redlands is eating. We do enjoy trying new places that have been recommended to us. Eureka Burger serves gourmet burgers with locally-sourced accompaniments. Thai Spoon Cafe serves excellent Thai food. The spiciness level can be adjusted to fit a customer's preference. I highly recommend the pineapple curry with shrimp, as well as the Panang curry. Delicious!
Nick's Burgers has the most amazing zucchini fries on the planet. (Or at least the best I've ever tasted.) Located between Redlands and Loma Linda, it's a zucchini fry lover's paradise.
Craving Something Sweet in Redlands?
While downtown, we noticed a lot of people were cradling decadent-looking ice cream cones like precious treasures. We followed the ice-cream-cone-people-trail to Nicho's. The selection of flavors was amazing, each one house-made and ready to be savored. I spied my favorite, pistachio, and I was set.
If you are looking for something sweet and it's too early in the day for ice cream, Carolyn's Cafe has got you covered. The coffee cake is out of this world. Served as a side along the many popular entrees, just look at that melting butter on top.
Who needs dessert when there is something like this on the menu? If you decide to pay a visit to Carolyn's Cafe, reserve ahead of time through Yelp. The restaurant is not located downtown, but in a shopping area on Brookside Boulevard. Be prepared to be amazed.
Fantastic Historical Discoveries in Redlands
Now that we've returned to Redlands a few times, we've developed a list of favorite landmarks. On one memorable visit, a kindly librarian allowed us into the tower of the historical A.K. Smiley Public Library.
Filled with architectural details from the late 1800s, the children's book room even houses a collection of signed Norman Rockwell lithographs. The scenes depict different events from the Mark Twain classic, Tom Sawyer. I could write an entire blog post about the library itself, and maybe I will sometime. For more photos of this incredible learning space, you could view the photos in my Instagram post.
South of the library is the Lincoln Memorial Shrine, which commemorates the life of Abraham Lincoln. The collection of artwork and artifacts has been carefully curated. The museum provides visitors the opportunity to learn about Abraham Lincoln's life and the time in which he lived. Artifacts include life and death masks of Abraham Lincoln as well as an original Norman Rockwell painting. Best of all, admission is free! Put this gem on your list of places to visit if you ever make the journey to Redlands.
We also visited the historical U.S. Post Office and Museum, which first began operating in 1934. The building is open Monday through Friday, 8:00-4:30, during regular post office hours. Artifacts and displays are located in rooms on the main floor.
Antique-Hunter's Paradise
I am a sucker for vintage Pyrex and cloche-style hats, among other things. Imagine my delight when we stumbled upon the amazing Redlands Galleria. Oh my goodness! There are three levels of antiques to explore with dozens of different vendors in nicely arranged spaces.
This is the kind of place I love, with a variety of antiques large enough to please every member of the group you are with. No matter what you collect, chances are quite good there is something of interest to you here in this reasonably-priced, magnificent treasure trove.
Other places to shop in Redlands include the Frugal Frigate children's bookstore, kith + kissui (an awesome mom and baby store), the Redlands Antique Auction, and the Downtown Market Night. Held every Thursday night from 6:00-9:00 PM year-round (except on holidays), this weekly event has become a favorite Redlands tradition.
If you are into vintage garden decor, Back in Time Antiques might have just what you're looking for. The spacious store offers a wide variety of treasures from multiple vendors and is well worth a visit, especially if you are looking for outdoor vintage items for your garden.
Stunning Architecture in Redlands
The varied architectural styles on display as we drove through the neighborhoods of Redlands was stunning. Olive Avenue, Cajon Street, and Highland Avenue were some of the memorable streets we discovered. One of the most impressive homes, Kimberly Crest, is also a museum. The grandeur of the structure was amazing, although we had to admire it from afar. Had it been open, we definitely would have taken a tour.
If you're looking for a quiet place to relax while exploring these historic neighborhoods, check out the Olive Avenue Market. Grab a cup of coffee or choose something from the menu filled with items made from farm-fresh ingredients. You can also choose from the specialty foods displayed, boutique-style, in the nearly one-hundred-year-old store.
If you are looking for a gift unique to Redlands, the Olive Avenue Market sells canvas shopping bags imprinted with an image of the market. I bought a few to fill with goodies.
What About the Beach?
Since Redlands is not right on the beach, we needed to find an enjoyable beach town to visit. Guess what? We found the perfect place. Read about our fabulous visit to Carlsbad.
Return Visits Build on the Enjoyment Factor
We returned just recently to revisit some of our favorite places in Redlands. Nicho's had added some new flavors, and I found myself adding a scoop of Mexican cake ice cream to my traditional pistachio.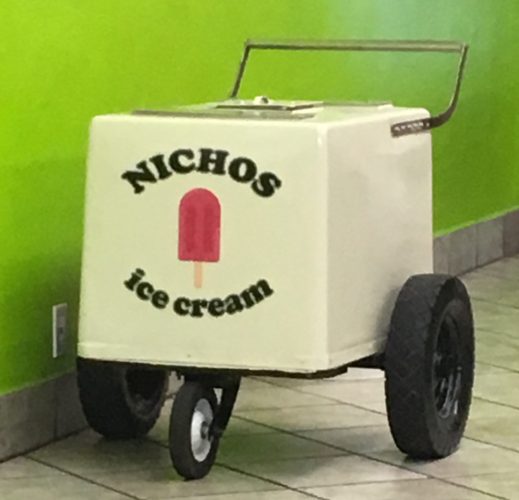 We always enjoy giving this family-run establishment our business. How fortunate we were to have found them in two locations on the Saturday of our visit. Not only were they scooping up a storm at their store on State Street, but they were also serving up smiles at the Redlands Farmers Market.
Need a delicious cup of coffee or a gourmet breakfast pizza? Bricks and Birch is the place you want to be. Located on a quaint corner of downtown Redlands, the decor is a delightful mix of modern and vintage styles.
We also enjoyed revisiting the colorful umbrella-decorated Orange Street Alley. Although we didn't have time to stop by another one of our favorite eateries, Cheesewalla, we smiled as we reminisced about their deliciously cheesy (in a good way) menu.
University of Redlands
During our most recent visit, we toured the grounds of the University of Redlands. School was out for the summer, so the lovely campus was ours to explore without any crowds. We spent time walking through the gardens near the historic administration building. Tables and chairs are located there if you are looking for a beautiful place to have a picnic lunch.
Hiking Trails Near Redlands
You do not have to go far to find a variety of hiking trails to explore when you are visiting Redlands. Located in between Redlands and neighboring Loma Linda is the Hulda Crooks Park. This marvelous system of trails is a hiking wonder for families and serious enthusiasts. It's also a mountain biker's paradise. We didn't plan to hike to the top of a ridge, but we found ourselves there and the view was amazing. Here is a view looking north towards Redlands and Loma Linda.
Other Fun Things to do in Redlands
If you visit during the summer, you might be able to catch a free concert at the Redlands Bowl. At the San Bernardino County Museum, you could join in on some stargazing, tour gardens, or see archeological artifacts. For more warm-weather fun, check out the Splash Kingdom Water Park. In the mood for knocking down some pins? Empire Bowl has what you're looking for. (Check websites for current updates.)
Getting to Redlands
Redlands can be reached easily by driving east from Los Angeles on Interstate 10. If you are flying, the Ontario International Airport is where you want to land. It's a lot less crowded than LAX. Security lines have always been short, and the rental car lots are just a short shuttle ride away.
Staying in Redlands
Where is the best place for a stay in Redlands? Dynasty Suites Redlands is a favorite of ours. It has a pool, hot tub, and a lovely garden courtyard. Breakfast (included in your stay) may be enjoyed in the sunny, cheerful, clean breakfast room. The rooms are reasonably-priced, and there are places to eat nearby. Other lodgings we like include the Ayres Hotel Redlands and the Holiday Inn Express & Suites in nearby Loma Linda.
Is a Visit to Redlands in Your Future?
So, what is there to do in Redlands, California? Plenty! What's not to love about this historically-rich, citrus-growing community? Might you pay a visit to Redlands sometime in the future?
More Western Travel Ideas
If you are looking for other western travel destinations, here are some ideas for you. Find scenic wonders on a trip to Wallowa Lake in Oregon. Explore the northern Oregon coast or the historic beach town of Newport. Get some fun thrills at Silverwood Theme Park in northern Idaho, or tour Belleview, a quaint Idaho town. Iconic Timberline Lodge and the Oregon Garden Resort are essential Oregon travel destinations. Journey into Montana to see breathtaking vistas at Glacier National Park. Feeling inspired to plan a trip?
The Essential Handbag
When traveling in cities, train stations, bus stations, airports, or wherever there are crowds, a secure handbag that will confound would-be thieves is a must. My favorite travel handbag has been with me inside Buckingham Palace, the Vatican, the Louvre, and to Redlands, California. It's the Travelon Anti-Theft Cross-Body Bucket Bag, and I have witnessed firsthand its effectiveness.
When traveling to Redlands, I wasn't as worried about theft. I did appreciate the roomy side pockets for water bottles. This amazing handbag has traveled to more places than I have, as it has been borrowed. My mom has the same handbag in brown, and her bag was put to the test while traveling on the Paris Metro, where she thwarted some would-be thieves.
Did the pickpockets give up because of the security features such as the locking zippers or the slash-resistant cable inside the shoulder strap? Theft happens, and the Travelon bag is the best way I know to be prepared. The main compartment is roomy (I fit an iPad in it) and the side mesh pockets are perfect for an umbrella or, as previously noted, a water bottle or two. A small compartment has RFID-blocking organization spots for credit cards and a passport. I could go on and on. It's a phenomenal bag, and I hope to take many more trips with it.
Other Travel Essentials
Keep track of all of your belongings (even your kids) with Apple air tags. These handy devices come with a battery and are even water-resistant. Just use a simple one-step process to connect the tag to your iPhone or iPad, then use the Find My app to locate your item. Get a 4-pack and use for tracking luggage, pets, and more.
Whether you are camping or staying in a hotel, be safe with a portable carbon monoxide detector. This one has an AC-adaptor with battery backup. It's only 2.75 by 1.5 by 4.5 inches, and could save your life.
My Opinion of Southern California Changed
I must let you know that my opinion of southern California life has undergone a revision. Of course, there are still many crowded, busy areas. However, there are also places like Redlands, which serve as a calm oasis amidst the busyness. Maybe you have a favorite southern California community you would like to let us know about. I'll be visiting southern California frequently over the next few years, Lord willing, and I'd love to learn about some more places to explore.
Never Overpay for Flights Again
That is the motto of Scott's Cheap Flights. If you want to get in on amazing deals to incredible destinations like Southern California or anywhere else in the world, sign up for free flight alerts. You can save up to 90%. Try a favorite travel trick and book a flight to an interesting destination, then find all of the great reasons to visit that locale.
Avoid Overpacking
Do you want to avoid overpacking on your next trip? Never check a bag again when you use this Capsule Wardrobe Packing List.
It's digital, customizable, printable, and FREE to subscribers of the Fluxing Well site. Have a fantastic week, and may you have many happy travel experiences, in person or vicariously through reliving the experiences of others.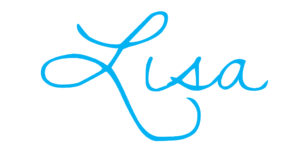 Lisa Mitchell is a wife, mom, and school librarian who likes to grow fruit, herbs, vegetables, and flowers on her family's small Pacific Northwest farm. To learn more about what this website has to offer travelers, click on over to the Travel page.
Like what you read here? Please give it a share!