Plan a trip to the northern Oregon coast using this as your guide. Learn about the places to see, stay, eat, and shop along the northern Oregon coast, from Tillamook to Astoria. As an Oregon resident for over forty years, I've visited many of these places multiple times. The northern Oregon coast is especially scenic, with many spectacular sights along the way. Gather some favorite beach accessories and join me as I take you through some of the northern Oregon coast towns, northern Oregon coast hotels, campgrounds, restaurants, and beaches.
One of the Best Things About Oregon
One of the best things about living in Oregon is the proximity to the coast. Oregon is known for its scenic coastal vistas, many of which may be seen while traveling Highway 101. Which Oregon coast town is the best? It's tough to decide. What is the prettiest part of the Oregon coast? It's tough to choose. Maybe you'll get the chance to visit each of these places so you can decide for yourself.
Getting to the Northern Oregon Coast
From the Portland area, there are many ways to get to the northern Oregon coast. For this loop, we'll head to the coastal town of Tillamook. The most well-traveled route is to take Highway 26 west, then branch down to Highway 6 for a lovely drive filled with forested greenery. The route is approximately 73 miles.
Tillamook
One can't-miss stop in Tillamook is the Tillamook Creamery, also known as the Tillamook Cheese Factory. The creamery offers free cheese samples, a huge factory store, views into the cheese-making process, and a cafe. Indulge in some famous Tillamook ice cream while you're there!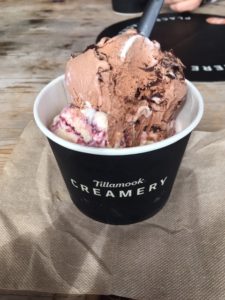 Netarts
If you have time, take an 11-minute drive off of Highway 101 to Netarts. This little town is home of the Schooner Restaurant and Lounge. My husband claims the delicious clam chowder is the best he has ever eaten. The drive is scenic, and you won't regret it. If you aren't in a hurry, take the road along the coast north through Oceanside and Cape Meares.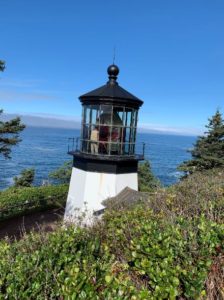 Cape Meares Lighthouse and the Octopus Tree
At the Cape Meares State Scenic Viewpoint you will find the historic Cape Meares lighthouse. Opened in 1890 the lighthouse is no longer in operation, but is open for tours. While you are there, take a little walk to the Octopus Tree, an interestingly-shaped Sitka spruce.
Garibaldi
After looping back to Highway 101, travel north to the town of Garibaldi. One of the main attractions in this little fishing village is the vintage locomotive which makes five-mile runs to the nearby coastal town of Rockaway Beach. The train operates daily from late May through September. For information about tickets, visit the Oregon Coast Scenic Railway website.
Rockaway Beach
What are the best beaches on the Oregon coast? If you travel north to the town of Rockaway Beach, you'll see one of the most expansive. In addition to being the northern stop along the Oregon Coast Scenic Railway, the town is also home to the International Police Museum. This free museum is open year-round and is a great alternative activity if the weather is crummy. For information about hours of operation, visit the museum website. If the weather is nice, take the time to visit Manhattan Beach State Recreation site. This free, day-use park provides picnic areas and a short trail to a nice, sandy beach.
Staying Overnight
By this time on your trip, you might be needing lodging for the night. Rockaway Beach provides a variety of choices. The Surfside Resort is where we stayed most recently, with our Model A Ford Club. Amenities include an indoor pool, a nice feature.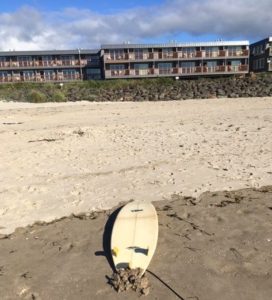 Dining in Rockaway Beach
The Sand Dollar Restaurant was where we had dinner. The food was tasty, and the ocean view was spectacular. When we visited, in September, the weather was still warm enough to enjoy the outdoor seating. For breakfast the next morning, we ate at the Cowbell Cafe, which does not have a website but does have delicious breakfast fare.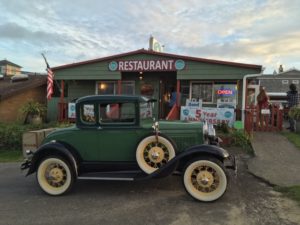 Ride the Rails out of Wheeler
If you travel north up the coast on Highway 101 about six miles you will arrive in the small hamlet of Wheeler. One recent attraction is the addition of the Oregon Coast Railriders pedal car excursion along the edge of Nehalem Bay. The round trip route north from Wheeler and back is nine miles. For more information, visit the OCRailriders website. We did not travel the route ourselves, but our friends did and had a blast.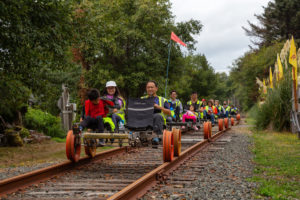 Antique Shopping Near the Old Wheeler Hotel
If you're in the mood for some antique shopping, Wheeler Station Antiques may keep you occupied for hours. Seeming to go on forever, the various rooms and vendors offer vintage gas station signs, vintage Pyrex (Yes!), and many more items. Just a few steps away is the Old Wheeler Hotel, a charming lodging which was constructed in 1920.
Camp at Nehalem Bay State Park
If you are camping, consider making reservations at Nehalem Bay State Park. There are 265 sites with electrical and water hookups, as well as a 17-site horse camp. The beach is just a short walk away over the dunes.
Enjoy Riding a Bike on Intriguing Trails
If you stay at Nehalem Bay State Park and have a bike, there are a variety of bike trails. You may decide to ride into the nearby town of Manzanita to do some shopping along Laneda Avenue. The bike trail into town is well-marked and takes you right into the heart of the downtown area.
Another great bike trail in the state park is the loop around the airstrip. This unique state park actually has an airstrip with a campsite for those who wish to fly in and camp. The loop bike trail will take riders to the shore of Nehalem Bay and a beautiful, tranquil view.
If you are feeling well-rested, take a bike ride out to the jetty. The two-mile trail, which begins in the Day Use Area, is really best-suited for walking, but we were short on time, so we rode our bikes. We had to stop a few times to push the bikes along the sandy trail, but the trip to the jetty was definitely worth the effort. We saw some elk grazing in a nearby clearing, which was a thrill.
Try a Trail Ride on Horseback
For another grand adventure, take a ride on a magnificent steed. Oregon Beach Rides offers daily excursions along the beach. Be sure to call ahead and check for availability. The rides are quite popular!
Hike Neahkanie Mountain
Before departing the Nehalem Bay/ Manzanita area, take a look at impressive Neahkahnie Mountain towering over the town to the north. Feeling energetic? Try hiking the 8-mile Neahkahnie Loop Trail, which is largely located in Oswald West State Park.
Cannon Beach
Travel north from Manzanita about 15 miles to the seaside town of Cannon Beach and you will see the iconic Haystack Rock standing watch just offshore.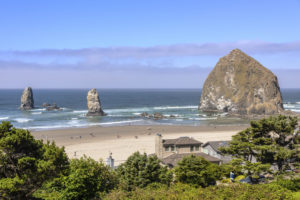 Is there a cannon on Cannon Beach? Not now, but, according to an article in the Coastal Explorer magazine, the town is so-named because of a cannon that did wash ashore in 1846. It was part of the wreckage of a ship named the USS Shark.
The area in and around Cannon Beach boasts many attractions. Tide pools and sea caves may be found along the beaches. For those wishing to keep the sand out of their shoes, many interesting shops populate the downtown area.
Seaside
Cannon Beach is often lumped together with its neighbor to the north, Seaside. About three times the size of Cannon Beach, Seaside is more touristy, in my humble opinion. Known for its beach volleyball tournaments near the heavily trafficked Promenade, the town is also the final destination for the famous Hood to Coast relay every August. Tourist attractions abound, including an indoor carousel at the Seaside Carousel Mall. The Seaside Aquarium, founded in 1937, is well worth a visit.
Step Back in Time at Historic Fort Stevens State Park
Whether you are camping or just driving through to another destination, a stop at Fort Stevens State Park is a must. First used as a military installation during the latter days of the Civil War, Fort Stevens was considered essential for the defense of the Columbia River. The historic area of the fort includes a replica of the Civil War-era earthworks, gun batteries from World Wars 1 and 2, as well as other historic buildings.
One of the highlights of a recent visit was touring the grounds in a vintage military vehicle. Tickets are available for purchase at the museum.
Intrepid explorers will enjoy exploring the underground bunkers and other remnants of active fort life through the years.
For those who bring bicycles, getting around the state park is easy. Trails are well-marked and take riders to various locations such as the beach, wildlife viewing areas, and picturesque Coffenbury Lake. Remains of 1906 wreck of the Peter Iredale, an English ship, are still visible in the sand. There are so many things to see and do at this popular state park. Campground reservations are definitely needed, usually months in advance.
Get a Break from Camping Food at this Local Eatery in Hammond
A short distance away from Fort Stevens in the town of Hammond lies an excellent eatery. It's close enough to get to on a bike ride from the fort and is the perfect spot for lunch. In our case, we were waiting for our vintage truck tour and had some extra time. We had heard about the establishment from a volunteer at the fort museum. We ordered the fish tacos at Fishmongers and we weren't disappointed. The cod was perfectly deep-fried in a delicious batter, then covered with tangy coleslaw. A touch of spicy sauce (maybe sriracha) added just the right amount of zing. All of the ingredients were nestled in a warm flour tortilla garnished by a slice of lime. So amazing! All food is served takeout-only, and there is a nice front patio with tables where you can enjoy your meal.
Astoria
After driving north on Highway 101 for about 17 miles, through the towns of Gearhart and Warrenton, you will reach the town of Astoria. Located near the mouth of the Columbia River, the town is home to many historic buildings. One of the most well-known attractions is the Astoria Column, a tower which may be climbed for a gorgeous panoramic view of the surrounding area. The parking lot is often full, so be prepared to circle around until something opens up.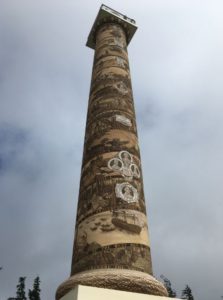 Check Out Some Amazing Fish and Chips
Journey down the hill from the Astoria Column to Bowpicker Fish and Chips. The beer-battered fish is deep-fried to perfection, served alongside a bed of fries, tartar sauce, and ketchup. There is no indoor seating. The food is served out of a converted fishing boat located on the corner of 17th and Duane Streets in Astoria. There is always a line, so be prepared to wait for a bit before placing your order.
Tour the Riverwalk Bike Trail
Burn off some calories by biking along the Riverwalk bike and walking trail along the waterfront. One end of the trail is located near the boatyard on Pier 3, and the other end is 6.4 miles away at Lagoon Road. Along the way, riders will pass near the Maritime Memorial, go underneath the famous Astoria Bridge, and view the Columbia River scenery.
Quaint shops, restaurants, and other points of interest are sprinkled throughout the trail. When should you visit the Oregon coast? Well, if you're on this trail during blackberry season, there are some inviting blackberry bushes near the east end.
Indulge in Some More Delicious Seafood
If you haven't eaten too many blackberries, you might be ready for some delicious clam chowder at the newest Mo's restaurant. It's conveniently located right on the Riverwalk. If you eat there, be sure to ask about their frequent chowder card, good at any Mo's. Mine is about half-filled, and I'm looking forward to someday earning my reward of free chowder.
Get a Nautical Education
Astoria is also home to the Columbia River Maritime Museum, which has informative exhibits depicting the harrowing bar crossing between the Columbia River and the Pacific Ocean. Coast Guard ships are often moored near the museum and may be open for ticketed tours.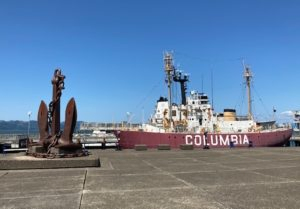 While on the waterfront, you might marvel at the span of the amazing Columbia River Bridge before head east 98 miles back to Portland on Highway 30.
Completing the Northern Oregon Coast Loop
Whew, that was some trip. Thanks for traveling along with me! I hope you enjoyed this excursion to the northern Oregon coast. If you like what you've read today, you might also like reading about scenic Glacier National Park or historic Timberline Lodge.
What to Pack for a Northern Oregon Coast Trip
The weather on the northern Oregon coast can be a bit unpredictable. Prepare for this by packing for a variety of conditions. A blustery walk on the beach can be exhilarating, and it's all the more enjoyable if you meet the elements, whether fair weatehr or foul, with the right accessories.
Boots
For the kids, any type of rubber boot will work just fine. Our boys spent a lot of time building dams and moats. The boot cuteness factor didn't matter much to them, of course. If it matters to you or your child, here are some fun ones:
Kids aren't the only ones who need rubber boots at the beach. My favorites are the ones I received for Christmas last year. They are lined with cozy neoprene and have a fun pattern on the outside, like these:
Putting them on is a snap with the handles built in to the sides. It seems silly, but when I wear my Bogs boots on the beach, I feel as though I could tromp through anything. They are comfortable, sturdy and colorful. I always make sure to save room for them in the back of the car on any of our beach outings.
Kites
One thing usually to be found on a Pacific Northwest beach trip is wind. Kite shops abound. One of my favorites is Northwest Winds Kites and Toys, located conveniently near the D River Beach Wayside in Lincoln City, Oregon. Site of the annual Lincoln City Kite Festival, the D River Beach Wayside is usually quite crowded. That's why my family and I take the extra time to drive south to Newport, Oregon, which I wrote about in a previous post. Newport also has its share of kite shops, including The Kite Company, billed as "the largest kite store on the Pacific Coast". We purchased simple beach kites in Newport years ago, and still have them.
Games
Card games are a must for any Pacific Northwest beach trip. One of our family favorites is Phase 10, which we've modified with our own house rules to speed up the playing time.
Books
When the weather turns a bit nasty, there's nothing like cuddling up with a good family read-aloud. If you can hear waves crashing in the background, all the better. One nautical-themed book I read recently, which would be perfect for a beach trip, was The Turn of the Tide, set in Astoria, Oregon. Written for upper-elementary students, the story of two cousins in a sailing race is one the whole family could enjoy together.
Another nautical-themed book, a graphic novel set in the 1800s, is Compass South. Although sharing a graphic novel aloud is a bit tricky, it could be done if everyone could see the pictures, and perhaps different readers could play different characters.
Sand Tools
Many of the beaches of the northern Oregon coast are lovely, sandy playgrounds. Hours of entertainment may be had as young budding architects and engineers design their masterpieces. Although sand castles may be made using rocks, sticks and other natural elements, sand tools provide added construction options. Here is a fun-looking set:
Sunscreen
Even though there are often clouds or rain on the shores of the Pacific Northwest, there are also some glorious days of sunshine. You know what they say: Even on cloudy days, it's wise to be protected from the sun. It's tough to keep hats on in windy weather. Also, there might be a desire to jump around in the waves. For kids and adults on the go, this might be a good sunscreen to try:
Jackets
There is a reason why some lightweight jackets are called windbreakers. They are very handy to have when out in the wind. My favorite windbreaker is a basic, lightweight black jacket. It's packable, waterproof, and a must-have on any Pacific Northwest beach trip. Here's one like it:
Other Beach Travel Essentials
Keep track of all of your belongings (even your kids) with Apple air tags. These handy devices come with a battery and are even water-resistant. Just use a simple one-step process to connect the tag to your iPhone or iPad, then use the Find My app to locate your item. Get a 4-pack and use for tracking luggage, pets, and more.
Whether you are camping or staying in a hotel, be safe with a portable carbon monoxide detector. This one has an AC-adaptor with battery backup. It's only 2.75 by 1.5 by 4.5 inches, and could save your life.
What Do You Bring on Your Beach Trips?
I am fully aware that there are beaches in other parts of the world that would require entirely different supplies than those that I've listed for a Pacific Northwest beach trip. If there are beaches near where you live, what are your favorite beach supplies? I always like learning travel tips from other locations. Packing for a trip and feel the need to be organized? Please consider subscribing to receive a free printable backwards list. Happy traveling!
The Essential Handbag
When traveling in cities, train stations, bus stations, airports, or wherever there are crowds, a secure handbag that will confound would-be thieves is a must. My favorite travel handbag has been with me inside Buckingham Palace, the Vatican, the Louvre, and to Redlands, California. It's the Travelon Anti-Theft Cross-Body Bucket Bag, and I have witnessed firsthand its effectiveness.
When visiting the northern Oregon coast, I wasn't as worried about theft. I did appreciate the roomy side pockets for water bottles. This amazing handbag has traveled to more places than I have, as it has been borrowed. My mom has the same handbag in brown, and her bag was put to the test while traveling on the Paris Metro, where she thwarted some would-be thieves.
Did the pickpockets give up because of the security features such as the locking zippers or the slash-resistant cable inside the shoulder strap? Theft happens, and the Travelon bag is the best way I know to be prepared. The main compartment is roomy (I fit an iPad in it) and the side mesh pockets are perfect for an umbrella or, as previously noted, a water bottle or two. A small compartment has RFID-blocking organization spots for credit cards and a passport. I could go on and on. It's a phenomenal bag, and I hope to take many more trips with it.
Other Northern Oregon Coast Travel Essentials
Keep track of all of your belongings (even your kids) with Apple air tags. These handy devices come with a battery and are even water-resistant. Just use a simple one-step process to connect the tag to your iPhone or iPad, then use the Find My app to locate your item. Get a 4-pack and use for tracking luggage, pets, and more.
Whether you are camping or staying in a hotel, be safe with a portable carbon monoxide detector. This one has an AC-adaptor with battery backup. It's only 2.75 by 1.5 by 4.5 inches, and could save your life.
Need More Beach Item Ideas?
Perhaps you are going to spend a few days in a beach cabin hosted by someone else. What do you get for a gift for a beach house host? Here are some great beach gift ideas for him, her, the kids, and the house.
Streamline Your Northern Oregon Coast Packing Strategy
Do you want to avoid overpacking on your next beach trip? Flying to a special beach location? For some simple travel wardrobe ideas, you can check out my post listing Wardrobe Essentials for the Savvy Traveler. Never check a bag again when you use this Capsule Wardrobe Packing List.
Wherever your journeys take you, I hope you make wonderful memories. May you have many happy visits to the northern Oregon coast!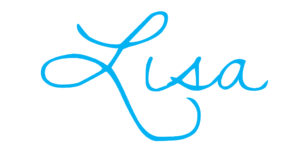 Related Posts
Lisa Mitchell is a wife, mom, school librarian, and lifelong traveler who likes to visit the Oregon coast when time allows. To learn more about what this website has to offer travelers, click on over to the Travel page.
Like what you read here? Please give it a share!