Get tips about what to bring, which rides are the best, where to stay, and where to eat in this essential guide to Silverwood Theme Park. One of northern Idaho's best-kept secrets, Silverwood Theme Park, is fantastically entertaining for families at a reasonable price. Located in the tiny town of Athol, Idaho, north of Coeur d'Alene, Silverwood is now billed as the largest theme park in the northwest. Admission also includes the expansive adjoining waterpark, Boulder Beach. Need some facts about Silverwood Theme Park and Boulder Beach? Want to learn about the Silverwood Theme Park rides? You're in the right place. When you visit, bring your swimsuits, hats, water bottles, and perhaps wagons with collapsible sides, then prepare for a day of extreme fun!
***Disclaimer: This post contains affiliate links, which means as an Amazon Associate I earn from qualifying purchases at no additional cost to you.*** Already know what you'd like to get from Amazon? Here's a link to a detailed atlas and gazetteer of Idaho, which you might need since there are a variety of ways to get to Silverwood. Just click on the link, then browse around and do your shopping.
Also, if you're going on a road trip, it's nice to have something to listen to. Audible has thousands of audiobooks and podcasts to help your time on the road be more enjoyable. Try it out for free.
Head to the Silverwood or Boulder Beach Lockers to Stash Your Stuff
Our first stop is not that exciting, but it's a necessity. You know all that stuff you brought with you? Carrying it around all day would be a drag, so head over to Boulder Beach, the water park, rent a locker, and stash your stuff. Each locker is digitized, and you determine the combination to reopen it. The lockers come in different sizes and are reasonably priced. You can return to them as many times as you need during the day. Lockers are also available near the arcade on the other side of the park, where the rides are located. If roller coasters and other rides are your priority, a locker near the arcade is your best bet.
Hop Aboard the Silverwood Railroad Train
Before the heat of the day, catch a ride on the Silverwood Train to get some perspective. The train circles around the perimeter of the park, out past the main theme park area. It departs about once every hour, staffed by costumed park employees. If it's in the station when you walk by, take the opportunity to hitch a ride. In addition to the scenery, you'll be entertained by exciting drama along the route.
Grab a Photo Op On One of the Massive Wooden Coasters
After your train ride, race over to Roller Coaster Alley. There's something about the rickety thrill of a wooden coaster. Tremors is a ride full of frenzied excitement and a fun surprise. Plan your favorite pose with your seatmate, then prepare for a quick flash of a camera near the end of the ride. The photos are available for purchase in the gift shop located at the ride's conclusion.
Race to Snag a Place in Line at Another Coaster
Another wooden coaster, Timber Terror (pictured below), is one of the iconic symbols of Silverwood. Prepare for a long line, though. Each roller coaster line can average about an hour wait during the peak summer season, but are well worth the time. Woo hoo!
Cool Off With Some Speedy Splashing on a Log Flume
By the time you finish with the wooden coasters, you might need some relief from the heat. Silverwood offers a variety of water rides guaranteed to get passengers wet. The Roaring Creek Log Flume is very relaxing until the end. Chances are quite good that you will get swamped with water after zooming down a steep slope. If you have any enemies, make sure they're not lurking around, waiting to get you with the water cannon at the end of the ride!
Thunder Canyon Tube Ride
Thunder Canyon Tube Ride provides onlookers with another chance (for a price) to soak riders with a splashy surprise explosion or high-powered squirt of water. The wetness can be so extreme that Silverwood even offers brightly colored ponchos for sale to those who wish to attempt to stay relatively dry. Getting wet on this ride is practically guaranteed.
Bumper Boats
The line for Bumper Boats is usually quite long, and there's a reason. This ride is a blast! You will literally get blasted with water as you circle around the small lake, chasing or avoiding fellow bumper boat drivers. Adding to the fun are the water cannons located around the perimeter of the lake. If the other drivers don't get you, the water cannons, manned by spectators, just might.

Dry Off with some Rapidly Moving Air
To get dried off, head back over to Coaster Alley to experience the jaw-dropping Panic Plunge. Wait time for this ride is shorter than for the wooden coasters because this ride is so brief. Plunge your way to dryness, then stagger to the next attraction.
The Shock of Aftershock
I always tell myself, "Never again!" Then the next time we visit Silverwood, guess what? I ride it again. This vertical coaster, Aftershock, has a brief wait time. You might wish it were longer. Get dragged one way up a vertical slope, pause for a moment, then plummet steeply one direction. Head up the other vertical slope, then be released to descend and scream your way to the end of the ride. Afterward, as you pull yourself together, you might realize it's time to eat.
Catch a Magic Show While You Enjoy Some Pizza
In the Theater of Illusion Pizzeria, your tastebuds will be satisfied. You will also see amazing magic tricks while you take part in your meal. It's entertaining and filling. Family-sized pizzas, personal-sized pizzas, breadsticks, pretzels, and nachos are also on the menu.
Feeding a Hungry Crew
If you have a crew of extremely ravenous teens, the best bang for your buck, in my humble opinion, is the all-you-can-eat barbeque called Chuck Wagon John's. For about $14.00, as of this writing, you get unlimited fresh fruit, green salad, potato salad, coleslaw, pulled pork, hot dogs, mac and cheese, corn on the cob, green beans, baked beans, cornbread, cookies, and a drink. Diners eat at expansive tables in covered pavilions in a park-like setting near the Tremors coaster.
Dreamy, Floaty Waterpark Fun
With your tummy now full, take a hike over to Boulder Beach. You can change into your swimsuit and relax on the Lazy River, if you like. While most people choose to float slowly along in the current, looping around and around the circuit in a lazy daze, members of my family prefer to take advantage of the current and crank the speed up a notch by opening up one of the free life-jackets and floating on their stomachs. They prefer zipping in and out of the tube traffic like motorcycles on a freeway.
Slipping and Sliding into Oblivion
If you have a need for more speed on the water, take in one of the water slides at Velocity Peak. The lifeguards do a great job of keeping riders safe and helping the line move forward. On a hot day, the speedy slide cools you right off.

Compete with Your Friends to See Who Can Slide the Fastest
You could also race each other on the Riptide Racer slides, feeling immense satisfaction if you achieve the fastest slide time in your heat. It can really bring out the competitive side in a person. So much fun!
With a Group? These Water Rides are For You
Climb up Avalanche Mountain and ride down in a giant inner tube with up to 3 adult riders (up to 5 riders if a couple are under 48 inches tall). Ricochet Rapids also allows groups of riders on a tube. Rumble Falls allows riders to go in pairs.
Surfing the Waves on the Beach
Boulder Beach boasts two wave pools, perfect for body surfing. A massive quantity of lounge chairs are available for those who would rather just spectate, and life jackets are on hand to provide some stability for little kiddos as they get jostled around by the wave action. All the while, beach tunes keep playing over the speakers to help set the mood. As the sun sinks toward the horizon, the wave machines keep turning on and off at intervals. Squeals of delight are elicited whenever the warning chime sounds, signaling the start of a new sequence of turbulent mayhem.
Catching a Few more Rides
As the afternoon wanes and cools into early evening, rush to change back into your clothes and head back over to some of the calmer, shorter rides. The lines for these rides generally move quickly. Get squished on the Scrambler, or visit carnival rides such as the Tilt-A-Whirl or the Super Roundup for a sense of nostalgia.

Snag One Last Roller Coaster Ride
The Corkscrew, which always has a rapidly moving line, is the perfect roller coaster if you want to continue the roller coaster thrills. The ride is exciting but short. You could end one thrilling Corkscrew journey, then get right back in line for another go within just a few minutes.
Antique Cars For the Patient and Slower-Paced
Another fun ride to do in the evening is the Antique Car ride. The line for this ride moves slowly, but it's a great slower-paced ride to wind things down. Little kids under 48 inches tall can still drive it they're with an adult.
One Final Gigantic Treat
Before leaving the park, stop at the Ice Creamery. You will be served the most immense heap of ice cream you have ever had. A single serving is about five scoops, served in a waffle cone, waffle bowl or regular bowl. For about $5.00 (I'm no good at figuring out the sales tax) you get about a quart of hand-scooped hard ice cream. You can choose up to three delicious flavors in a single serving. Kiddie cones are available for those with smaller appetites. Be prepared for a long line, but it's well worth the wait!
Shivering with Delight and Chilliness
Make your way out of the park, shivering with cold and delight at the tastiness of the ice cream. You might stroll back to your vehicle or over to the nearby campground if you're spending the night. Wherever you are staying, you'll have some pleasant memories to think about as you recall your exciting experiences of the day. So where can you buy Silverwood Theme Park tickets? How much does it cost to get into Silverwood Theme Park? When is Silverwood Theme Park open? For answers to these questions and many more details, visit the Silverwood Theme Park website.
In the Mood for Chills of a Different Kind?
Every October, Silverwood transforms into a creepy wonderland called Scarywood. Most of the rides still run, with some additional thrills. Timber Terror, one of the wooden roller coasters, even runs backwards! If you feel like getting seriously creeped out, venture to Scarywood, if you dare.
What Should I Bring to Silverwood Theme Park?
In addition to the items you will need for swimming, such as a towel and swimsuit, and sunscreen. You might want to bring some personal toiletry items for getting yourself ready for some more rides after swimming. Can you bring food into Silverwood? Yes, according to the official Silverwood site. You are allowed to bring a small (12x12x12 max) soft-sided cooler for snacks and water. Of course, the items you bring are dependent upon your needs. Here are a few recommendations you might want to consider.
An Amazing Expandable Neoprene Tote Bag
This neoprene tote bag can be used in its compact form or in its expanded form to carry all of your items for enjoying the waterpark. It's roomy enough to carry towels, swimsuits, sunscreen, and whatever else you need for Boulder Beach. The inside has two roomy pockets and a removable bottom liner. A mini bag is attached for keeping track of smaller items. It's the perfect tote bag for a visit to Silverwood.
The Perfect Travel Handbag
Sometimes, depending on who I am with and what we are doing, I might just stuff a few items in my pockets and race off to the rides. Other times, if I am going to be exploring Silverwood at a more leisurely pace, I take my favorite amazing travel handbag with me. It has been with me inside Buckingham Palace, the Vatican, the Louvre, and to Silverwood. It's the Travelon Anti-Theft Cross-Body Bucket Bag, and I have witnessed firsthand its effectiveness.
When traveling to Silverwood, I wasn't as worried about theft. I did appreciate the roomy side pockets for water bottles. This amazing handbag has traveled to more places than I have, as it has been borrowed. My mom has the same handbag in brown, and her bag was put to the test while traveling on the Paris Metro, where she thwarted some would-be thieves.
Did the pickpockets give up because of the security features such as the locking zippers or the slash-resistant cable inside the shoulder strap? Theft happens, and the Travelon bag is the best way I know to be prepared. The main compartment is roomy (I fit an iPad in it) and the side mesh pockets are perfect for an umbrella or, as previously noted, a water bottle or two. A small compartment has RFID-blocking organization spots for credit cards and a passport. I could go on and on. It's a phenomenal bag, and I hope to take many more trips with it.
Silverwood Theme Park Outfits
Another item I would highly recommend for Silverwood, especially if you're going on water rides like the log flume, is a waterproof windbreaker, like this one. My latest favorite jacket is black and very packable.
It can be rolled up tightly and stuffed into my Travelon handbag. (I just had to mention that handbag once again.) Be sure to get a jacket with a hood.
Since Silverwood is connected to the Boulder Beach waterpark, I take two outfits. I pack one outfit (including a swimming suit, already noted) for the waterpark in the afternoon. To start the day, I wear an outfit for the rides. In the morning when we arrive, it is usually already pretty warm. I dress in lightweight layers on top (a lightweight shirt and a packable windbreaker), shorts, and I wear comfortable walking shoes (sneakers or comfy sandals) for getting to the rides quickly. Here is a picture of some of my family members in typical Silverwood theme park outfits.
In looking through family photos from past Silverwood Theme Park visits, I realized that none of the people serious about going on rides wear hats. The hats would fly off. You could wear a hat while floating along the Lazy River at Boulder Beach if you felt the need.
Other Travel Essentials
Keep track of all of your belongings (even your kids) with Apple air tags. These handy devices come with a battery and are even water-resistant. Just use a simple one-step process to connect the tag to your iPhone or iPad, then use the Find My app to locate your item. Get a 4-pack and use for tracking luggage, pets, and more.
Whether you are camping or staying in a hotel, be safe with a portable carbon monoxide detector. This one has an AC-adaptor with battery backup. It's only 2.75 by 1.5 by 4.5 inches, and could save your life.
Nearby Lodging Options
Which hotels are near Silverwood Theme Park? The nearest place to stay when visiting Silverwood Theme Park is not a hotel, it's the Silverwood RV Park. Nearby bed and breakfast or RV establishments include the Ravenwood RV Resort, Cedar Mountain Farm, and Ponderosa Lodge Bed and Breakfast.
Restaurants Outside Silverwood Theme Park
Which restaurants are near Silverwood Theme Park? Restaurants located within a few miles of Silverwood include the Country Boy Cafe in Athol, and the Careywood Coffee Company. If you are headed to Spokane, there is a nice little McDonald's in Rathdrum, Idaho.
Which Theme Park is Your Favorite?
What about you? Do you have a favorite theme park? I'd love to read about it. I'm always looking for fun theme parks to visit.
Looking for Another Fun Idaho Travel Destination?
If you are in the mood for adventure and gorgeous scenery, travel to Idaho's Wood River Valley, home of Bellevue, Hailey, Ketchum, and Sun Valley. You can also visit beautiful Redfish Lake and ghost towns in Idaho's nearby Sawtooth region. Idaho is full of interesting and exciting travel destinations!
Free Customizable Capsule Travel Wardrobe Packing List
Are you a chronic over-packer? I was until I started using this customizable capsule wardrobe packing list. It's free to subscribers, and you can save new digital copies anytime you need to pack for a new adventure.
Wherever your journeys take you, I hope you make wonderful memories. Thanks for visiting the Fluxing Well site. Happy travels!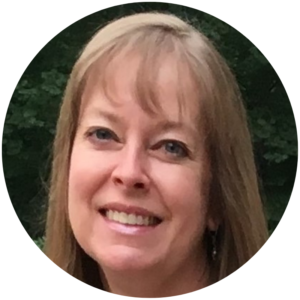 Related Posts