Get a fabulous selection of butterfly-themed party ideas right here. If you're planning a special event, be it a butterfly-themed baby shower, a delightful butterfly-themed birthday party, a butterfly-themed bridal shower or a butterfly-themed tea party, you've come to the right place. Get ready to immerse yourself in a world of vibrant colors, delicate wings, and enchanting beauty. In this comprehensive guide, we'll explore an array of captivating butterfly party ideas, from decorations and food to games and gifts, ensuring a memorable experience for everyone involved. Ready for some simple, fun butterfly party theme ideas? Read on for butterfly party ideas and inspiration!
My Butterfly Party Backstory
The flowers in our garden attract butterflies, adding color and interest to our outdoor space. The most colorful one I have seen recently is the yellow swallowtail butterfly. Here in Oregon, the yellow swallowtail is even the state insect. There are many reasons butterflies make a fun party theme. Butterflies go through an amazing transformation, and with many celebrations, that idea can tie right in. Let's get started!
***Disclaimer: This post contains affiliate links, which means I earn from qualifying purchases at no additional cost to you.*** Already know what you'd like to get from Amazon? Here's a handy way to get to the website, linked to a butterfly-patterned tote bag, perfect for carrying your sunflower themed party supplies. Just click on the link, then browse around and do your shopping.
Butterfly Baby Shower
The butterfly theme brings a sense of joy and playfulness to the baby shower. The delicate and vibrant nature of butterflies creates a whimsical atmosphere that can be enjoyed by both guests and the parents-to-be. Here are some fun butterfly-themed ideas to make a butterfly-themed baby shower a memorable event.
Butterfly Baby Shower Decor
Transform your venue into a whimsical butterfly haven with these creative decor ideas:
Delicate Fluttering: Hang colorful tissue paper butterflies from the ceiling, giving the illusion of butterflies in flight.
To make a tissue paper butterfly, follow these steps:
Gather your materials: tissue paper, pipe cleaners, scissors, glue or adhesive tape, and optional googly eyes.
Cut the tissue paper: Take a sheet of tissue paper and fold it accordion-style, making 1 to 1.5-inch wide folds. Repeat this process with additional sheets of tissue paper in different colors if desired.
Secure the center: Once the tissue paper is folded, pinch the center tightly and secure it with a pipe cleaner. This will create the butterfly's body and form the wings.
Shape the wings: Carefully separate the tissue paper layers, pulling them upward on both sides to create the butterfly's wings. Gently fluff and adjust the tissue paper until you achieve the desired wing shape.
Add the antennae: Take another pipe cleaner and fold it in half. Twist the folded end to create a loop, forming the butterfly's antennae. Attach the antennae to the body by twisting it around the pipe cleaner used for the body.
Optional: Attach googly eyes to the butterfly's head using glue or adhesive tape. Alternatively, you can draw eyes or other details directly on the tissue paper using markers or colored pencils.
Customize and decorate: Feel free to get creative by adding additional details to the wings, such as patterns or designs, using markers or colored pencils.
Garden Oasis: Set up potted plants and flowers throughout the space to create a serene garden atmosphere.
Butterfly Wall Art: Adorn the walls with butterfly-themed artwork, decals, or vinyl cutouts to add a touch of elegance.
Blooming Centerpieces: Arrange floral arrangements with vibrant blooms, incorporating artificial butterflies for an extra touch of charm.
Butterfly Baby Shower Food
Serve delectable treats that will leave your guests enchanted:
Butterfly-Shaped Sandwiches: Use a butterfly-shaped cookie cutter to create delightful tea sandwiches filled with various fillings. Here are some popular fillings for tea sandwiches:
Cucumber and Cream Cheese: Thinly sliced cucumbers paired with smooth cream cheese is a classic combination for tea sandwiches. You can add a sprinkle of dill or a touch of lemon juice for extra flavor.
Smoked Salmon and Dill: Delicate smoked salmon, cream cheese, and a sprinkle of fresh dill make for a delicious and sophisticated tea sandwich filling.
Egg Salad: Creamy egg salad seasoned with mustard, mayonnaise, and herbs such as chives or dill is a timeless choice. You can add a touch of paprika or cayenne pepper for a subtle kick.
Chicken Salad: Finely chopped or shredded chicken mixed with mayonnaise, diced celery, and seasonings like salt, pepper, and a hint of lemon juice. You can customize the chicken salad by adding sliced grapes, dried cranberries, or chopped nuts for extra texture and flavor.
Ham and Cheese: Thinly sliced ham paired with your favorite cheese, such as cheddar or Swiss, can create a satisfying and simple tea sandwich. Add a dab of mustard or a pickle slice for an extra zing.
Tuna Salad: Tuna mixed with mayonnaise, chopped celery, and a bit of onion makes a flavorful filling for tea sandwiches. You can enhance it with a squeeze of lemon juice, capers, or diced pickles.
Herbed Cream Cheese: Blend cream cheese with your choice of herbs, such as chives, dill, parsley, or basil. Spread the herbed cream cheese onto the bread for a tasty and versatile filling.
Pimiento Cheese: A Southern favorite, pimiento cheese is made by combining grated cheddar cheese, diced pimientos or roasted red peppers, mayonnaise, and a touch of cayenne pepper or hot sauce. It offers a tangy and slightly spicy option for tea sandwiches.
Nectar Delights: Offer a variety of refreshing fruit punches, smoothies, and mocktails to quench guests' thirst.
Butterfly Sugar Cookies: Using a butterfly-shaped cookie cutter, make and decorate sugar cookies with colorful icing and edible butterfly decorations.
Garden Salad: Assemble a vibrant salad with edible flowers, fresh greens, and a citrusy dressing, perfect for a garden-themed celebration.
Simple Citrus Dressing Recipe
Ingredients:
1/4 cup freshly squeezed citrus juice (orange, lemon, or lime)
1/4 cup extra virgin olive oil
1 tablespoon honey or maple syrup (adjust to taste)
1 teaspoon Dijon mustard
Salt and pepper to taste
Instructions:
In a small bowl, combine the freshly squeezed citrus juice (you can use a single type or a mixture of orange, lemon, and lime) with the honey or maple syrup. Whisk together until well combined.
Add the Dijon mustard to the mixture and whisk again until it is fully incorporated.
Slowly drizzle in the extra virgin olive oil while whisking continuously to emulsify the dressing.
Season with salt and pepper to taste, and give it a final whisk.
Taste the dressing and adjust the sweetness or acidity by adding more honey or citrus juice if desired.
Pour the citrus salad dressing into a jar or bottle and refrigerate for at least 30 minutes to allow the flavors to meld together.
Shake well before using and drizzle over the butterfly-themed party salad just before serving.
Enjoy your citrus salad dressing!
Butterfly Baby Shower Games
Entertain your guests with these delightful butterfly-themed games:
Pin the Butterfly: Create a large butterfly poster and have blindfolded guests try to place a paper butterfly on it.
Guess the Species: Display pictures of different butterfly species and have guests guess their names.
Butterfly Mobile Craft: Provide supplies for guests to create their own butterfly mobiles, using colorful paper, strings, and beads.
Baby Shower Bingo: Customize traditional bingo cards with butterfly-related items, and the first to complete a row wins a prize.
Butterfly Baby Shower Gifts
Spoil the mom-to-be with these butterfly-inspired gifts:
Butterfly Nursery Decor: Look for mobiles, wall decals, or bedding sets adorned with whimsical butterflies.
Butterfly Jewelry: Gift the expecting mother with a delicate butterfly necklace or earrings, symbolizing transformation and new beginnings.
Butterfly Baby Clothes: Choose adorable onesies, rompers, or bibs featuring butterfly prints or appliques.
Butterfly Books: Fill the nursery bookshelf with beautifully illustrated butterfly-themed storybooks to foster a love for nature from an early age.
Butterfly Baby Shower Invitations
Set the tone for the celebration with charming butterfly-themed invitations:
Butterfly Cutouts: Create invitations in the shape of butterflies using cardstock and decorate them with glitter, rhinestones, or colorful markers.
Digital Elegance: Design online invitations with vibrant butterfly illustrations and personalized details using various invitation websites like Canva or VistaCreate.
Magic Pop-Ups: Surprise your guests with butterfly-themed pop-up invitations that unfold to reveal event details, captivating their imagination.
Make an origami butterfly invitation: Write party details on the white side of the paper.
To make an origami butterfly, follow these step-by-step instructions:
Start with a square sheet of origami paper. If you don't have origami paper, you can cut a square out of regular paper.
Fold the paper in half diagonally, creating a triangle. Make sure the edges align perfectly.
Unfold the triangle and fold it in half diagonally in the opposite direction. Again, make sure the edges align accurately.
Unfold the second triangle, and you'll have a square shape with two intersecting creases.
Take one corner of the square and fold it towards the center, lining it up with the intersection of the creases.
Repeat the previous step with the other three corners, folding each towards the center and overlapping them slightly.
Flip the paper over to the other side. Take the top layer of each of the four corners and fold them diagonally upward, creating the butterfly's wings.
Flip the paper back to the other side. Fold the bottom half of the paper upward, starting from the bottom edge and stopping just below the wings.
Fold the bottom corners of the bottom half inward, creating the butterfly's body.
Finally, gently fold the wings upward to give them a slight curve and dimension.
Nature's Beauty: Incorporate pressed flowers and delicate butterfly stickers to add a touch of natural beauty to your invitations.

Butterfly Birthday Party
Butterfly birthday parties are fun for many reasons. Whether you are celebrating with a butterfly theme for a 1st birthday party or a 50th birthday party, the butterfly birthday party theme offers many possibilities for butterfly birthday party food, butterfly birthday decorations, and butterfly birthday party games. Let the butterfly birthday party magic come alive with these whimsical butterfly birthday party ideas.
Butterfly Birthday Party Decor
Create a magical ambiance with these enchanting decor ideas:
Paper Lantern Swarm: Hang colorful paper lanterns in different sizes to mimic fluttering butterflies throughout the venue.
Garden Pathway: Lay down an artificial grass carpet and sprinkle flower petals to create a whimsical pathway leading to the party area.
Rainbow Balloons: Fill the space with vibrant balloons in assorted colors, tied with long ribbons to mimic butterflies in flight.
Butterfly Backdrop: Create a stunning photo backdrop with large butterfly cutouts or a wall decal to provide a perfect spot for capturing precious memories.
Butterfly Birthday Party Food
Butterfly birthday food can be fun and easy to make. With a few simple supplies, you can turn many foods into butterfly-shaped wonders. Not sure how to make a butterfly-shaped birthday cake? Here are a few ideas to get you started:
How to Make a Butterfly-Shaped Cake
For a butterfly cake, you have a few easy options. Use a butterfly cake mold to bake a butterfly-shaped cake, or decorate a round cake with butterfly cake toppers. You can also make a butterfly-shaped cake following the easy steps illustrated below. Just bake two eight or nine-inch cake rounds, then slice as shown. Frost one butterfly cake, then stack the other on top and decorate. Or, you could leave the single layers and decorate each layer to form two shorter butterfly cakes.
Tantalize taste buds with these other delightful butterfly birthday treats:
Butterfly Cake Pops: As an added treat, put together some easy cake pops. Use a cake mix or any flavor, your choice of frosting, and decorate the outside of the cake pop to go with the butterfly theme. Here is the easy recipe.
Butterfly Cupcakes: Decorate cupcakes with colorful frosting and use pretzel sticks as butterfly wings, adding edible decorations for the finishing touch.
Butterfly Sandwiches: Prepare mini sandwiches and use cookie cutters shaped like butterflies to create delightful and bite-sized party snacks.
Fruit Butterfly Platter: Arrange a variety of fresh fruits in the shape of a butterfly, using slices of melon or pineapple as the wings and berries for the body.
Butterfly Birthday Party Games
Keep the little ones entertained with these exciting games:
Catch the Butterflies: Set up an obstacle course where children try to catch colorful paper butterflies using butterfly nets.
Musical Butterflies: Play music and have the children move around like butterflies. When the music stops, they must find a colored spot on the floor to "perch" on. You can even give each guest a set of butterfly wings as a party favor to wear during the game.
Butterfly Treasure Hunt: Hide small butterfly-themed party favors, trinkets, or treats throughout the party area and let the children search for them.
Wing Design Contest: Provide wings made from cardboard, craft paper, and art supplies, allowing kids to design and decorate their own butterfly wings.
Butterfly Birthday Party Gifts
Here are some gift ideas that are sure to make the birthday child's heart flutter:
Butterfly Craft Kits: Encourage creativity with butterfly-themed art and craft kits, including painting sets, DIY wind chimes, or sand art.
Butterfly Garden Kit: Gift a butterfly garden kit, complete with seeds, instructions, and planters, allowing the child to grow plants that attract real butterflies.
Fluttering Accessories: Choose butterfly-themed hair accessories, jewelry, or clothing items that reflect the child's love for these beautiful creatures.
Butterfly Books: Inspire the young reader with captivating storybooks or educational books about butterflies and their life cycles.
Butterfly Birthday Party Invitations
Invite guests to celebrate in style with these enchanting invitations:
Magic Wings: Send invitations shaped like butterfly wings, with the details written on the underside.
Pop-Up Surprise: Create pop-up invitations with a butterfly that pops out when opened, revealing the party details.
Balloon Invitation: Attach a deflated butterfly-shaped balloon to the invitation, and instruct guests to inflate it to find the party details written on it.
Colorful Elegance: Design invitations with intricate butterfly illustrations, using vibrant colors and metallic accents to add a touch of elegance.

Butterfly Bridal Shower
Get ready to spread your wings and throw a whimsical butterfly-themed bridal shower! This enchanting theme combines elegance and playfulness, making it perfect for celebrating the bride-to-be. From delightful decorations to delectable treats, captivating games, and thoughtful gifts, we've got you covered with ideas that will flutter right into your heart.
Butterfly Bridal Shower
Decorations
Let your creativity take flight with enchanting butterfly-inspired decorations:
Hang delicate butterflies from the ceiling, creating a magical floating effect.
Scatter butterfly confetti on tables or use it to fill transparent vases, adding a touch of charm.
Create a beautiful centerpiece by placing a vase filled with fresh flowers, adorned with butterfly-shaped place cards.
Incorporate soft pastel colors like lavender, mint, and blush to enhance the ethereal atmosphere. Pastel balloons, streamers, and pastel tablecloths may all be picked up at Dollar Tree.
Butterfly Bridal Shower
Food
When it comes to butterfly-themed food, embrace the delicate and whimsical:
Serve dainty finger sandwiches cut into butterfly shapes using cookie cutters.
Offer a colorful fruit salad featuring butterfly-shaped slices of watermelon and kiwi.
Transform ordinary cupcakes into delightful winged creatures by decorating them with butterfly-shaped edible toppers or fondant butterflies.
Don't forget to have butterfly-shaped sugar cookies as sweet treats for everyone to enjoy!
Butterfly Bridal Shower
Games
Entertain your guests with playful butterfly-themed games that will flutter their wings of joy:
Have a "Pin the Butterfly on the Flower" game, similar to the classic "Pin the Tail on the Donkey." Blindfolded participants try to place a paper butterfly on a flower while being spun around, leading to hilarious and memorable moments.
Another fun activity is "Guess the Butterfly Species," where guests have to identify different butterfly species based on pictures or descriptions. Offer small prizes like butterfly-shaped keychains or scented candles to the winners.
Butterfly Bridal Shower
Invitations
Set the tone for the butterfly-themed bridal shower right from the start with charming invitations:
Use pastel-colored cardstock and cut it into butterfly shapes. Decorate them with delicate glitter or attach small, decorative butterfly stickers. Include all the important details such as the date, time, location, and any specific dress code. For a personal touch, add a handwritten note inviting guests to celebrate the bride's journey and the beauty of transformation.
Butterfly Bridal Shower
Gifts
When it comes to butterfly-themed bridal shower gifts, think of items that celebrate love, beauty, and transformation:
Consider giving the bride-to-be a delicate butterfly necklace or a bracelet symbolizing the new chapter she's embarking on.
A personalized butterfly-themed photo frame or a journal filled with inspirational quotes can also be heartfelt gifts.
Encourage guests to bring butterfly-inspired presents such as home decor items, accessories, or even gardening tools to nurture their own butterfly gardens.

Butterfly-Themed Tea Party
Get ready to host a whimsical and delightful butterfly-themed tea party! This enchanting theme combines the elegance of a traditional tea party with the beauty of fluttering butterflies. With charming decorations, delectable treats, entertaining games, lovely invitations, and thoughtful gifts, you'll create an atmosphere that will make your guests feel like they've stepped into a magical garden.
Butterfly Tea Party Decorations
Set the stage for your butterfly tea party with enchanting decorations that bring the beauty of nature indoors:
Hang delicate paper butterflies from the ceiling using transparent thread to create a whimsical fluttering effect.
Adorn the table with a pastel-colored tablecloth and sprinkle butterfly-shaped confetti across the surface.
Place fresh flowers in vases and attach small butterfly-shaped place cards to guide guests to their seats.
Enhance the ambiance with soft lighting and create a garden-like atmosphere using potted plants and fairy lights.
You could also host a butterfly tea party outdoors on a patio or deck. Surround your guests with lovely butterflies and blooms in a natural setting. The pastel tablecloth and fresh flowers work outdoors as well.
Butterfly Tea Party
Food
A butterfly-themed tea party calls for delectable treats that are as delightful as they are delicious:
Serve an assortment of finger sandwiches with delicate fillings like cucumber and cream cheese or smoked salmon and dill.
Offer a variety of scones with clotted cream and fruit preserves for a traditional touch. You could arrange scones in a butterfly shape on a plate or tray. Embellish with sprigs of edible floral accents like lavender.
Enhance the butterfly theme with butterfly-shaped cookies or cupcakes decorated with edible butterfly toppers.
Serve a selection of aromatic teas, both hot and iced, along with sugar cubes and lemon wedges for guests to customize their cups.
Butterfly Tea Party
Games
Entertain your guests with charming butterfly-themed games that will add an extra touch of whimsy to your tea party:
Have a "Butterfly Hunt" game, where guests search for hidden butterfly cutouts throughout the party area. Offer small prizes like butterfly-shaped bookmarks or scented candles to the guests who find the most butterflies.
Another fun activity is "Decorate Your Own Butterfly Hat," where guests can use artificial butterflies, glitter, and adhesive gems to personalize their own butterfly tea party hat. This interactive game encourages creativity and allows guests to embrace their inner butterflies.
Butterfly Tea Party
Invitations
Set the mood for your butterfly tea party with enchanting invitations that capture the essence of the theme:
Choose pastel-colored cardstock and cut it into butterfly shapes, or use butterfly-shaped templates available online. Decorate the invitations with delicate drawings of butterflies, floral accents, or even small paper flowers. Include all the necessary details such as the date, time, location, and any specific dress code.
You could also design your own butterfly tea party invitations using a free program like Canva or VistaCreate. Here is an image you can use to get started. I give you full permission to copy and use this free vintage butterfly image.
Butterfly Tea Party
Gifts
When it comes to butterfly-themed tea party gifts, think of items that celebrate beauty, nature, and relaxation:
Consider giving guests small butterfly-shaped tea infusers, decorative tea towels with butterfly motifs, or personalized teacups adorned with delicate butterflies.
Another thoughtful idea is to provide guests with packets of butterfly-friendly flower seeds that they can plant in their own gardens. These gifts will serve as lovely reminders of the delightful tea party they attended.
Ready to Plan Your Butterfly-Themed Party?
Embrace the enchantment of butterflies and host a celebration that will leave your guests awe-inspired. Whether it's a butterfly-themed baby shower or a magical birthday party, these ideas provide a kaleidoscope of possibilities. From vibrant decor and delectable treats to engaging games and thoughtful gifts, let the fluttering wings and delicate beauty of butterflies inspire a truly unforgettable experience. So spread your wings, party planners, and let the butterfly magic come alive!
Free Party Planner
Organizing a party takes planning. Whether you are organizing a lemon themed party, a sunflower themed party, a tea party, pumpkin-themed party, or any other type of party, here's a FREE monthly planner you can use to plan your butterfly-themed party or any other event. Use it throughout the year to keep daily, weekly, and monthly tasks organized. Since it's undated, you can print out a new planner each year or anytime you need a fresh place to put your ideas. Get it here!
Have fun planning a butterfly-themed party. May all of your party planning endeavors meet with great success!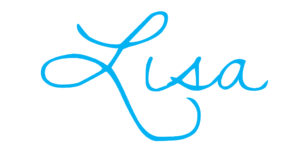 Like this post? Please give it a share! =)