Learn what not to plant with eggplant and what kinds of eggplant companion planting will help eggplants thrive. Not sure how to grow eggplant? Get your eggplant growing tips here, along with some ideas about what to do with your eggplant when you harvest. Are you asking yourself, "What should I plant next to eggplant?" Get the best eggplant companion plants tips here!
My Eggplant Backstory
Every year, I try to plant a variety of garden vegetables. I'm not always sure what will do well from one year to the next. (The exception is rhubarb. It ALWAYS does well.) After growing eggplant, I'm definitely a fan. Looking for a delicious vegetable that is a versatile, healthy addition to recipes? You're in the right place.
***Disclaimer: This post contains affiliate links, which means as an Amazon Associate I earn from qualifying purchases at no additional cost to you.*** Already know what you'd like to get from Amazon? Here's a handy way to get to the website, linked to one of my favorite specialty garden books. Just click on the link, then browse around and do your shopping.
Health Benefits of the Eggplant
What are the benefits of eating eggplant? According to various medical sources, eggplant is a good source of antioxidants (which may play a role in reducing the risk of heart disease and cancer). If you are diabetic, the natural polyphenols contained in eggplant may help cells do a better job of processing sugar. Eggplants are also rich in fiber, copper, manganese, vitamin B-6, and thiamine. Concerned about bone health? Eating eggplant may help strengthen bones as well. It's a great vegetable to have in your garden and on your plate.
Flowers to Grow With Eggplant
Eggplant can be susceptible to insect attacks, so it's a good idea to grow plants with a strong scent around eggplant. Flowers that make good eggplant companion plants include those listed below. These flowers help repel ants, aphids, beetles and white flies. These eggplant companion flowers also make the garden more attractive.
Flowers to Grow with Eggplant
Marigolds
Nasturtiums
Petunias
Snapdragons
Sunflowers
Herbs to Grow With Eggplant
Just as with the flowers that are good companion plants for eggplant, the herbs that make the best eggplant companions are strongly scented. Many of these herbs have the added benefit of repelling deer as well as insects. They can also make good companion plants for other things in the vegetable garden, such as rhubarb. Here's a handy list to use as a guide.
Herbs to Grow with Eggplant
Basil
Borage
Catnip
Chamomile
Dill
Horehound
Lavender
Marjoram
Oregano
Rosemary
Sage
Tarragon
Thyme
Vegetables to Grow With Eggplant
The best vegetable companion plants for eggplant are numerous. Can eggplant be planted with tomatoes? Yes, and the other members of the nightshade family, like peppers and potatoes, share comparable growing requirements. Other vegetables that make good eggplant companions include beans and peas. They are both legumes and can fix nitrogen in the soil to nourish eggplant growth. Similarly, broccoli adds nutrients to the soil, which benefits eggplant as well. Eggplant also makes a great companion plant for leafy greens like spinach. As the eggplant grows, it provides shade for the tender greens. Can eggplant and zucchini be planted together? Not really, because both plants draw a lot of nutrients from the soil. Although both plants thrive in similar growing conditions, they can often compete for the same benefits the topsoil has to offer. Here is a list of vegetables to plant with eggplant. Some, like kohlrabi, are beneficial for their ability to deter insects like aphids, flea beetles and cabbage worms.
Vegetables to Plant with Eggplant
Beans
Broccoli
Cabbage
Kohlrabi
Okra
Peas
Peppers
Potatoes
Radish
Spinach
Tomatoes
What Not to Plant With Eggplant
What should you not plant eggplant next to? Good news! There are just a couple. Fennel is one that is mentioned repeatedly in garden circles because it inhibits eggplant growth. Another combination to avoid, as previously noted, is planting zucchini and eggplant too close together. They compete for the same nutrients, so it's best to keep them apart.
Eggplant Growing Tips
Do eggplants need a trellis? Staking an eggplant is a good idea, as it will keep the fruit from touching the ground. By doing this, you can help prevent diseases as well as promote better shaping of the fruit. Your support doesn't need to be anything fancy. Just use a simple stake and some garden tape to add support.
Where should I plant eggplant in my garden? According to the Old Farmer's Almanac site, eggplant does best planted in full sun with about 6-8 hours of sun exposure a day. The soil should be a sandy loam type, rich in nutrients, and slightly acidic.
Which month do you plant eggplant? Eggplants are a tender plant, so it's best to wait until the last threat of frost has passed. Where I live, in USDA garden zone 8a, that means waiting until May to plant eggplant. June is still not too late, though. When the soil warms up, eggplants will thrive.
Do you prune eggplant plants? For gardeners like me, who live in a colder climate and grow eggplants as annuals, pinching off the suckers is an effective way to promote eggplant growth. It is similar to the way you treat the suckers on tomato plants. If you live in a warmer climate and are able to grow your eggplant as a perennial, then you will want to cut back the eggplant after it has borne fruit.
How often should eggplant be watered? Eggplant needs about 1 inch of water a week. To promote eggplant health and deep root growth, a good soaking once a week is best. Watering more frequently and shallowly will result in shallow root growth.
Eggplant Recipes and Ideas
Wondering how to cook eggplant once it's ready to harvest? Do you have to peel eggplant before eating it? The good news is, you don't. It's similar to zucchini in that most of the time, if the eggplant is on the small side, the skin is not tough and perfectly edible. If your eggplant is large, the skin might be tougher, so you might want to peel it if that's the case.
Sometimes, people worry about eggplant being bitter. How do you get the bitterness out of eggplant? The easiest way to get rid of any bitterness is to slice or cube the eggplant, salt it, then allow it to drain for about an hour before cooking. The bitterness will drain away with the liquid.
Here are some easy ways to prepare eggplant. Eggplant can be sliced, salted, brushed with oil, then roasted for about 30 minutes in a 400 degree oven (flipping once halfway through). Eggplant can also be salted, oiled, then broiled for about 5 minutes on each side.
If you have an air fryer, eggplant can be fried for about 20 minutes at 400 degrees. You will want to leave space between the slices, and flip halfway through. A bit of salt, basil and olive oil will add to the flavor.
How long will cooked eggplant last in the fridge? You can store cooked eggplant in the refrigerator for up to 5 days. For longer storage, you can freeze eggplant. Just layer the eggplant in a container or freezer-safe bag and store for up to 12 months.
Other Companion Planting Ideas
If you like the idea of companion planting, you might be interested in reading about the best companion plants for pumpkins and sunflowers. You could also learn about companion plants for columbine, rosemary, lavender, and rhubarb. Companion planting is a great way to design a productive and lovely garden space.
Free Online Garden Planner Layout Template
Now that you know which are the best companion plants for eggplant, you might need a way to plan your garden layout. Whether you are planting vegetables, flowers, or herbs near your eggplant, this online garden planner can help you visualize your design and bring it to life. With garden tasks that need your attention, this is one way to save time.
It's fully customizable when you make your own copy and includes two editable chart pages for noting planting specifications.
Organize Your Garden Tasks with a Free Garden Planner Notebook
As a result of needing to keep track of garden tasks throughout the year, I decided to begin a garden planner notebook. It has a page for each month, along with notes pages. If a garden planner notebook seems like a good idea to you, good news! You can get it here!
Have a wonderful week, and may all of your eggplant companion planting endeavors meet with great success!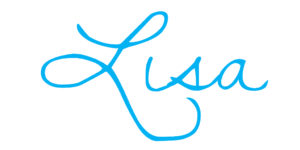 Lisa Mitchell is a wife, mom, and school librarian who likes to grow fruit, vegetables, and flowers on her family's small Pacific Northwest farm. To learn more about what this website has to offer gardeners, click on over to the Garden page.
Like what you read here? Please give it a share!