Learn how to make a gyotaku fish print shirt with simple gyotaku fish printing supplies and instructions. Once you are finished, you will have a keepsake to be treasured for years. Does the name gyotaku make it seem too complicated? If I, a very artistically challenged person, can make fish print shirts using this method, it might be a confidence-builder for you as well. Ready to learn an easy gyotaku fish printing technique? Let's get started with an easy gyotaku art lesson!
My Gyotaku Fish Print Backstory
We were looking for an idea for a creative, unique Father's Day gift. I can't remember where I first heard of gyotaku, but I suddenly had the idea to make gyotaku fish print shirts. The idea was appealing because it was something the boys could make (for the most part) themselves. I helped them, but most of the work was done by them. It was fun to work with a real fish. We made a gyotaku fish-print/hand-print t-shirt for my husband and one for each grandpa. The boys were so excited to give a gift they had created themselves. Read on, friends, to learn the easy details.
***Disclaimer: This post contains affiliate links, which means I earn from qualifying purchases at no additional cost to you.*** Already know what you'd like to get from Amazon? Here's a handy way to get to the website, linked to a book about gyotaku. Just click on the button below, then browse around and do your shopping.
What is a Gyotaku Fish Print?
What is gyotaku fish printing? Gyotaku is a traditional Japanese method of fish printing, which involves creating a print of a fish by applying ink directly onto the surface of the fish and then pressing it onto paper or fabric. The word "gyotaku" is derived from the Japanese words "gyo," meaning fish, and "taku," meaning rubbing.
To create a gyotaku fish print, the fish is first cleaned and then coated with a layer of ink or paint. The fish is then carefully positioned onto a sheet of paper or fabric, and pressure is applied to transfer the ink or paint onto the surface, creating a mirror image of the fish.
Traditionally, gyotaku was used by Japanese fishermen to record their catches, but it has since become an art form and a popular method for creating unique and striking prints. Gyotaku prints can be created using a variety of different types of fish, and can be made in different sizes and colors, depending on the artist's preferences.
What Are the 2 Methods of Doing Gyotaku?
There are two main methods for creating gyotaku fish prints: direct and indirect.
Direct Method: In this method, ink or paint is applied directly to the fish's body, and the fish is then pressed onto the paper or fabric to create the print. The direct method allows for more control over the placement of the ink or paint, and can produce more detailed and intricate prints.
Indirect Method: In this method, a thin piece of paper or fabric is first placed onto the fish's body, and ink or paint is then applied over the paper or fabric. The paper or fabric is then peeled away, leaving the ink or paint on the fish's body. The fish is then pressed onto the paper or fabric to create the print. The indirect method can be easier to control than the direct method, and can produce softer and more subtle prints.
For this gyotaku fish print Father's Day t-shirt gift, we are going to be using the direct method of gyotaku.
The Most Important Item Needed for this Father's Day Gift
First, you will need a fish. If you live in a place where you have a local fish market, you might get a fish there. We don't have a fish market where I live, other than the local grocery store. Most of the fish sold there are very nice, but are missing their heads. So we had to try a different option for our Father's Day gift project.
Catching the Fish
Not too far from us, there is a place called Rainbow Trout Farm. For our project, we only needed a fish about eight inches long. No problem! At Rainbow Trout Farm, if you let them know what you need, they will direct you to the appropriate pond. This was perfect for what we needed, because I wanted the boys to be involved in this Father's Day gift as much as possible. The owner of the trout farm personally helped our five-year-old catch the perfect fish, while I hung onto the two-year-old and watched. In today's prices, the fish would cost $1.50. A bargain!
Gyotaku Fish Printing Lesson Plan
The materials and instructions below are for making gyotaku fish prints on one shirt. You may make multiple prints on one shirt. If you are going to have each person in your group make a shirt, you would need to increase the supplies to fit your needs. The gyotaku printing process takes only about 15 minutes, but you need to allow 24 hours of drying time between painting the front and the back of the shirt, if you are painting both sides.
Materials
Traditional gyotaku prints can be made with different types of ink or paint, such as sumi ink, acrylic paint, or watercolors, and can be made on a variety of surfaces, such as rice paper, cotton fabric, or silk. The technique can also be adapted to create prints of other aquatic life, such as shells, crabs, and seaweed. Here are the items you will need to assemble for one fish-print/hand-print t-shirt:
1 whole fish, scales scraped off, rinsed and patted dry
1 plain cotton crew neck t-shirt, no pockets (we used a white cotton t-shirt) No need for gyotaku fish print cloth!
Fabric paint in your choice of colors (Tulip fabric paint is the brand I have worked with most.)
Craft paint brushes (These with the short, stubby handles would be ideal for little hands.)
Optional: Cheap kitchen sponges you can cut up and use to press on a decorative border, if desired.
A permanent marker
Newspaper or disposable plastic tablecloth to cover your work area.
How Do You Make Gyotaku Prints on a T-Shirt?
Pre-wash and dry the shirt, if desired.
Cover your work surface with newspaper or disposable plastic tablecloth
Lay shirt flat on your work surface
Lay the fish on a different area of the work surface and have kids cover one side of the fish with chosen color or colors of fabric paint.
Position the fish, painted side down, over desired area of shirt.
Starting at the head, press the fish gently but firmly onto the shirt, working your way down the fish to the end of the tail, pressing each area as you go.
With the fish still in place, stretch out the top and bottom fins of the fish (make sure they still have paint on them) and press onto the shirt. You might have to gently roll the fish a bit to print all of the surfaces.
If you are using sponges to make a decorative border around the fish, paint one side of each sponge and press a border around the fish, recoating the sponge with paint as needed.
Let dry for 24 hours, then begin painting the handprints on the other side of the shirt, if desired.
Cover one hand of each child with paint and press each hand down on the shirt.
Make a decorative border around the handprints with paint-covered sponges, if you like. If you have ocean-themed items like seashell-shaped stamps, you could use those as well.
Wait 24 hours, then write names or initials and the date with permanent marker.
Can You Eat the Fish After Gyotaku?
It is generally not recommended to eat a fish that has been used for gyotaku printing, as the ink or paint used for the printing may contain chemicals that are not safe for consumption. Most artists use non-toxic and water-based inks or paints for gyotaku, but it is still not advisable to eat the fish after it has been used for printing. After the gyotaku printing is complete, the fish can be cleaned and prepared for display or preservation, rather than for consumption. Even though we could not eat our fish after using it for gyotaku, we got a lot of use out of it, as you will read about below.
Multiple Uses Out of the Fish
Once we were finished using the fish (named Freddy) for our Father's Day gift, guess what we did? Well, first we rinsed him off and put him in the freezer. After that, we took Freddy to church (in a cooler) and had the Wednesday night kids' group use him to make t-shirts for each of their dads or another special person. We really got a lot of mileage out of Freddy, and there were a lot of men who received fish-print t-shirts that year. In fact, Freddy stayed in our garage freezer for a number of years, just in case we needed him again.
Years Later, Still a Treasured Father's Day Gift
Even though Freddy the fish is no longer in our freezer, the special Father's Day gift is still around. It's a treasured possession that brings back fond memories to the recipient and the givers each time it is worn. I get a little emotional looking at those small handprints preserved in fabric paint.
Would You Like to Give this Special Father's Day Gift a Try?
I hope the idea of having to use an actual fish for this project does not prevent anyone from trying gyotaku fish art. The kids had so much fun creating the gyotaku fish prints, and obtaining the fish was part of the fun. If you decide to try this, maybe you will get multiple uses out of your fish just like we did. I'd love to see pictures of your finished projects! Have fun celebrating the dads you know on Father's Day, and happy gyotaku fish printing!
Organize Your DIY and Craft Tasks with a Free Sunflower Planner Notebook
As a result of needing to keep track of garden tasks throughout the year, I decided to begin a garden planner notebook. It has a page for each month, along with notes pages. If a garden planner notebook seems like a good idea to you, good news! You can get it here!
Other DIY Posts You Might Enjoy
Looking for some other easy DIY projects? Carry on with the Japanese theme by making simple origami greeting cards. If you still have your gyotaku fish in the freezer and want to try using it for printing on another substance, you could make a fish print DIY garden stepping stone. Another terrific garden-related DIY project is making pressed flower greeting cards. Need an easy way to add some vertical interest to your vegetable garden? Check out this post about making an easy DIY pole bean tower. If the weather is too crummy to go outdoors, create some garden-inspired art with this easy pointillism project.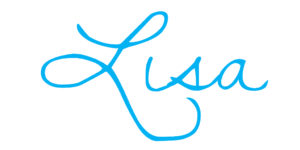 Lisa Mitchell is a wife, mom, and school librarian who likes to grow fruit, herbs, vegetables, and flowers on her family's small Pacific Northwest farm. To learn more about what this website has to offer gardeners, click on over to the Garden page.
Like what you read here? Please give it a share!