Often described as the backbone of a garden, shrubs are generally reliable bloomers. Reliability is important to me, and so is hardiness. I am sorry to let you know that any plants which hope to do well in our yard must thrive on neglect. Our flowering shrubs definitely fall into this category. If you see a plant you like on my list, you can just assume that it is low-maintenance. Some of the most beautiful blooms in our yard are found on our shrubs. A few of the shrubs were given to us as gifts for Mother's Day or as a Teacher Appreciation gift, making them all the more special.
***Disclaimer: This post contains affiliate links, which means as an Amazon Associate I earn from qualifying purchases at no additional cost to you.*** Already know what you'd like to get from Amazon? Here's a handy way to get to the website, linked to one of my favorite gardening books. Just click on the link, then browse around and do your shopping.
My husband is quite talented when it comes to arranging plants and other landscaping details. I, however, end up planting things in rows, as noted in a previous blog post about flower containers. My talents are mainly relegated to the vegetable garden. I assist in the planting and choosing, but I am certainly not the master arranger of the shrubbery. Which flowering shrubs made my final list? I'm not going to give a lot of details about planting depth or anything. I just want to share my favorites from a low-maintenance gardener's perspective. The easier to care for, the better. Read on to find out which are my favorites!
A Brief Word About Plant Hardiness Zones
We are located in plant hardiness Zone 8b, which means that our lowest temperatures range from 15 to 20 degrees Fahrenheit. To find out which zone you are in, search the USDA Plant Hardiness Zone Map. Just enter your zip code and you'll know the answer!
The Color Palette
I need to let you know that I have a preference for blue, pink, purple and more blue when it comes to the blooms in our garden. I also like a touch of yellow. If you are a fan of orange and red, you may still find a few on this list which have those colors in a certain variety.
General Care Tips
I am not a fussy gardener. Therefore, most of these shrubs just require trimming for shape as needed, not an annual pruning. Also, I am not one to go around picking off spent blooms. You may if you wish, but it's not required!
Azalea
Grown from a plant which was given to me years ago for Mother's Day, the brilliant pink blooms on this flowering shrub are stunning. We have it in a special place in our perennial garden in our backyard. It receives more sun than it used to, thanks to the recent absence of a large maple tree. This hardy, dependable bloomer usually flowers for us in April.
Cape Fuchsia
This lovely shrub has magenta blooms shaped like trumpets. No relation to hardy fuchsia, this shrub grows amazingly well in our climate. Located in part-sun, this vigorous grower has beautiful dark green foliage. It does benefit from a trim each winter. Ours usually blooms for us in mid to late summer.
Forsythia
Our forsythia bush is one of my favorite flowering shrubs because it signals the coming of spring. Usually blooming in March for us, the bright yellow blossoms give me hope for warmer weather. Some people create beautiful arrangements with blooming forsythia branches. I am not very good at arranging things artistically, as referred to in previous blog posts about plants and art. I simply enjoy gazing out the kitchen window at our lone forsythia during the still-chilly days of early spring. This is one of the splashes of yellow I like having as an accent color in our yard. It seems to thrive in our partially shaded backyard and needs little maintenance.
Heather
Heather, a low-growing evergreen shrub, comes in white, pink or purple flowers. The blooms are quite tiny, and make their appearance in late summer. Always a reliable shrub, heather seems to thrive on lack of attention. We sort of forget about ours, which are located in a part-shade location near our driveway.
Hydrangea
We have two hydrangea bushes. One was given to me as a Mother's Day gift, and the other was a gift from a student 25 years ago. Thank you, Jonathan, wherever you are. The fourth grade class you were part of holds a special place in my heart. The beautiful periwinkle blue blooms on this flowering shrub remind me of the long-lasting pleasure gifts of plants can bring. Depending upon the acidity in your soil, hydrangea blooms may range from white to rose pink to bluish purple. The more acidic your soil, the more blue your blooms. Hydrangeas are very versatile that way, and the blooms make excellent dried floral arrangements. Late summer is when we get the best blooms.
One of my favorite things about this flowering shrub is its wonderful fragrance. When I was growing up, I wasn't allowed to bring lilacs into the house. My mother developed headaches due to the smell of lilacs. As a result, I've just always enjoyed lilac blossoms left on the shrub, not as a cut flower. Mid-May is when the blooms are usually at their peak in our yard. I make a point of walking by our one lilac bush each day during this time to savor the aroma. Our lilac bush is in partial shade, but would probably do better in a sunnier location. Since we've yet to find a good sunny spot, for now, it will stay where it is.
Lithodora
Grace Ward is the name of my favorite variety of lithodora. I appreciate its brilliant blue blossoms and low-growing, gently spreading structure. Our lithodora has grown quite large, and spills gracefully over the rocks in our retaining wall nearby. Our plant continues to thrive in its sunny location, despite the fact our black Labrador, Maggie, loves to lie in the middle of it. It's very hardy!
Rhododendron
In Oregon, where we live, rhododendrons are so common, just about every yard has one. There is a reason for this. They require hardly any attention! Some can become quite large and tree-like. We have a selection planted south of our lawn in a semi-shady area. These plants bloom in late spring, and provide quite a show. Multiple colors are available, including red, bright magenta, purple, pink, and white.
Spirea
Spirea blooms can be pink or white and blossom in late spring or early summer. There are also some mid-summer blooming varieties. Ours are pink, located in partial sun, and bloom in the summer. The branches of spirea can be fragile, so trimming in the winter may prevent branches from breaking due to the weight of snow.
Rosemary
Rosemary smells divine, and ours is useful as an herb specimen as well as being pretty to look at. With its blue blooms, it fits perfectly into my favorite color scheme. It's a woody evergreen plant, and it needs a well-drained, sunny location to thrive. We like to use the branches as skewers on the grill. Mmm…delicious!
Weigela
I love our weigela shrub. We moved it from a sunny location to a part-sun location, and for a few years it did not bloom as profusely. However, just this past couple of weeks it has finally returned to its former glory. Hooray! The blooms are a stunning pink, and I missed them. I'm so glad they are back. One thing to watch out for: weigela blooms on year-old wood, so it's best to trim after it blooms in late spring, after the blooms are spent.
What About Your Favorites?
Now that I've shared my favorite flowering shrubs, maybe you have some you would like to share. I'd enjoy learning about them.
If you like what you've read today, and would enjoy receiving my latest blog posts before they are shared anywhere else, please consider subscribing. You will also gain access to my free resource library, which includes a 14-page printable garden planner.
Have a wonderful week, and happy low-maintenance gardening!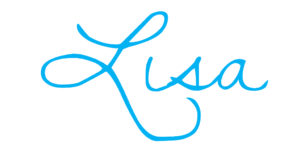 Lisa Mitchell is a wife, mom, and school librarian who likes to grow fruit, vegetables, and flowers on her family's small Pacific Northwest farm. To learn more about what this website has to offer gardeners, click on over to the Garden page.
Like what you read here? Please give it a share!