Satisfy your curiosity about the Oregon Garden Resort. Learn about the amenities, gardens, entertainment, food, and accommodations at this beautiful destination. As a resident of Oregon for over 40 years, I was pleasantly surprised to find this gem of a location just outside of the quaint town of Silverton. Read on for the best tips to help you plan a visit.
A Birthday Surprise
My husband and I are of the age where we enjoy receiving the gift of experiences rather than just things. It's fun to think of surprising destinations, and the Oregon Garden resort in Silverton, Oregon was our most recent find. Recommended to us by numerous family members, our one-night stay for my husband's birthday was all that I had hoped for and more.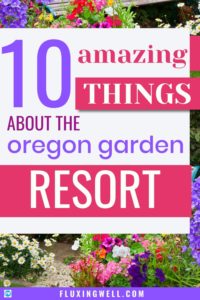 First Impressions Can Be Deceiving
Driving through the main gate, I was impressed by the decorative entrance. When we began to wind along the drive to the main garden, I was surprised to see natural-looking fields and trees on either side of the road.
Nothing appeared manicured. I kept expecting to see neatly-trimmed hedges and prolific blooms. Where was the garden? Suddenly, an interesting dwelling appeared on our left.
A Nearly Forgotten Frank Lloyd Wright House
I had forgotten that, in addition to a huge garden, the Oregon Garden grounds are home to Oregon's only Frank Lloyd Wright-designed house. Known as the Gordon house, named after the family who initially lived there, it was built in 1963. Nearly destroyed in 2000, the house was moved from Wilsonville, Oregon to the Oregon Garden in Silverton for preservation purposes. According to the official Gordon House website, guided tours are available on a daily basis by reservation. As interesting as the house was from the outside, we were there to see the Oregon Garden. On we drove.
Unexpected Lodgings
As we wound our way up the hill to the main lodge, I was still wondering where to find the garden. When we checked in, I was surprised to learn that there weren't any guest rooms in the main lodge. There are offices, a spa, a lounge, a restaurant and meeting rooms, but no rooms for overnight guests. I wasn't quite sure what to think.
We were directed to a room called Bellflower 107. One of 17 craftsman-style bungalows, the one-story Bellflower had six spacious guest rooms. Like it's counterpart bungalows, the Bellflower was named after a tree growing nearby. Other guest buildings had similar names such as Camelia, Dogwood, Elderberry, and so on. To add to the charm, each guest room had its own private patio. Okay, maybe the separate building idea was innovative. Certainly the accommodations were more private. I had been won over.
Hidden Gems at the Oregon Garden Resort
Eager to locate and explore the gardens, we ventured back to the north side of the lodge. Using our key card to open a gate in a tall, decorative fence, we entered the garden. We were startled to see a large, sloping field of…brown grass. Apparently, this was the area used by the Oregon Garden to host enormous groups of spectators for large events, such as fireworks viewing on the Fourth of July. But where were the gardens? Following the trusty map given to us by the front desk staff, we headed east on the paved tram route. As it was evening, no trams were running. It seemed we had the entire 80 acre garden to ourselves (if we could ever find the actual garden).
Not to worry! We soon noticed barkdust trails meandering off to our right, and decided to explore. A lovely, secluded wetlands area, hidden by a variety of deciduous trees, appeared before us. We wound around some more and found a beautifully landscaped lawn area with a view of the main lodge.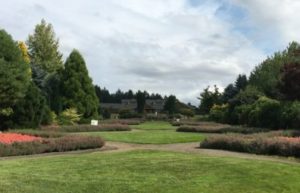 Whimsical Delights
Using the tram route as our general path, we wandered through as many of the 18 different themed gardens as we had time for that evening. As we explored, we noted many whimsical touches. The Loch Ness Monster even made an appearance in the water garden!
There were so many creative elements, it was difficult for me to choose a favorite area. I loved the child-sized features in the Children's Garden and Train Garden.
The Bosque was a fabulous, classy mix of water, trees, symmetry and small, white lights twinkling in the dusky twilight. I didn't fully appreciate the Market Garden until the next day, when the bright colors were displayed to perfection.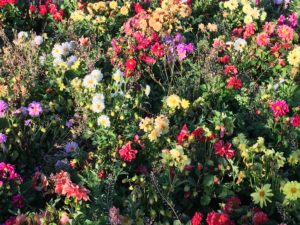 Collaboration at Its Best
Each garden in the Oregon Garden resort boasted unique character and details, largely due to sponsorship by various Oregon nurseries. We were impressed by the number of participants in the design and maintenance of the different areas. What a clever way to showcase the talents of gardeners from all over the state.
Fine Dining and Zombie Fries
In the midst of our meanderings, we got hungry. We took a break and drove into the lovely town of Silverton. We ended up at the aptly-named Creekside Grill, overlooking scenic Silver Creek. All of the food was delicious, but what was most memorable were the Zombie Fries. They were delectable strips of Portobello mushrooms, deep fried in a seasoned tempura batter. Accompanied by chipotle aioli, these appetizers were amazing. I think they were named Zombie Fries because they were misshapen and a bit contorted. They will always be beautiful to me. I didn't take a picture, because the restaurant was rather fancy and I was on my best behavior. Whipping out my phone to take a picture seemed a bit out of place. You'll just have to use your imagination!
Lively Entertainment
When we returned to the resort, it was too late for a dip in the pool and hot tub. We ventured into the lounge in the lodge. A talented musician was entertaining the guests with humorous renditions of classic oldies. Many of the songs required audience participation, and we joined in the fun while enjoying brownie sundaes.
Beautiful Breakfast Buffet
Offered in the restaurant for all guests, the breakfast buffet was fabulous. A selection of fresh fruit, baked goods and hot breakfast items was presented. Every table had a lovely view of the gardens, and breakfast could be eaten inside or out. It was a magnificent start to our day.
Planning a Holiday Visit
During the holidays, The Oregon Garden Resort is host to the Silverton Christmas Market. There are over 1 million lights on display, food, snowless tubing, and vendors selling authentic German holiday items. Anyone who books a stay at the Oregon Garden Resort during the holidays is given free admission. Here's a whirlwind tour of the lights to give you an idea of what it has to offer.
Charming Downtown Atmosphere Nearby
One of the best things about the Oregon Garden resort is its close proximity to Silverton. In addition to the fine dining establishments, the downtown area boasts many quaint shops. A well-preserved vintage movie theater usually has a current popular movie showing. Murals decorate the sides of many of the local establishments, depicting area history. It's an intriguing place to explore. If you have extra time, you could even drive over the historic Gallon House covered bridge just a few miles from town.
A visit to the Oregon Garden resort would not have been complete for me if we hadn't stopped and browsed through Silverton's antique shops. If you follow me on Instagram or have read my post about Wichita Falls, you know I enjoy collecting vintage Pyrex. For at least a year, I had been looking for a red bowl to complete my sister-in-law's classic primary colors mixing bowl set. Every time I found one, the price was exorbitant. This was not the case at the Silverton Antique Mall and its next door neighbor, the Red Bench. I actually found two reasonably priced red Pyrex bowls (along with some other items). Hooray!
What Are Your Favorite Relaxing Destinations?
What about you? Do you have a favorite relaxing getaway destination near you? If you like what you've read today, you might also like reading about scenic Glacier National Park or my visit to the historic and beautiful Wallowa Valley. For some simple travel wardrobe ideas, you can check out my post listing Wardrobe Essentials for the Savvy Traveler.
The Essential Handbag
When traveling in cities, train stations, bus stations, airports, or wherever there are crowds, a secure handbag that will confound would-be thieves is a must. My favorite travel handbag has been with me inside Buckingham Palace, the Vatican, the Louvre, and Wallowa Lake. It's the Travelon Anti-Theft Cross-Body Bucket Bag, and I have witnessed firsthand its effectiveness.
When traveling to the Oregon Garden Resort, I wasn't as worried about theft. I did appreciate the roomy side pockets for water bottles. This amazing handbag has traveled to more places than I have, as it has been borrowed. My mom has the same handbag in brown, and her bag was put to the test while traveling on the Paris Metro, where she thwarted some would-be thieves.
Did the pickpockets give up because of the security features such as the locking zippers or the slash-resistant cable inside the shoulder strap? Theft happens, and the Travelon bag is the best way I know to be prepared. The main compartment is roomy (I fit an iPad in it) and the side mesh pockets are perfect for an umbrella or, as previously noted, a water bottle or two. A small compartment has RFID-blocking organization spots for credit cards and a passport. I could go on and on. It's a phenomenal bag, and I hope to take many more trips with it.
Other Travel Essentials
Keep track of all of your belongings (even your kids) with Apple air tags. These handy devices come with a battery and are even water-resistant. Just use a simple one-step process to connect the tag to your iPhone or iPad, then use the Find My app to locate your item. Get a 4-pack and use for tracking luggage, pets, and more.
Whether you are camping or staying in a hotel, be safe with a portable carbon monoxide detector. This one has an AC-adaptor with battery backup. It's only 2.75 by 1.5 by 4.5 inches, and could save your life.
Streamline Your Packing Strategy
Do you want to avoid overpacking on your next trip? Never check a bag again when you use this Capsule Wardrobe Packing List.
It's digital, customizable, printable, and FREE to subscribers of the Fluxing Well site.
The Unforgettable Oregon Garden Resort
This Oregon travel experience is one I will never forget. If you ever find yourself in the Willamette Valley or in charming Silverton, you now have some ideas about sights to see at the nearby resort. Wherever your adventures take you, I hope you make wonderful memories. Thanks for joining me on a virtual visit and exploring fun things to do on a visit to the Oregon Garden Resort. May you have many happy travel experiences!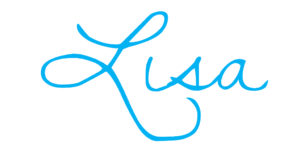 Related Posts